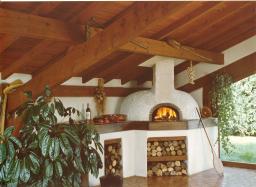 Hello all! If we have not yet met online yet, I am a former chef & hand craft true brick ovens in Dallas.
As I grew up in France, my family has owned and operated a wood-fired oven for well over a century. As a matter of fact, my family still uses the original village wood-fired oven today. We used it for much bread baking, and over the years I have had joy in baking many types of breads which have given me quite a bit experience with levain and I would love to share my tips & tricks! 

Here is a new blog I wrote on my business website about levain !