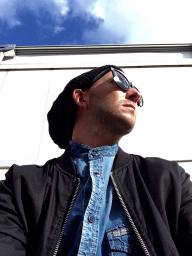 Hi Freshloaf
I have a question about the crumb of my bread. 
I baked olive ciabatta the other day . I did a 8 hour overnigh ferment and shaped and baked the next morning . I let the shaped loaves rest for 30mins before baking. As You can see in the picture the bottom part of the slice has this opaque , gelatinous strip. It was as if it hadn't cooked through. 
I bake with an industrial deck oven , on terra-cotta tiles. Temp was 220C for 30mins which is definitely hot and long enough for ciabatta. The colour on the crust was golden brown and beautiful.