December 8, 2013 - 9:21am
I messed around with making Sweet Potato Dinner Rolls the other day.
220 gr.    Sweet Potato pulp from baking the potato first 
228 gr.    Warm Milk
58 gr.      Melted Butter, + more for brushing the tops
400 gr.    AP Flour, KA
100  gr.   Sprouted Whole Wheat Flour
14 gr.      Kosher Salt 
25 gr.      Light Brown Sugar
8  gr.      Dry Yeast
Method:
Combine warm milk and brown sugar together and sprinkle on yeast and let bloom. 
Sft Flours together.
Once yeast has foamed add sweet potato pulp and melted butter to the wet.
Add the flours and salt to the wet and mix until a wet dough is formed, cover and let sit for 20 minutes.
The knead until a nice smooth dough is formed. (you might need a bit more flour)
Let proof for about an hour.
Scale and roll into balls and place on a tray, cover and proof for a 45 minutes to an hour.
Brush with butter and bake at 375F for 35-40 minutes.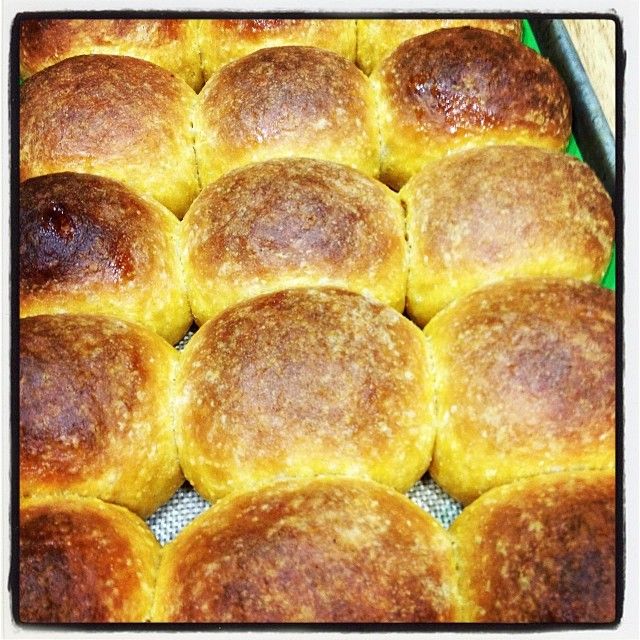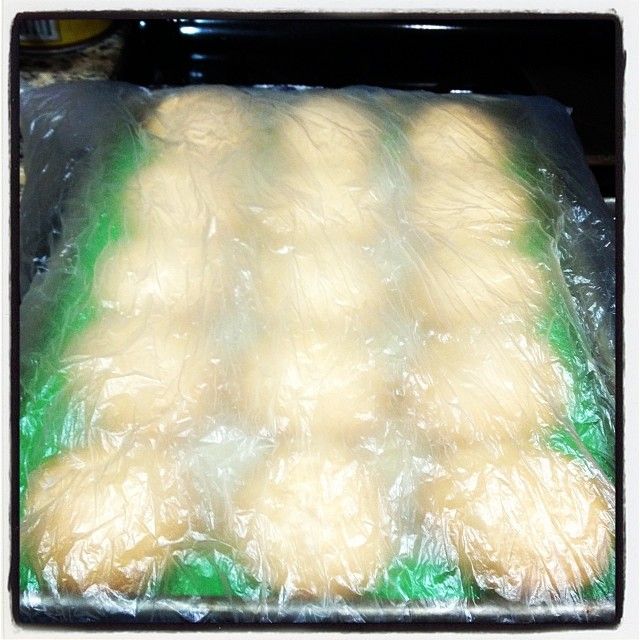 I also made a Pear-Almond Chocolate Chunk Cake for the sainted Wife.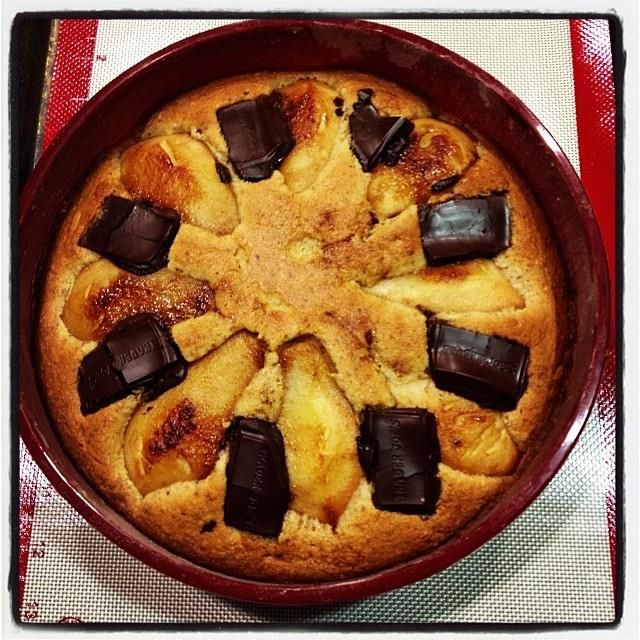 Here with some Creme Fraiche on top
Cheers,
Wingnut