September 16, 2012 - 4:26pm
A New (Sourdough) Culture.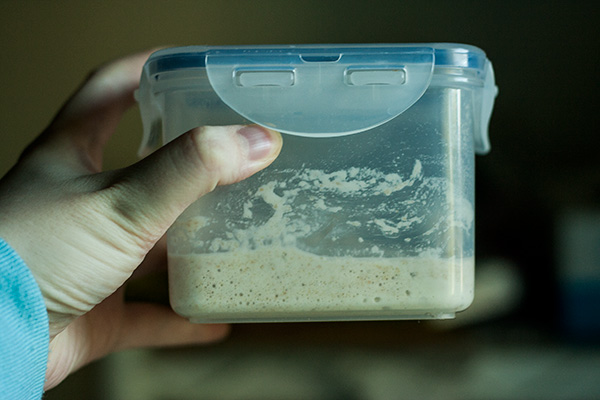 This is what I've been doing for the last few days. I thought, since this was an interestinng case, that I should post a few things.
The first time I tried to make a starter I did it in the way I almost always do it: stone ground rye and water. For the first time in my starter-making, I got nothing. A few bubbles, but nothing ever concrete after the first few days. It was my first real failure since using the method mentiond in Sourdough 101. I decided that I should change out one of the variables to see what it was.
I remembered that I had a small bag of graham flour I was going to use to make smores cookies...and then I fell sick and ended up getting my gallbladder evicted. Cue finding it again, and then using it to make the second starter. And...resounding success. It's so much a success, even, that I could use it now. It's only been about five days, though, so I don't really plan to, but you know how you feel when something goes extremely *right* from the get-go.
In the mean time, I should mention that I've started feeding it with King Arthur plain bread flour and it's peaking in 4 hours most of the time, no more than 6.  It's taking basically *all the willpower I have* not to just bake with it right now. It smells sour, and yeasty, but not overly acidic. I just don't want to use it before it's really mature enough.
So...hi? And look forward to pictures from me as I bake. Again. Husband will be so thrilled at having ten different kinds of flour in the house again. :D
Also: I have been a member for four years and a week now. Time *flies*.