January 17, 2010 - 1:40pm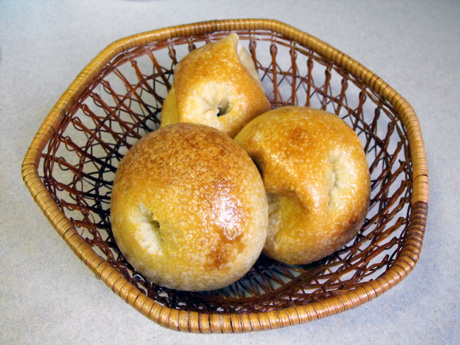 They were completely sourdough, but something wasn't quite right. They got a bit too puffed. I'm thinking that the fact that I let the dough come back up to room temperature had something to do with that. I should've boiled straight from the fridge, then baked. It could also be that I didn't get them stretched out quite enough, either.
The taste, though? Perfect. Exactly what I want.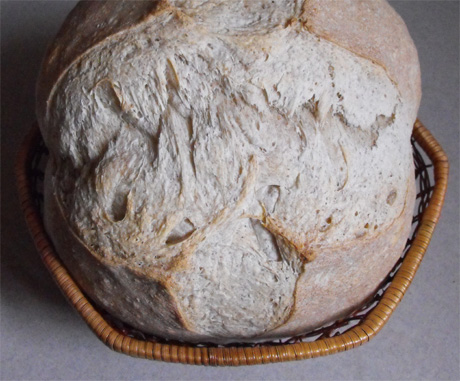 This is another basic sourdough rye. No caraway, no sugar...just flour, salt, water, and starter. No complaints. Time to get out the mustard. Or maybe the corned beef...
Just to show that I've been baking. Not neglecting my hobby this week. :)