I swear I've been baking lately...
So here we are...baking again. Thank God. Seriously. Grocery store bread really does suck. Eating that crap through my entire pregnancy almost killed me. Since the bouncing baby boy is now sleeping a lot better than before, baking once again commences.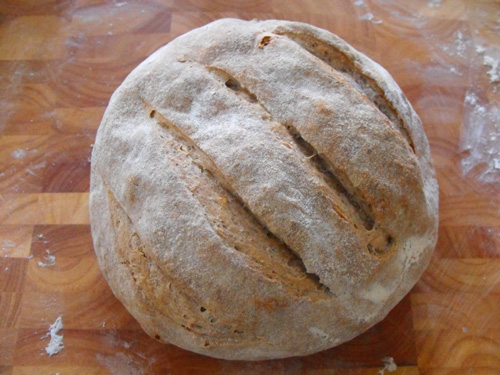 This was a riff on Eric's Fave Rye. I forgot the sugar and caraway so it isn't really right. I plan on making it again.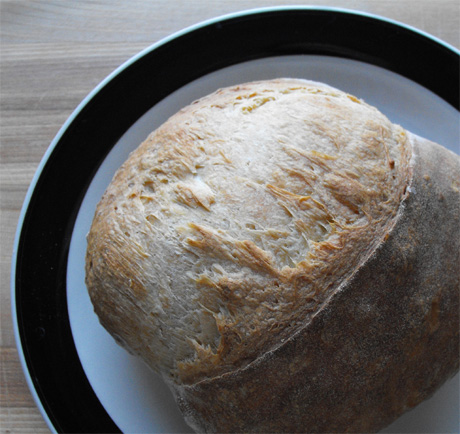 This was my final formula for my everyday, I-need-something-tasty-that-I-can-be-lazy-with bread. The write-up on my new and improved blog is on my new and improved blog.
Next up I'm hoping to tackle San Joaquin Sourdough and some bagels. All this week.
Maybe a little too ambitious?