Well i got a lot of free time on my hands these days.  Believe it or not I'm baking more and more at home.  Figured I'd share a couple bakes I did this week.  I had a friend pass through from NY on a vacation and had to make her some bread.  Then I had a meeting a different week and thought well I might as well make them some bread.  And so Rachael's Rye (a spin on the 20% Rye from T3) and a Semolina Porridge Bread.  Both were quite good.  The Rye is more of a multigrain than a Rye even at 20% Rye but it's quite delicious.  This one compares with the PVM as it's sweet cousin.  The semolina bread was inspired by not being able to get any Durum flour and wanting to use Semolina.  I added 10% as flour and more by making a porridge of Semolina.  Both are keepers.  Featured pic is the Rachael's Rye crumb.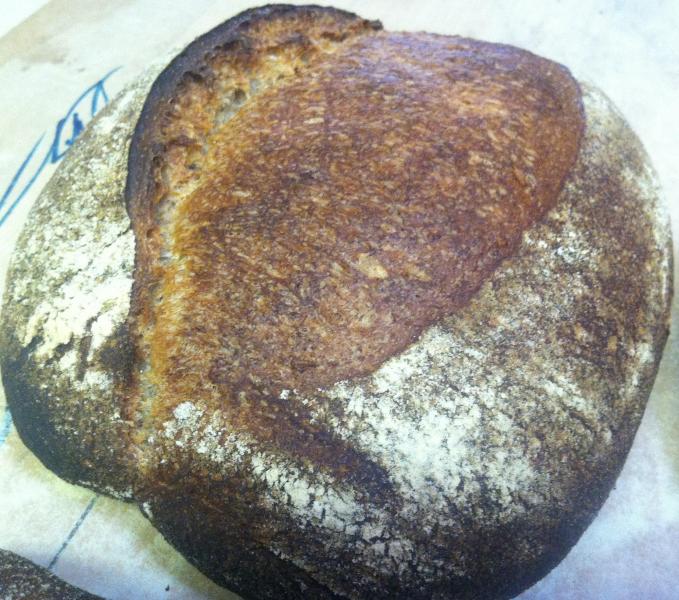 and below is the Semlina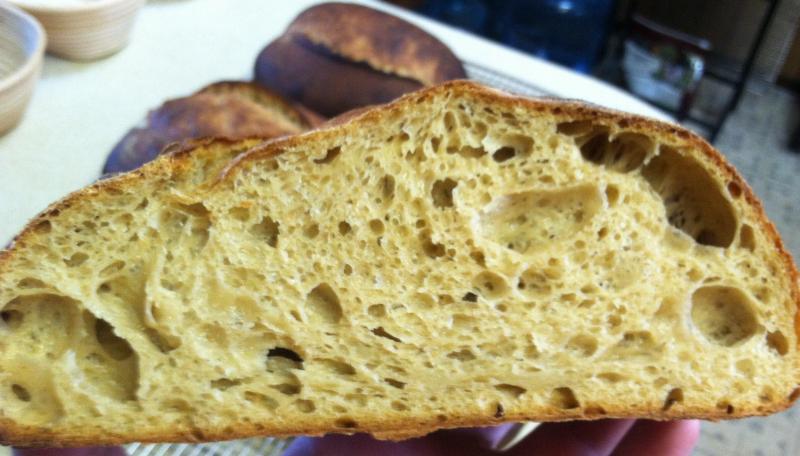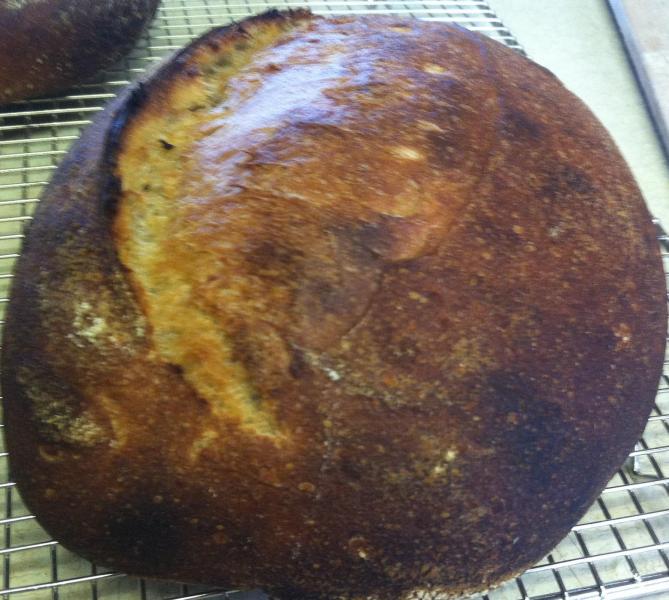 Don't have a lot of time to post formula's right now but I'll give a quick breakdown of each.
Rachael's Rye:  7.5% Prefermented Flour (Wheat/White),
20% Whole Rye, 40% T85, 30% Bread Flour, 10% Whole Spelt, 2.5 % Salt, roughly 87% hdyration
Semolina:  40% KA Hard White Wheat, 10% Hard Red Wheat, 50% Bread Flour, 2.5% Salt, 80% hyd (pre-porridge)
Porridge 25%:  1 part semolina 4 parts liquid cooked for about 10 minutes and cooled and salted at 2%
Cheers
Josh