I tried making the grilled pizza margharita featured last week on WildYeast over the weekend. The recipe makes two pizzas so I grilled one Friday night and the second, Saturday for lunch.
Friday night's pizza was about a 10" round. I had difficulty getting our gas BBQ to heat evenly (it has three elements running front to back but the backs of all three are hotter than the fronts). Consequently, it cooked too fast, got too brown on the back side, and was slightly underdone in the middle (didn't cook all the way through).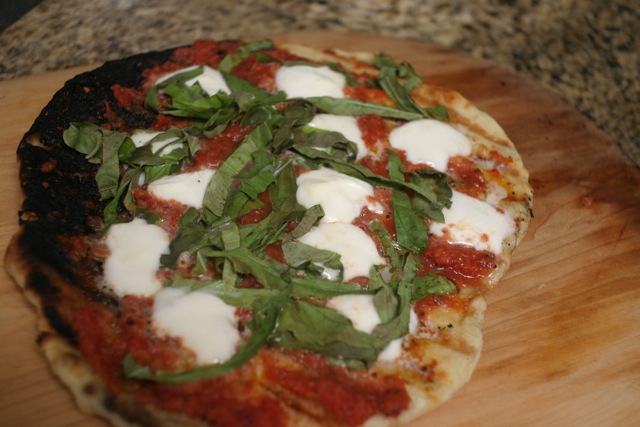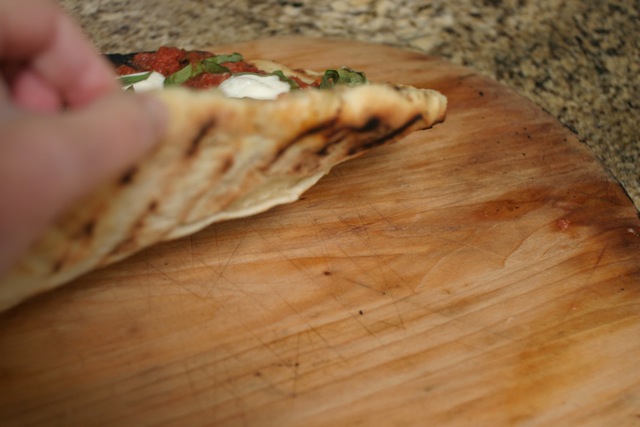 To remedy the problem I decided to make Saturday's pizza into a rectangle and lower the heat so it would cook all the way through. My second attempt was much more successful: nothing got burned and the pizza dough was cooked all the way through.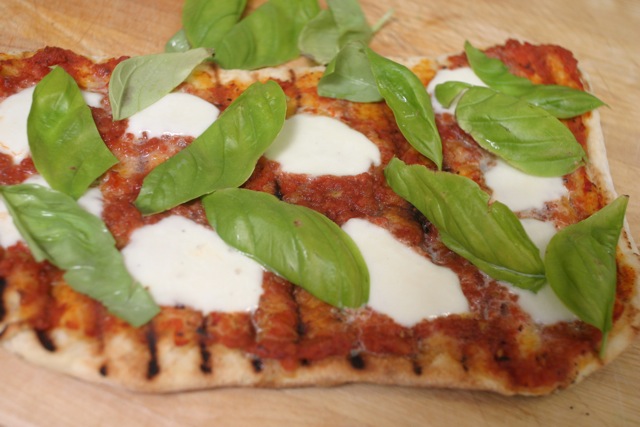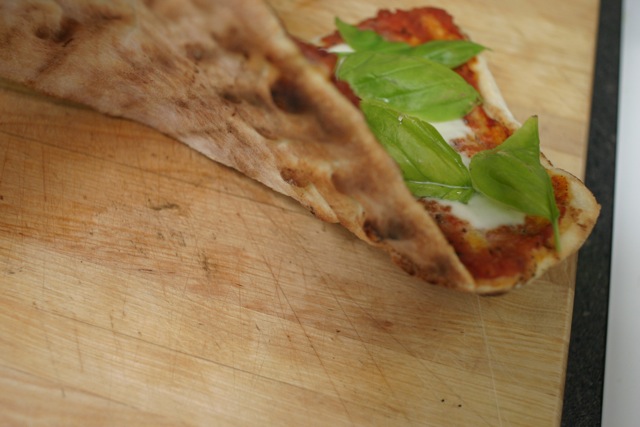 Grilled pizza is definitely different than its oven baked cousin. It was thicker and the crust had a nice crunch, but the flavor of the mozzarella just seemed a little blah on the grill. Would I make it again? Yes, but with a stronger topping, e.g., sausage and firmer, perhaps marinated mozzarella or pesto and shrimp. It was nice not to have to preheat the oven for an hour on a day when the temperature was nearly 100ºF here!
--Pamela