November 21, 2009 - 9:28am
Chanterelle, Goat Cheese, and Truffle Oil Pizza
Several months ago my husband and I went to ZaZu's, a local, wine-country restaurant, to try one of their wood-fired oven pizzas. This road-house style restaurant which features local, sustainable food is our favorite place to eat out. Unfortunately it's pretty pricey so we only go their for special occasions. We ordered a chanterelle mushroom, Laura Chenel goat cheese, truffle oil pizza garnished with pea shoots that was paired with three half-glasses of local pinots. The whole meal was delicious. Since Friday nights are usually pizza nights here and the chanterelles are currently so abundant and lovely looking, I thought I'd try to re-create that pizza. Unfortunately, my attempt was pretty successful. We're now totally hooked on those pricey chanterelles.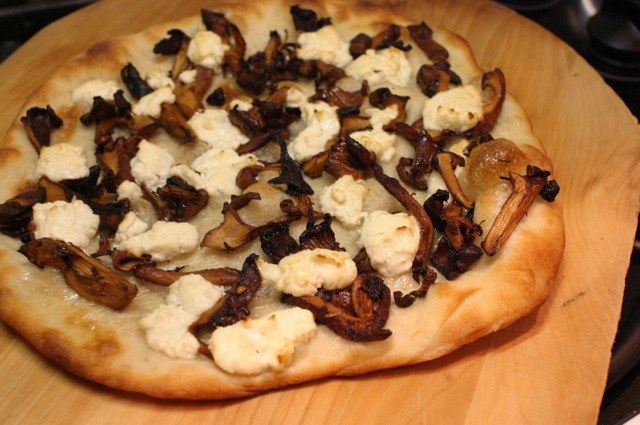 For the crust I used two 6-1/2 oz. balls of Classic French Bread from Peter Reinhart's latest book. Any pizza dough that you like would work just fine.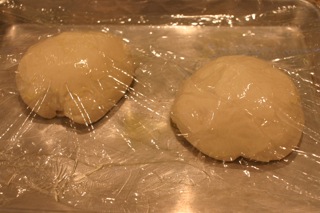 I think another great base for this pizza would be the quick rustic ciabatta pizza:
http://www.thefreshloaf.com/node/12945/ciabatta-pizza
http://www.thefreshloaf.com/node/3621/quick-rustic-ciabatta-pizza-recipe-full-howto-pics
After shaping each pizza, I brushed it with some White Truffle Oil that I purchased from Costco (I think it was about $20 for a bottle). Just in case anyone wants to argue that this product isn't real truffle oil :-) let me just say that whatever it is, it is absolutely delicious!
I sautéed 8 ounces of sliced chanterelles in a little bit of the truffle oil and used half on each pizza.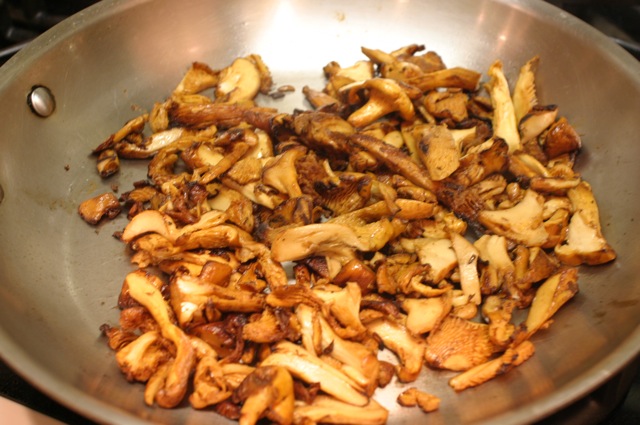 I topped each with 2 ounces of Laura Chenel Chabis goat cheese.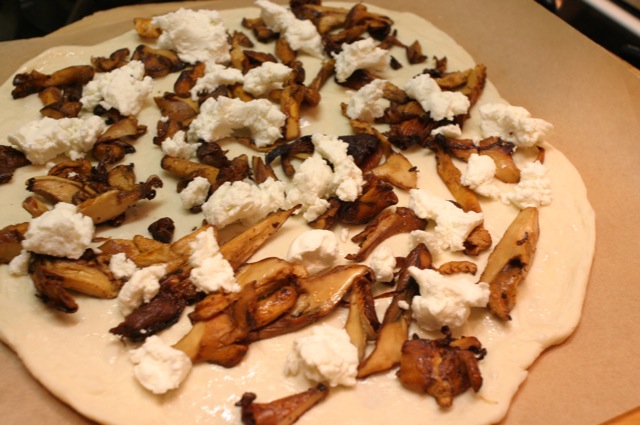 I baked each pizza on a well-preheated stone (550º) for about 9 minutes. I drizzled each finished pizza with a little more truffle oil and a sprinkling of kosher salt.
Pea shoots would have been a great garnish, but alas I didn't plan far enough in advance to produce them. I served the pizza with a simple salad of watercress and tomatoes from our garden dressed with an herb-shallot vinaigrette.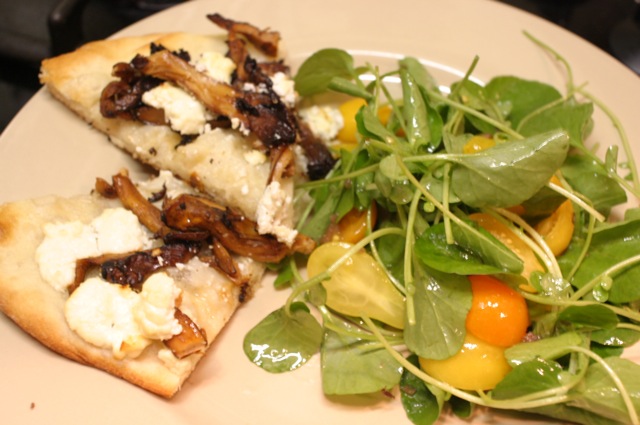 --Pamela