I baked two sourdough's today. The first, David's Pain de Campagne is rapidly becoming one of my favorite breads because it's so easy to make, is practically foolproof, and has such a wonderful flavor and crumb. I use Guisto's Baker's Choice instead of KA French style flour for this bread, and my own home-ground wholemeal rye. (I think Guisto's Bakers Choice has about 10.5% protein, so it is softer than KAAP.)
The second was kind of an experiment with Dan DiMuzio's SF Sourdough. I wanted to see if I could bake baquettes out of the dough instead of the more normal batards.
I mixed both doughs up by hand using a throw and slap method. (I had just finished watching a video by Richard Bertinet and thought I would give his technique a try.)
http://www.gourmet.com/magazine/video/2008/03/bertinet_sweetdough
I put both doughs through four of the throw and slap sessions allowing about 20 minutes in between. It was kind of a fun procedure, and I really enjoyed getting down and dirty with the dough. I think this method help to incorporate air into the doughs and probably contributed to their open hole structure.
The hint of rye in this bread really gives it a spectacular flavor and crumb.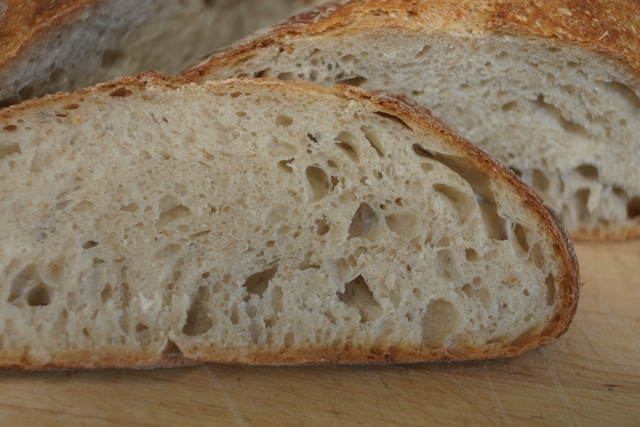 I couldn't get my scoring to open up very well on these baguettes. I'm not sure why except that the dough really got a lot of oven spring.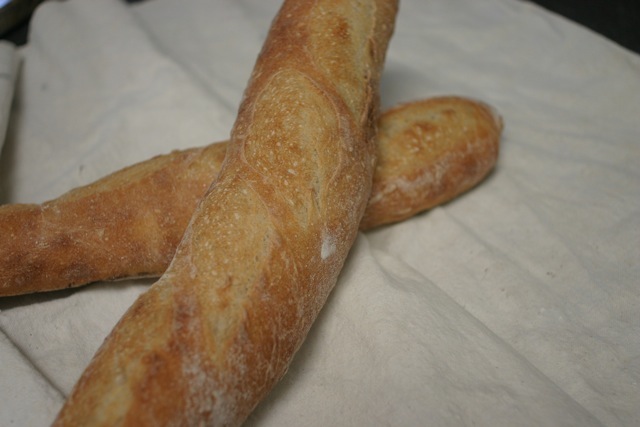 I cut the baguette horizontally for a sandwich. I was very happy with the large holes in the crumb.
I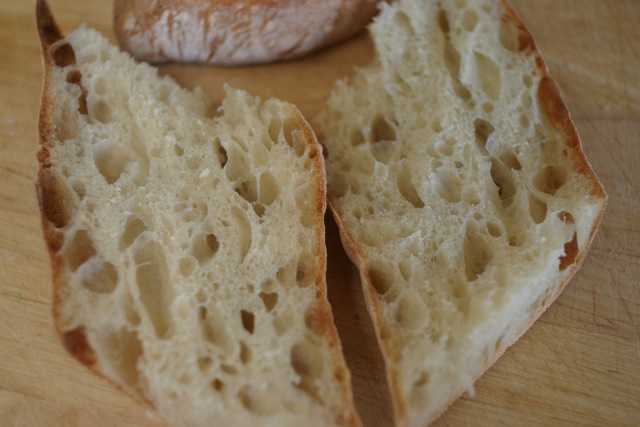 I retarded half of Dan's formula overnight in a banneton and baked it this morning. It was a little overproofed which didn't surprise me considering the amount of starter. Still, it baked up pretty well this morning. A little bit flat, but the flavor is very nice and the crumb isn't bad either!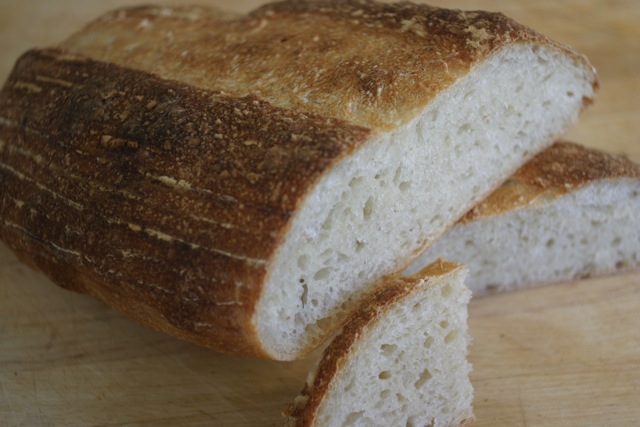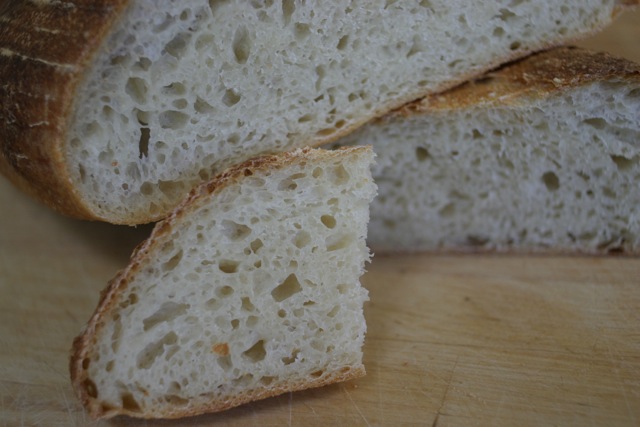 --Pamela