September 23, 2017 - 7:35pm
Help - bread pulls from BOTTOM crust?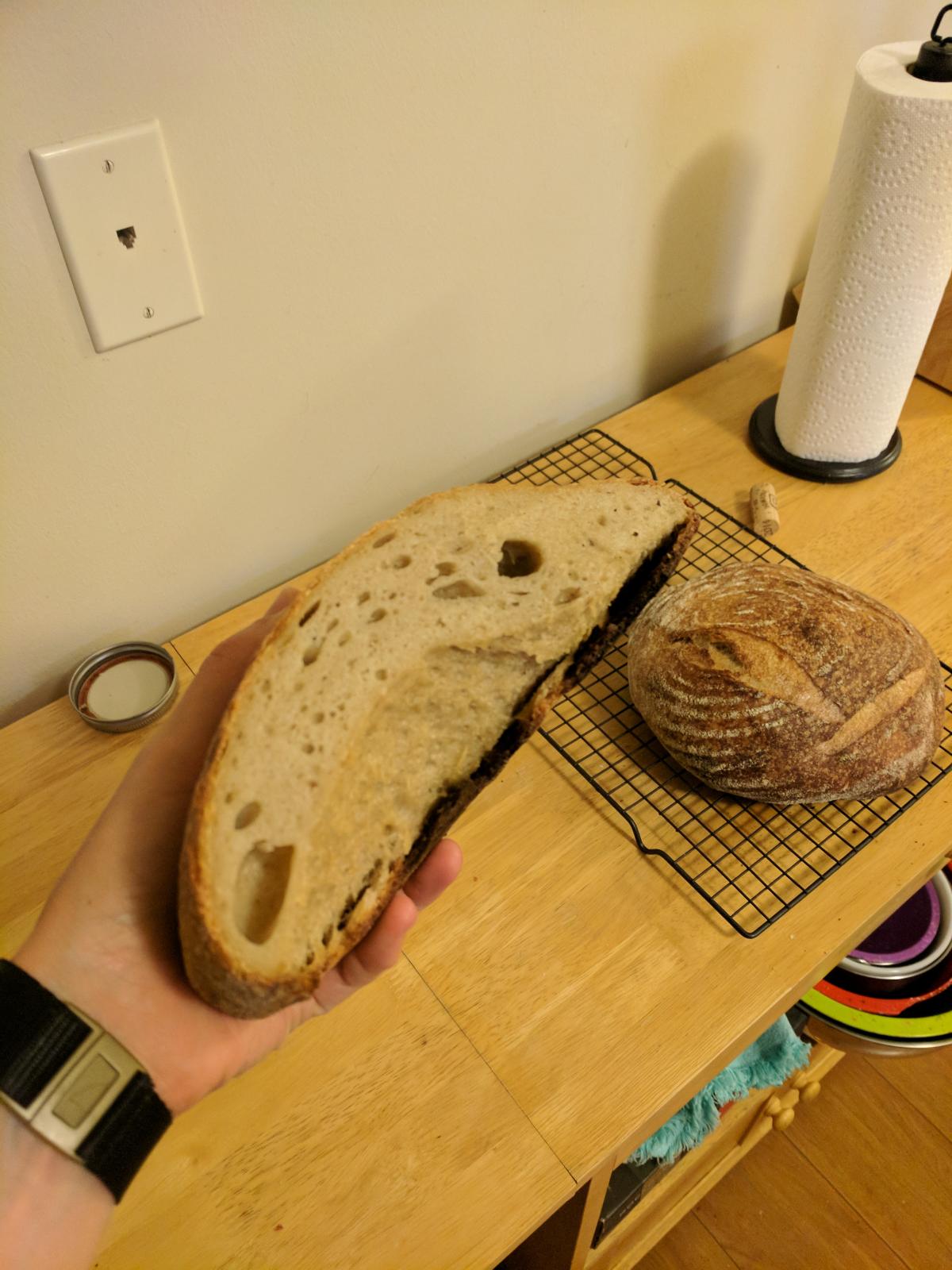 Has anyone ever encountered this issue?
I was following Robertson's Tartine Basic Country Bread. When I cut into my first loaf, found I had flying crust - but from the bottom side of the loaf! See video attached.
I know that flying top crust usually indicates that the bread was under-proved. But has anyone has it happen from the bottom? Is it the same issue, or is it potentially something with shaping?
Only other thing of note: This loaf was baked seam-side up, per the method Forkish uses in FWSY, and didn't have any scores.
P.S. Apologies if the GIF gives a headache .. best way I could think of to capture the issue.
P.P.S. Yes, the bottom crust is gone - my roommates ate that piece immediately :)