February 24, 2018 - 2:38pm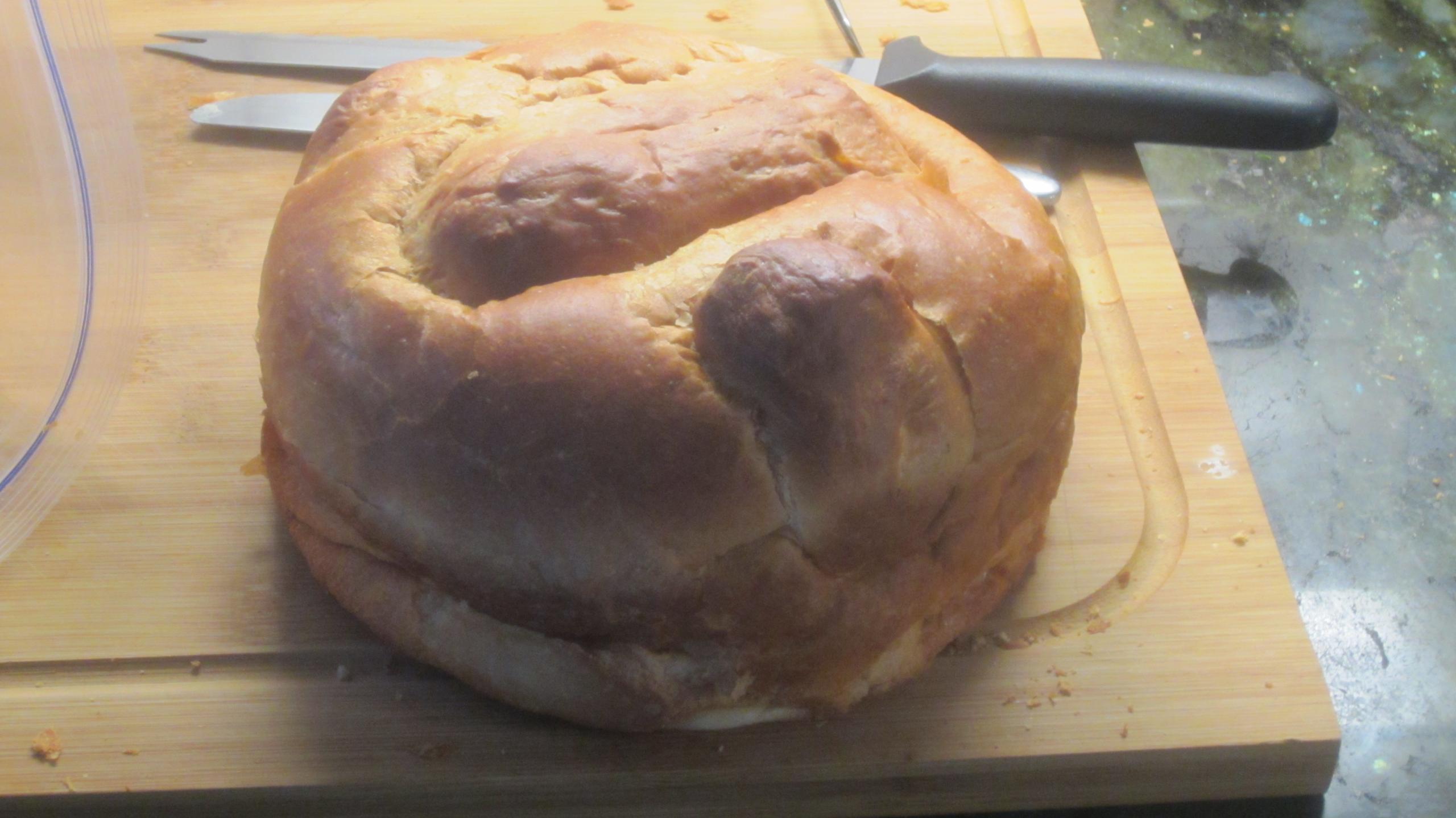 Being as it almost Easter, I decided to try and recreate a memory from years past, my mother in laws paska bread.
Followed the recipe exactly, 1 stick butter, 1cup whole milk, 1 fresh goose egg, and 4 c flour.  Came soft and supple, a little sticky but not bad.  Rise with no issue and oven spring very high.  When done tasted just like hers and brought back 50 year old memories.
Problem was they both stuck in spots to the aluminum bowls I baked them in.  Heavily greased with Crisco* but still stuck in spots, hopefully you can see in the picture.
For you more experienced bread makers:
   should I have used disposable aluminum pans instead of the metal bowls, can I bake in disposable pans?
   not enough Crisco* or does this type high fat dough require special handling? 
Thanks for your help.