October 4, 2017 - 10:05pm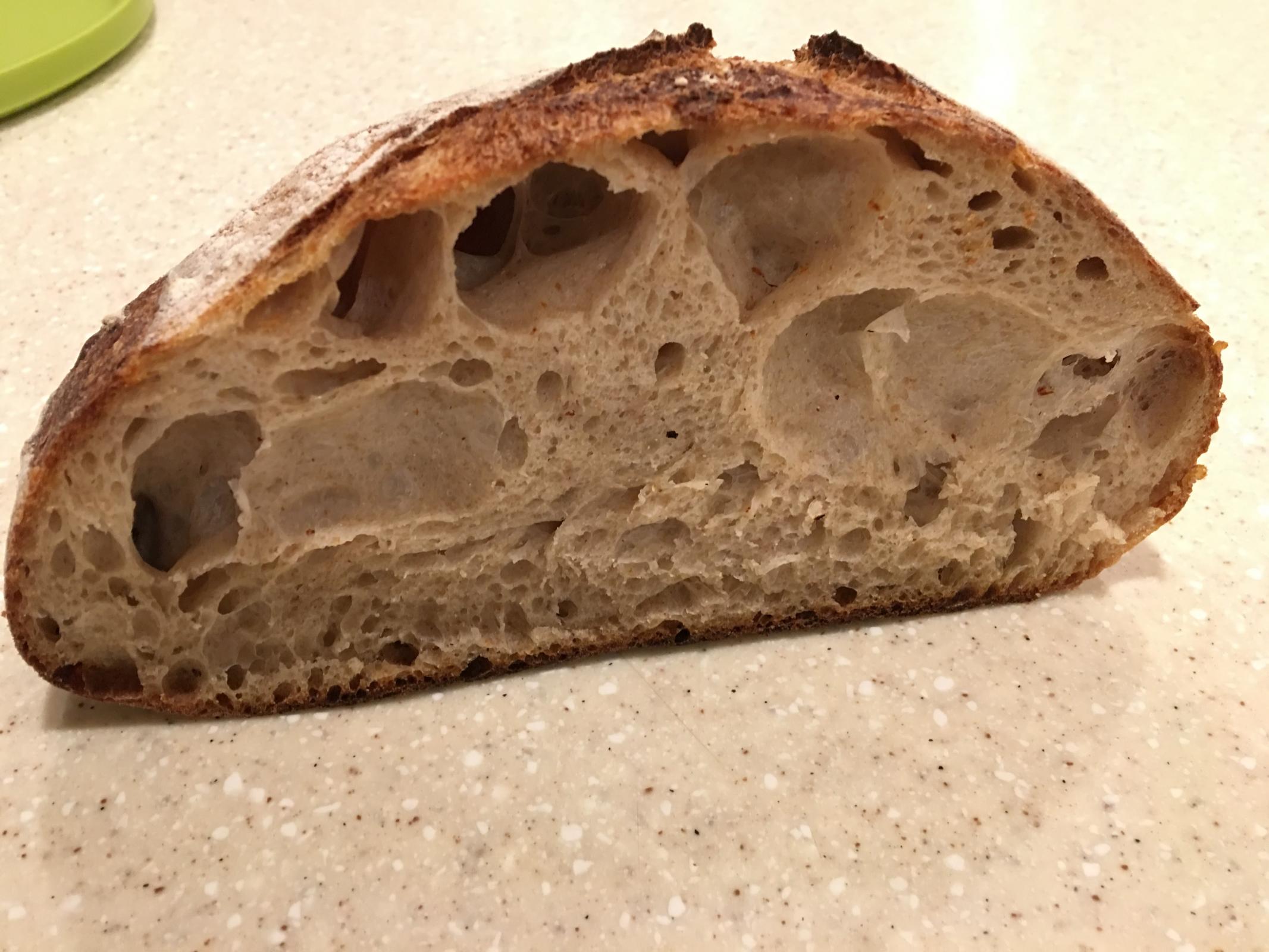 Hi Bakers
I made these 2 loafs using this recipe: 
• 740g Bread Flour • 110g Whole Wheat Flour • 50g Rye Flour • 690g H2O • 19g salt • 190g Sourdough starter that is fed 4 hours earlier and has almost doubled in size. 
The loaf tastes good. I wish I could get it to be more sour but I have never been able to get the sourness to increase. Crust is good. the holes are just really big this time. This time I decided to retard ferment (14hours) before shaping (well it was 1am and I was tired). After shaping, I let them sit in Banetton 2 hours till dough had risen 25% and poke test left some indentation. 
I just want some feedback to help me make better bread,