September 24, 2017 - 10:32am
Still confused with under/over proofing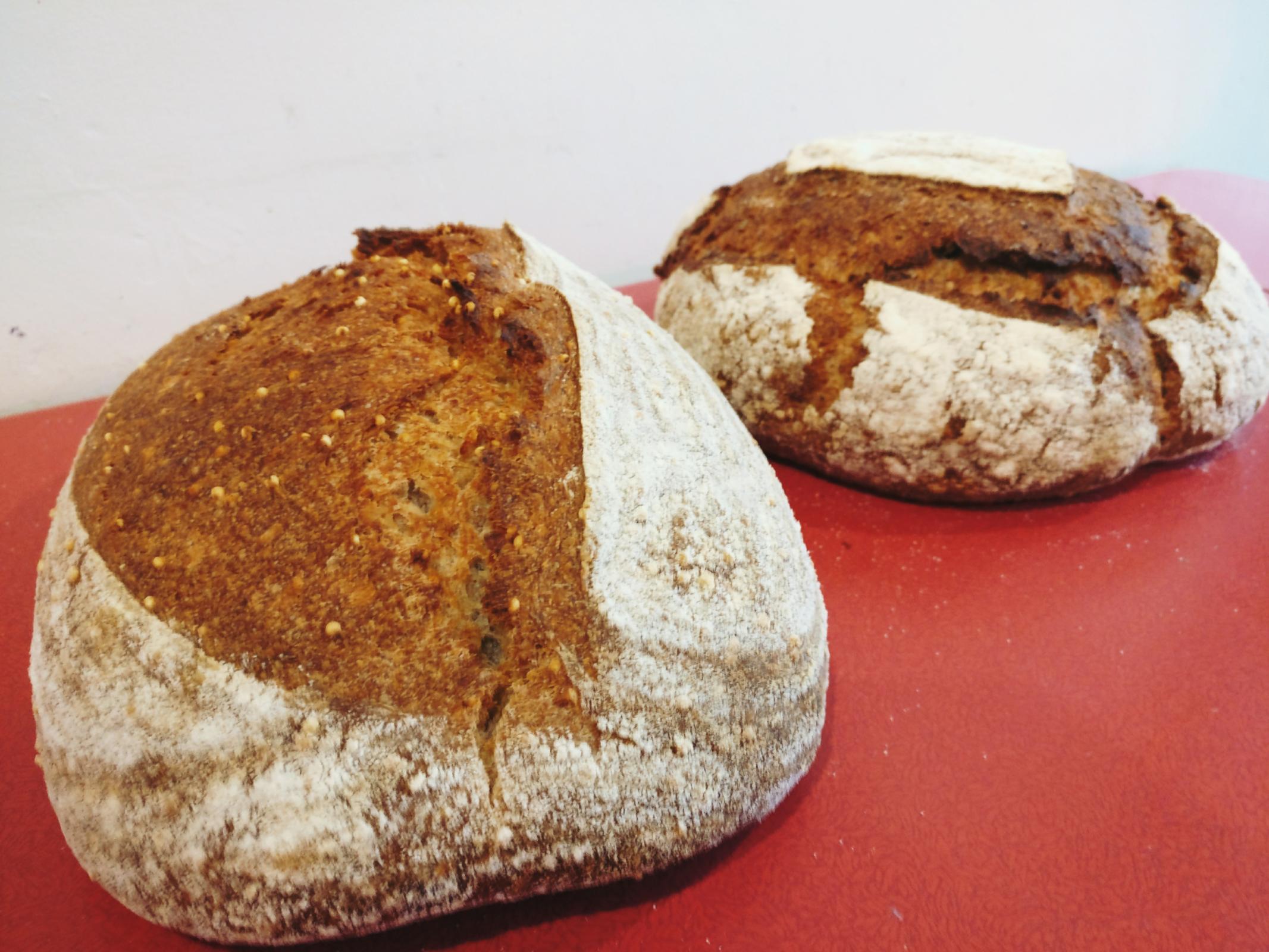 I have been trying a new schedule this last few weeks. Some of you will have seen my last post where a loaf that had seemed under proofed had given great spring. I have had similar results each week despite UK temperatures slipping away as we enter the autumn. Basically this is a 4 hour counter top bulk, with a 45 minute bench rest after preshape, all done on Saturday evening, before shaping and refrigerating in the bannetons overnight. 
The baton is my staple, but with slightly increased hydration and a handful of millet for an interesting crunch.
http://www.thefreshloaf.com/node/52064/lincolnshire-wolds-sourdough
The boule is Hamelman's 5 grain with rye sour again, it's just too good! Having said that I keep mixing up the soaker contents, this week it's red quinoa, whole spelt berries, freekeh, flax and rye flakes.
I'll post some crumb shots once they are cut which obviously will help you troubleshooters in deciding but despite these loaves seeming under - even when I'm dumping them out into the DO they seem too firm and I worry I'm going to get a bread brick - they seem to leap up and look great. The crumb seems good, although perhaps a little uneven - slightly bigger holes seem to run through the centre of the slice but not chasms. 
My worry is I'm doing something that's ok but not fantastic, I don't want to continue this way because it's easy and the breads 'good', if I am missing out on 'awesome' if that makes sense. Shaping, slashing and releasing from the banneton is a dream with this routine... Anyway I'm rambling, any advice appreciated.
It passes one of the twins approval, his brother however is a crusts off cotton wool bread guy... He'll learn!