Honey Wheat/Mixed Flour Sourdough Loaf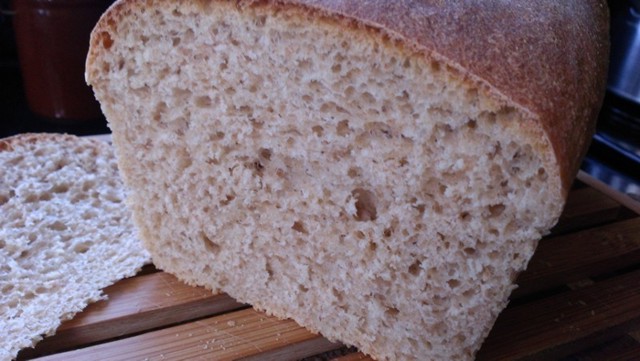 I just started experimenting with my sourdough on creating bread recipes. With my bread machine I used to mix KA bread flour with WWheat, Spelt, Sprouted Wheat and Oat flours.  So last night I thought I'd try sourdough with a mix of  Kamut, spelt, sprouted wheat and oat flours along with KA bread flour and the starter.  And here is the result.  The dough fermented overnight and after kneading in the morning it proofed for 3 hours. 
I also need to figure out what to call it.  I thought it would be a multigrain bread but everything noted as 'multigrain' on an internet search all have seeds and whole grains. This is just various flours.
Does it look okay?  The center is soft and the crust has a nice crispness to it. I've only been bread baking a couple years and less than 2 months with sourdough. So all critiques are welcomed.  Thanks.