A little TLC for my starter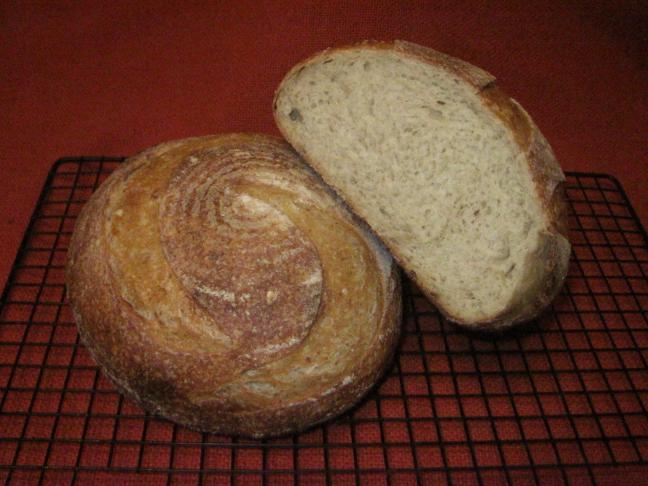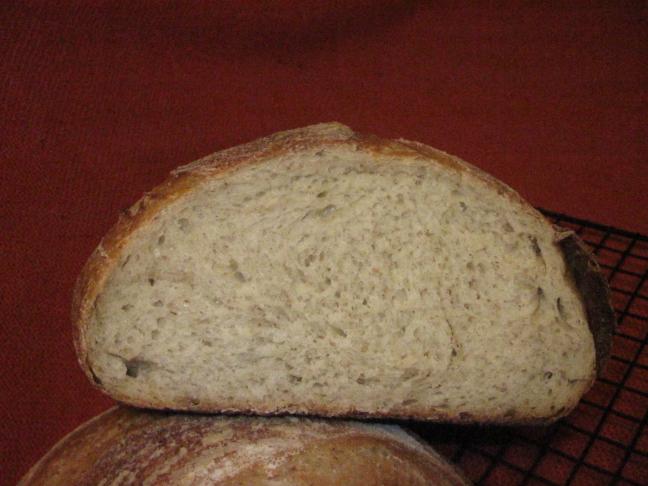 I've been nursing a starter from a San Francisco sourdough culture I bought from Dr Ed Wood several years ago. Though the starter was still raising bread nicely, I found that over time the sourdough taste had gradually diminished to the point that I had begun using citric acid to boost the sour flavor in my breads.
At the suggestion of Eric Hanner I began feeding my starter twice a day, allowing it to stay out at room temperature rather than refrigerating it after the doubling, which had been my habit.  I also converted my liquid starter to a 50% hydration firm starter.  I continued the on-the-counter feedings over the course of about 5 days until I decided to try it out on a Vermont Sourdough recipe this weekend. 
These boules were baked side by side using a cold-start oven and covered with a stainless steel bowl for the first 30 minutes of the bake at 500 degrees.  After that the temperature was lowered to 470 for the final 20 minutes, and then the boules remained in the oven for another 5 minutes with the door cracked open and the heat turned off.
The color was a nice dark hue and the crust was thin and crackly. I was a little disappointed in the crumb, as I missed those big, open holes I usually get from this recipe. It's possible I didn't proof the loaves long enough. But the texture was moist and chewy and very tender so I'm not complaining.  
All told though, the story was in the taste.  I have to assume it was all the extra TLC given to the starter, but I feel I'm finally on my way to achieving the flavor I've been after. I know it's going to take longer than a just few days to get my starter truly back up to snuff, but I would consider this a very good start.
If you want more sour from your sourdough, I suggest you try this simple technique.  It's easy, inexpensive, and effective.
Barbara