Bill Wraigh's Sourdough Ciabatta - Hope You Don't Mind Me Reviving an Old Thread
Bill Wraith's creation is truly inspiring, and I have spent the better part of the last two weeks wanting a ciabatta like his.. to no avail.
Eventually, I settled on a all-white sourdough version and I got the crumb that is somewhat in Bill's league, but still does not compare.  Nevertheless, I have decided to post.  I like this version more than the rye addition, as the dough lost its stickiness once I introduced the rye flour.  As a result, the crumb was way denser than what I expected.  Here, at least, I get some of the air I was so counting on!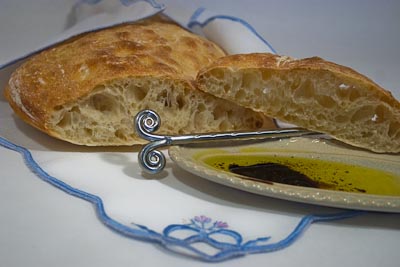 Gosia