February 2, 2022 - 5:06pm
Super SD Sandwich Bread Formula & Method

How we miss TFL user, "TX Farmer". While active she was a prolific baker and everything she did was top shelf and excellent. Her BLOG has so many bakes that it fills 21 pages of her bread links. I was thrilled to find TX Farmer's BLOG Index.
Lately I have been searching for the perfect sandwich bread. I thought it could only be achieved using commercial yeast. But her SD Sandwich Bread set me straight! This lady is a "Bread Wizard". The formula seems somewhat unusual to me, but I followed it and her method to the letter. At this it took faith to not deviate a bit. The results were miraculous.
Caroline, thanks for the tip of greasing the pullman pan with butter. Look closely below at the dough in the pan. You can see the smeared butter on the sides. You are right when you say how golden brown and slightly crunchy it is.
Great Tip, Benny! The "reverse roll" worked swell.
I hope this post excites others to try this bake…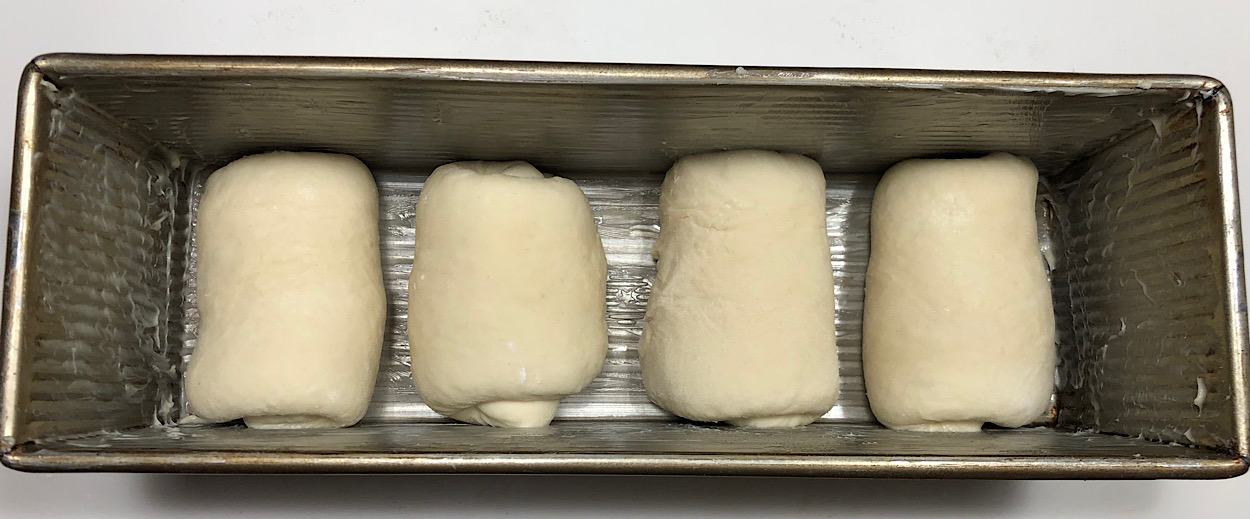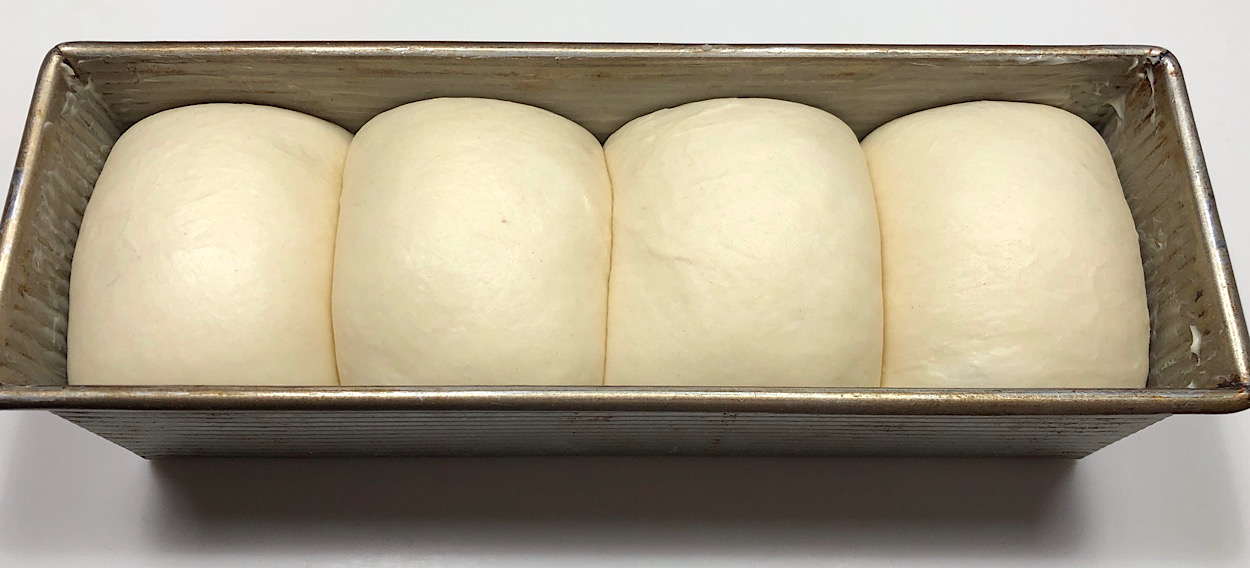 The crumb super soft, light, and shreddable.
The crust is thin with hints of buttery goodness (thank you Caroline) and has the perfect sandwich texture.
The flavor has a very slight hint of sourdough. It differs from the mundane sandwich bread that is stocked in all grocery stores.
And WOW, does the loaf look beautiful.
TX Farmer, I hope you can see this. I am thankful and appreciative for the time, expertise, and willingness to share this bread and so many others.
God Bless You!
Danny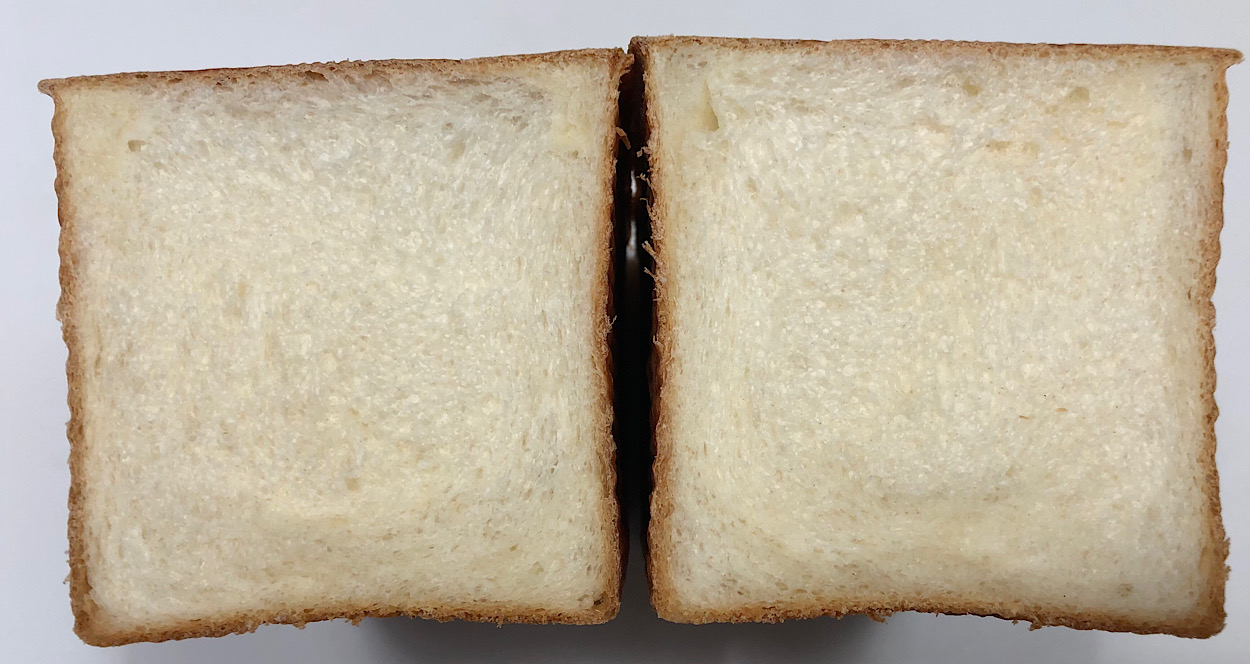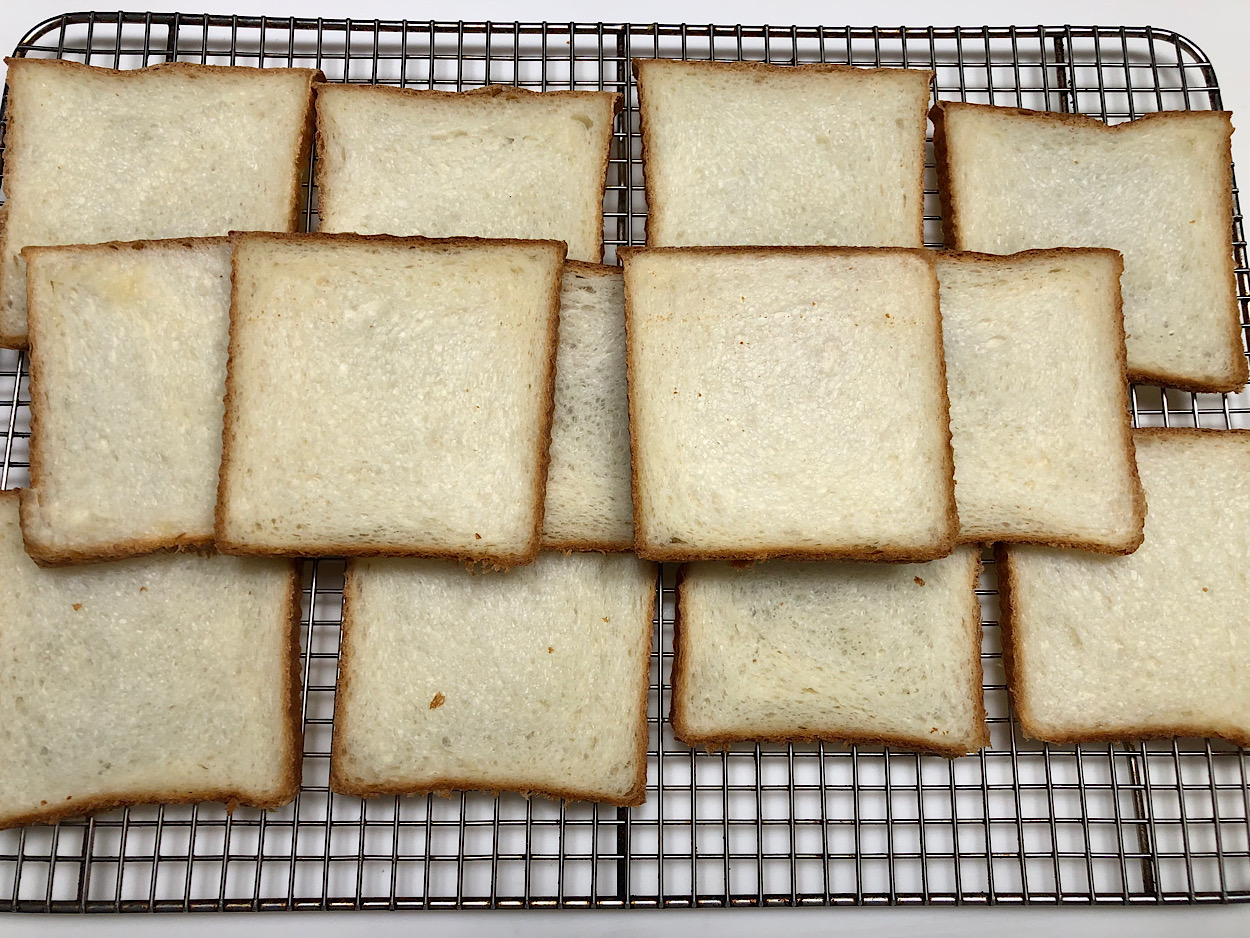 The spreadsheet is set to 1000 Total Dough Weight.
If you want 850g TDW, multiply all ingredients by .85
If you want 1500g, multiply by 1.5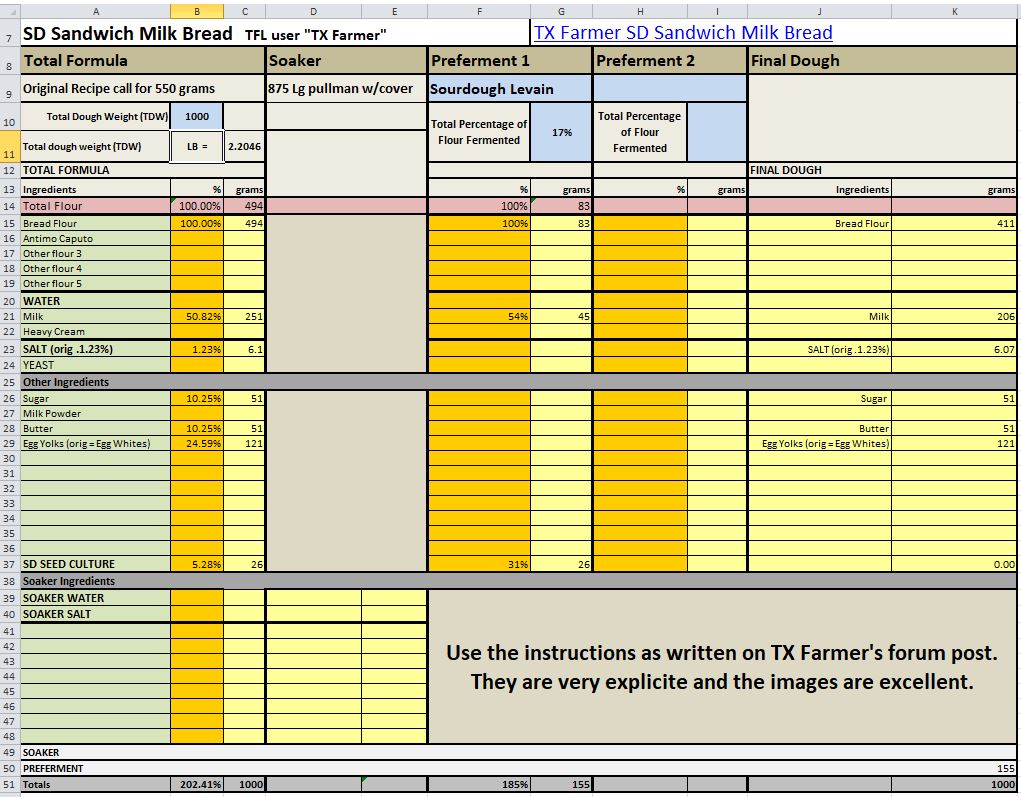 Update -
After testing various Levains. It looks like TXFarmer's formula and method produces the very best flavor profile for me. Her fermentation temperature of 73F can be difficult to achieve on warm days, so that is the reason experimentation with various Levains were conducted. If improperly fermented, the flavor was a little too sour for sandwich bread, IMO. It will require a temperature controlled retarder during warmer months.
The following leavening agents were tested and are separately posted to replies below -
TX Farmer's levain (starter (100%hydration), 13g milk, 22g bread flour, 41g) I was concerned about sour milk during the ling ferment, but it was a problem.