Advice on Ginsberg Provençal Rye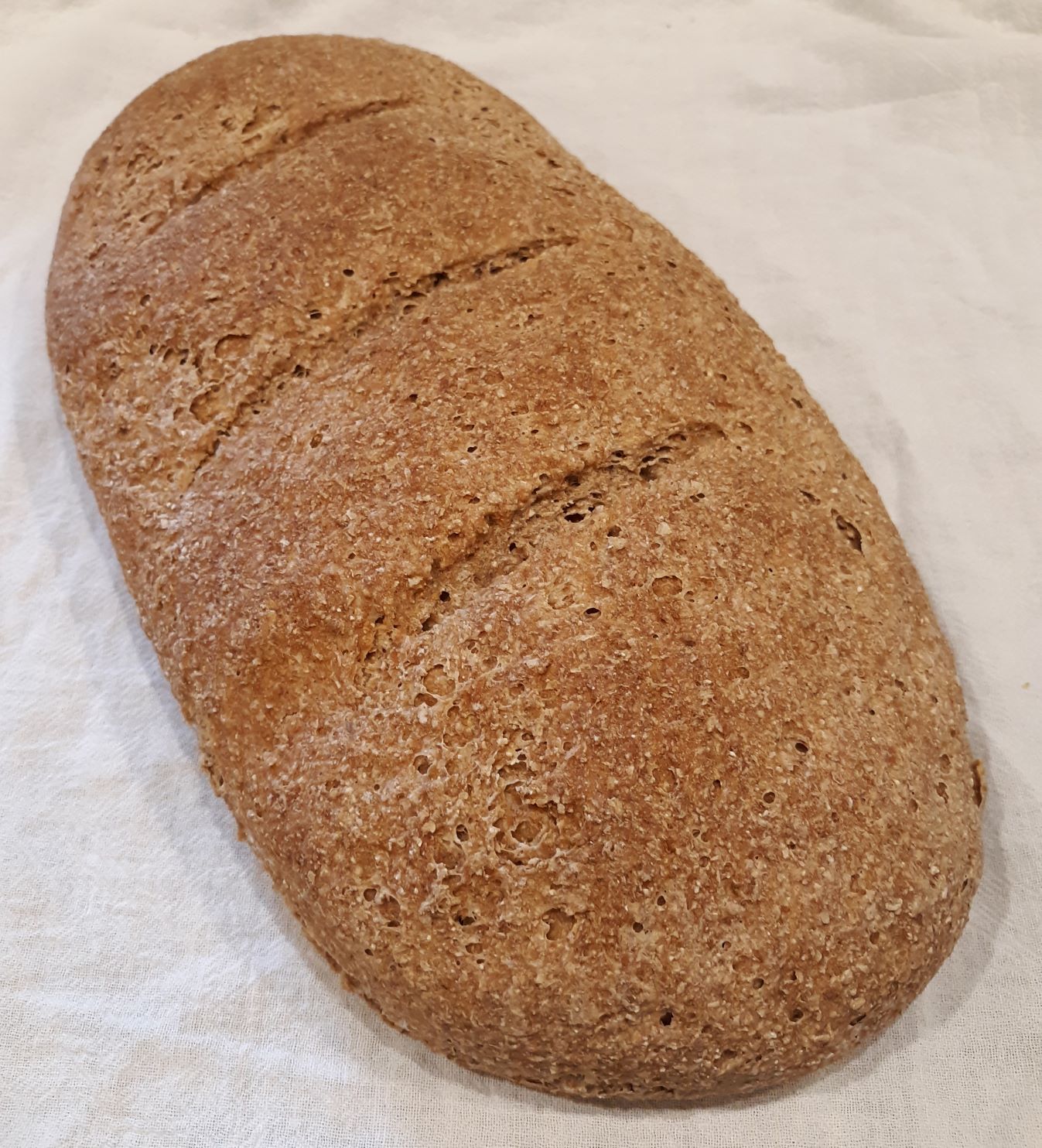 In my slow journey through Stanley Ginsberg's The Rye Baker, I started with some lower rye percentage loaves to get familiar with the quirks of rye with the plan to move on to more difficult recipes. My latest effort is a loaf of Provençal Rye (Pain de Seigle Sisteron). I was mostly pleased with this bread but I am looking for any advice for possible shortcomings in the bread.
Here is the recipe:
Sponge:
150 g AP flour
150 g 105 °F water
100 g rye sour culture
Combine and ferment for 12 hours at 73–78 °F (because of schedule, after 12 hours I stored at 37 °F for 4 hours then warmed back up for 2 hours)
Final dough:
Sponge
370 g Fine rye meal or medium rye flour (I used the meal)
125 g AP flour
300 g Warm water
10 g Salt
Mix ingredients for 8–10 minutes (I used manual mixing, no KA). Ferment for 60–75 minutes (90 min in my example). Knead back to original size, form into a loaf, and proof for 45 minutes. Bake with steam at 390 °F for 10 minutes and w/o steam for another 35 minutes to 198 °F internal (I hit 203 °F).
Crumb: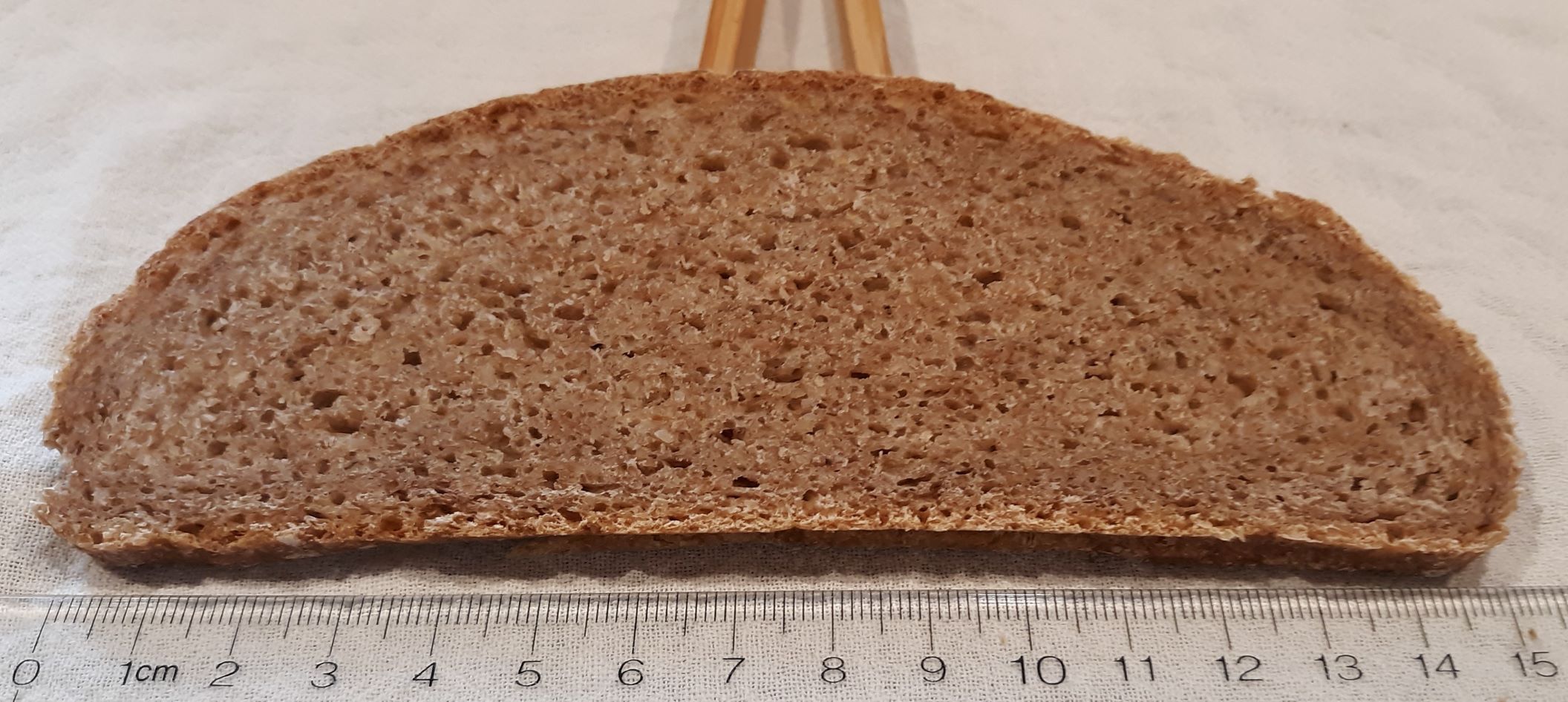 I don't yet own a banneton that might have helped with flattened loaf. The flavor was not quite what I expected. It did not seem to have a distinctive rye flavor that I note with other ryes I have made, even those with lesser amounts of rye. An independent taster thought it was a whole wheat bread. The bread was slightly sour but I expected a more pronounced sour with the large amount (for Ginsberg) of rye sour culture. I also was surprised by the lack of deeper browning of the crust—too much steam? The crumb was moist but did not seem gooey. It did start to show mold quicker than I expected with the amount of rye and sour culture.
Any advice or comments will be most welcome. Thanks!