Tip - Oven Steam Findings
My poor oven has been used to test every steam option known to me. Since my memory is not great my findings will be posted here, both for myself and any others that may be interested.
At present a Pressure Cooker is used to inject steam into the oven. It produces huge amounts of steam, but my breads still lack sheen and large blisters. The saga continues...
4/7/2021
The latest focus towards improvement is directed towards wet steam vs. dry steam. In an attempt to create wet steam the basic 15 pound Pressure Cooker (PC) regulator was changed to 5, 10, or 15 pounds. Today 2 test were performed with data logs made for each. The following links will take you to an interactive chart for each bake. Play with chart to learn various information. For example, clicking on a blue dot will open a note(s) for that particular time. Images may also be available.
Test #1
4/7/2021 Temp drop caused by steam injection. Steam was injected for 90 seconds @ 5# of pressure.
https://share.fireboard.io/78B6FC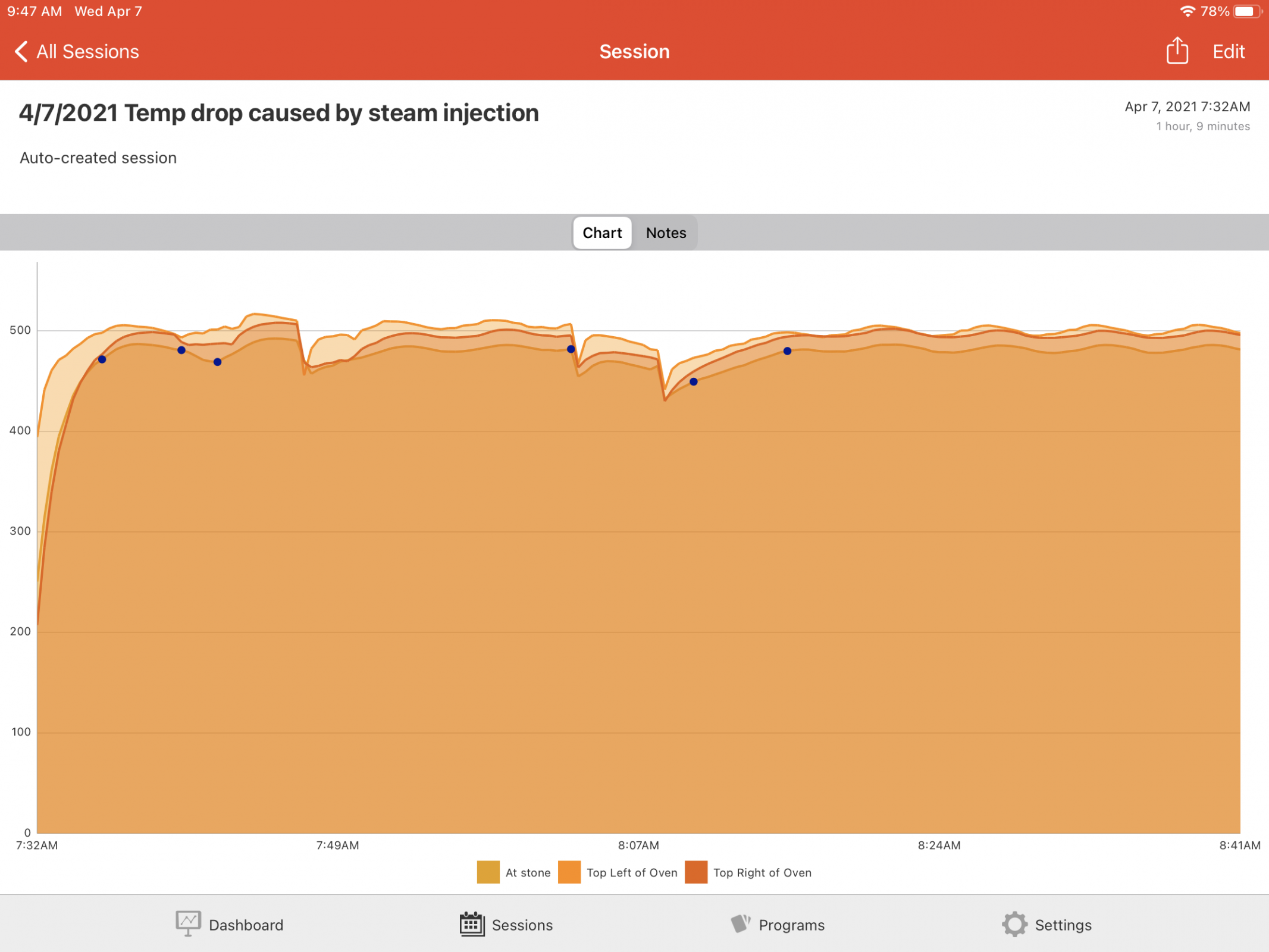 Test #2
4/7/2021 Steam injection with no regulated pressure. The steam will free flow from an open valve with no built up pressure. Oven is set to 500F and the stone is placed on the bottom shelf.
https://share.fireboard.io/FC68FA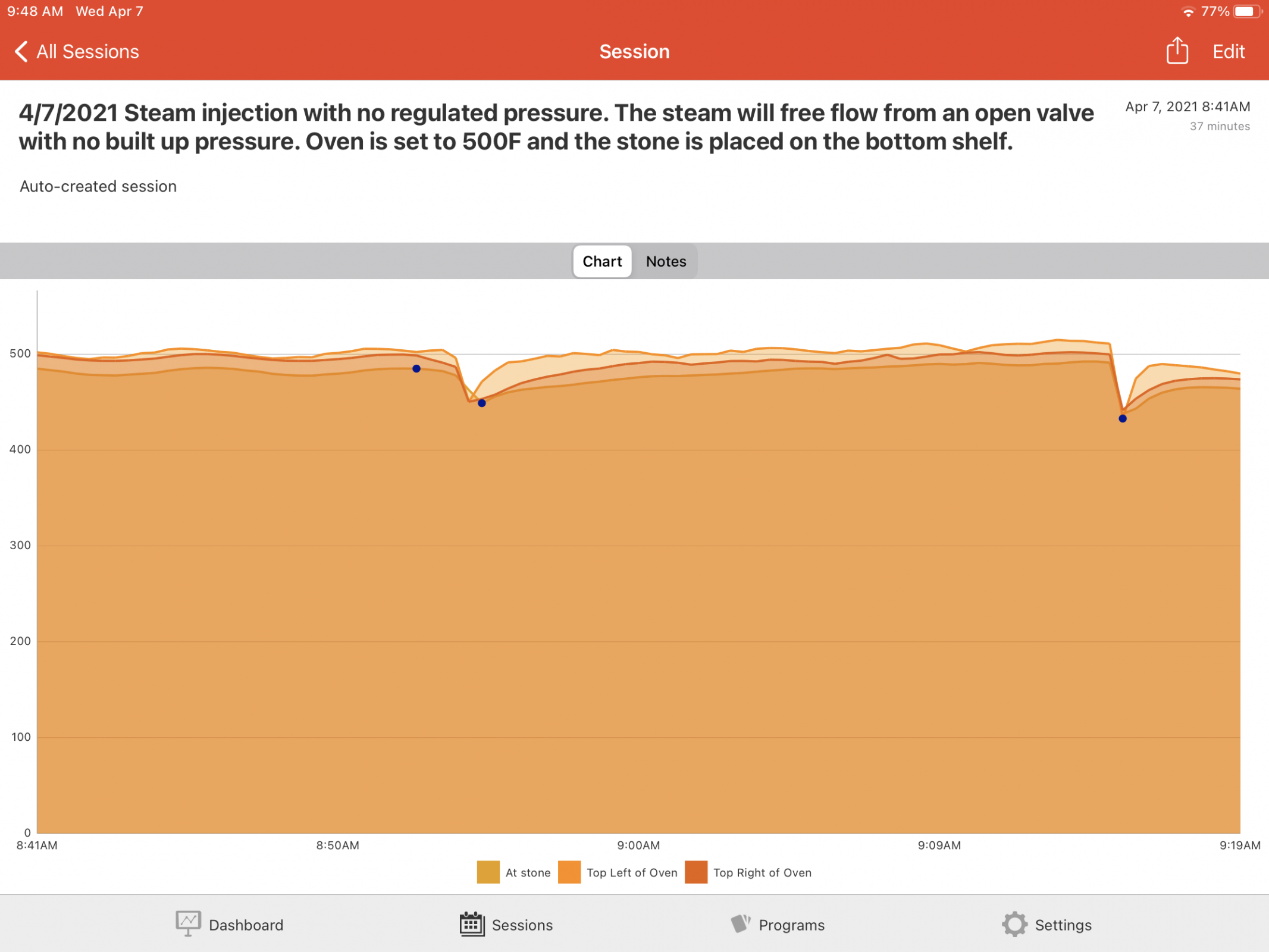 Here are the 2 resulting breads. They are Basic Open Crumb SD by Kristen of Full Proof Baking.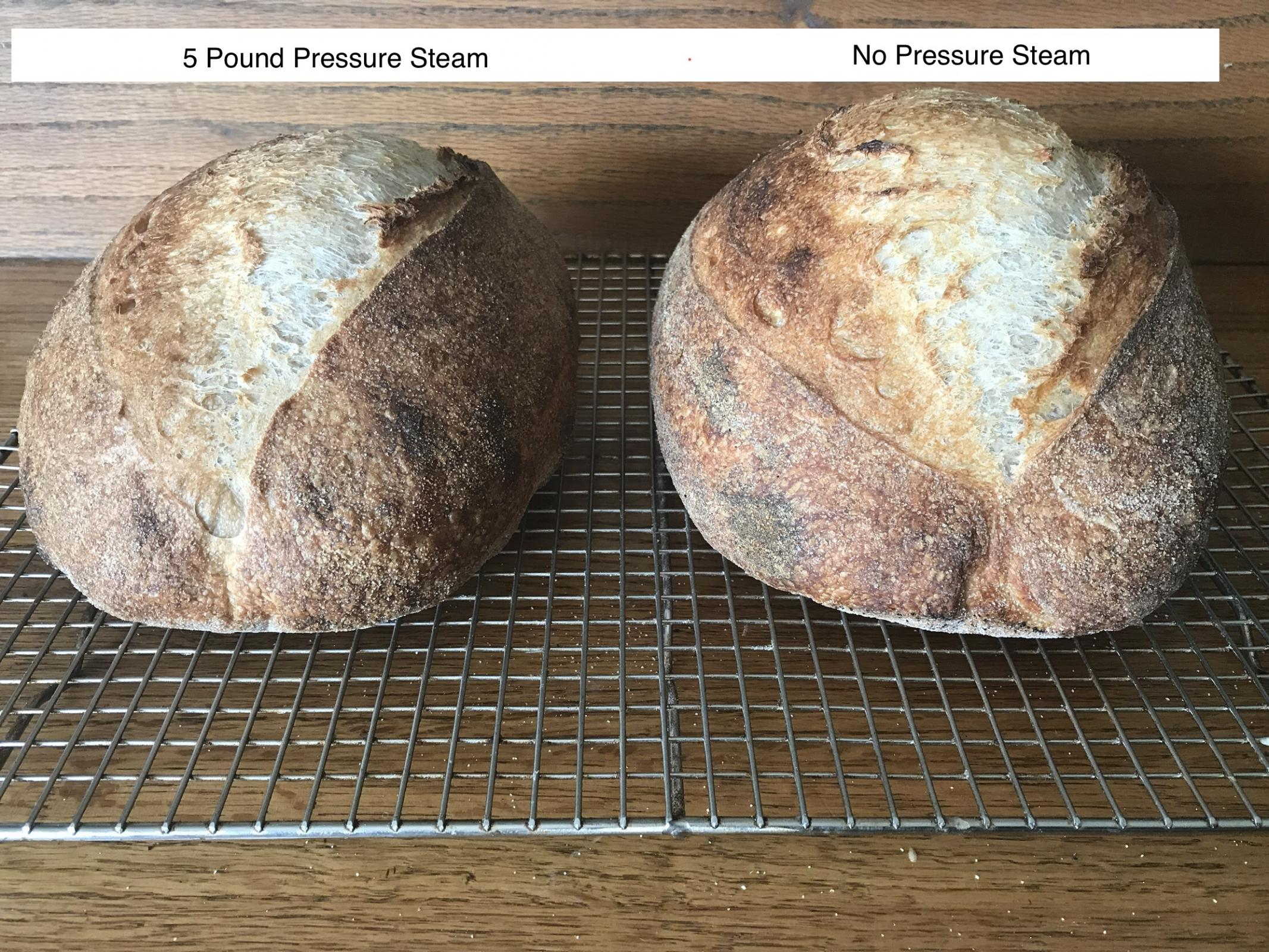 Notice how dry and lacking blisters they are.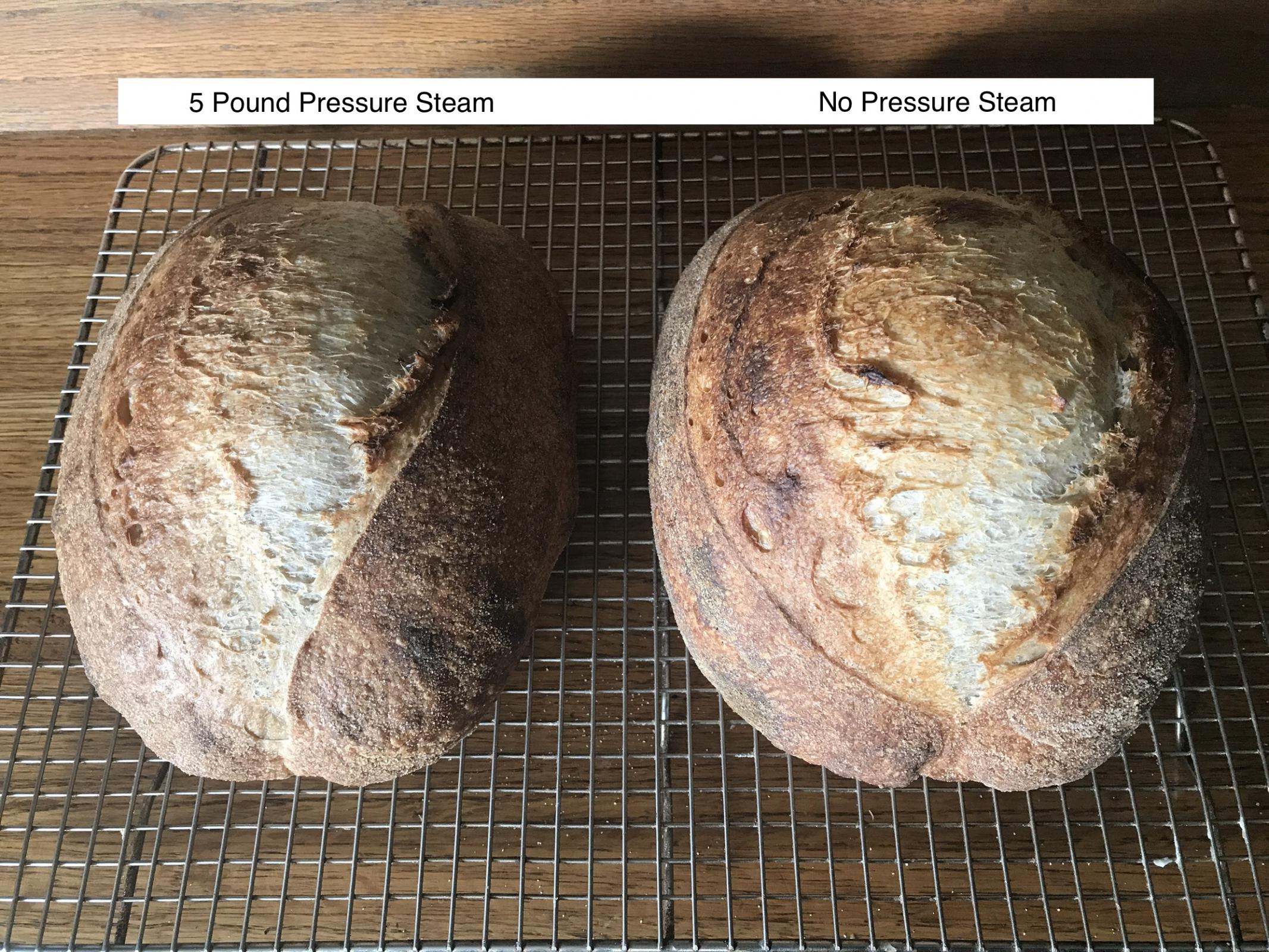 The "No Pressure Steam" crumb was not my target crumb. I much prefer the "5 Pound Pressure Steam" crumb.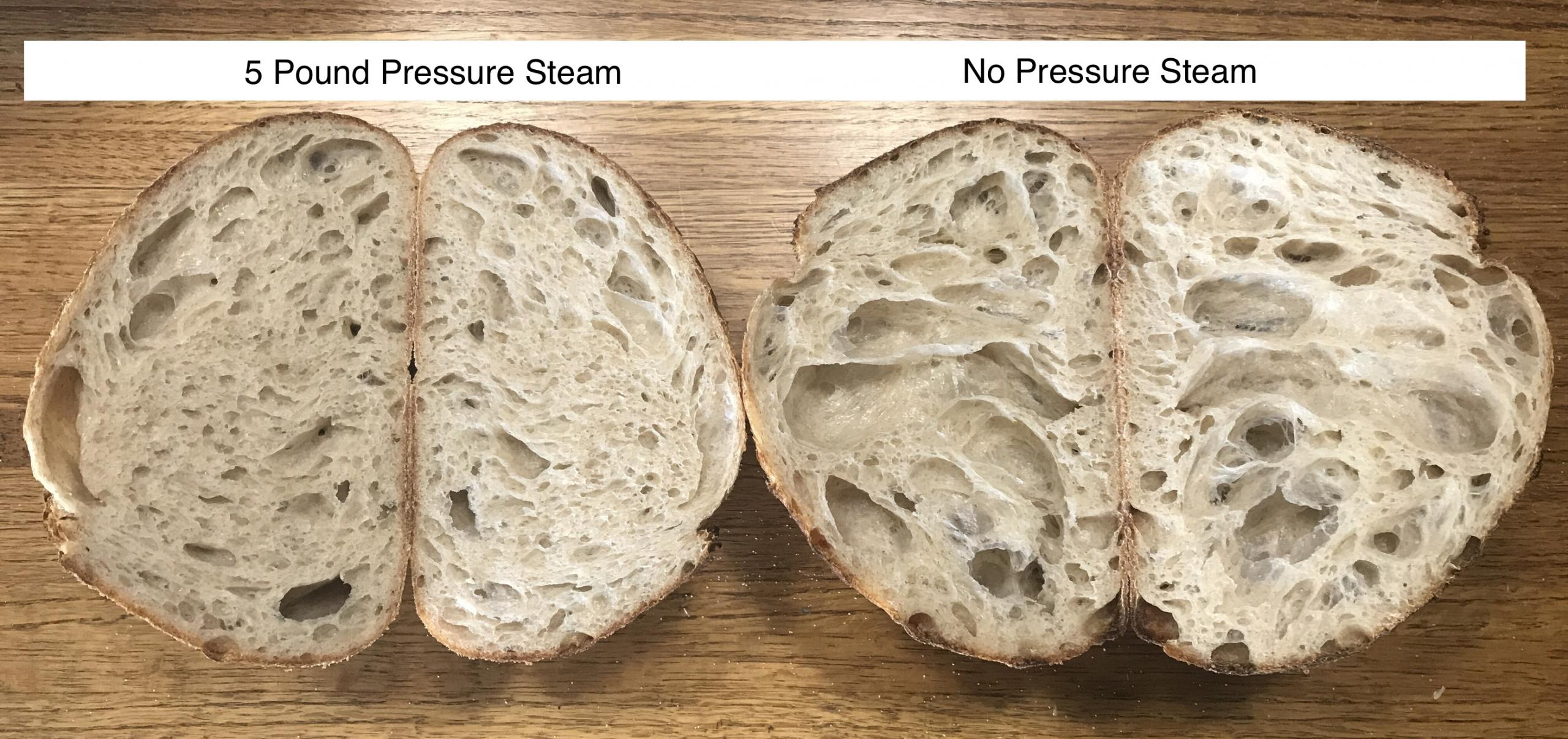 The video below shows steam produced without any pressure regulation. It is less than 5# because the wiggler never releases any steam.

Danny