January 31, 2019 - 10:49am
Community Bake: Hamelman's 5-Grain Levain
This morning I baked my version of Hamelman's 5-grain Levain. I think this is one of the best breads in Hamelman's book - it is tasty, it is easy to make, and it never fails. Needless to say, I make hardly any changes to the original recipe. Some of the details of my version are:
Rye berries are coarsely milled into what would probably be called rye chops rather than cracked rye and the fine flour is not sifted out;
I use rolled oats (Hamelman doesn't specify);
Instead of water for the final dough I use the whey that I get from straining my own version of a "yogurt cheese;"
A Kitchen Aid is used for mixing. The dough is scaled to make 3 loaves at 850-900 grams each, which pushes the limit in the KA (and probably doesn't help its longevity);
Loaves are shaped into "logs" which keeps the slices nicely even sized for sandwiches;
Dough is retarded in refrigerator at roughly 38˚F overnight and there is no IDY.
Some photos showing the progress of the bake follow.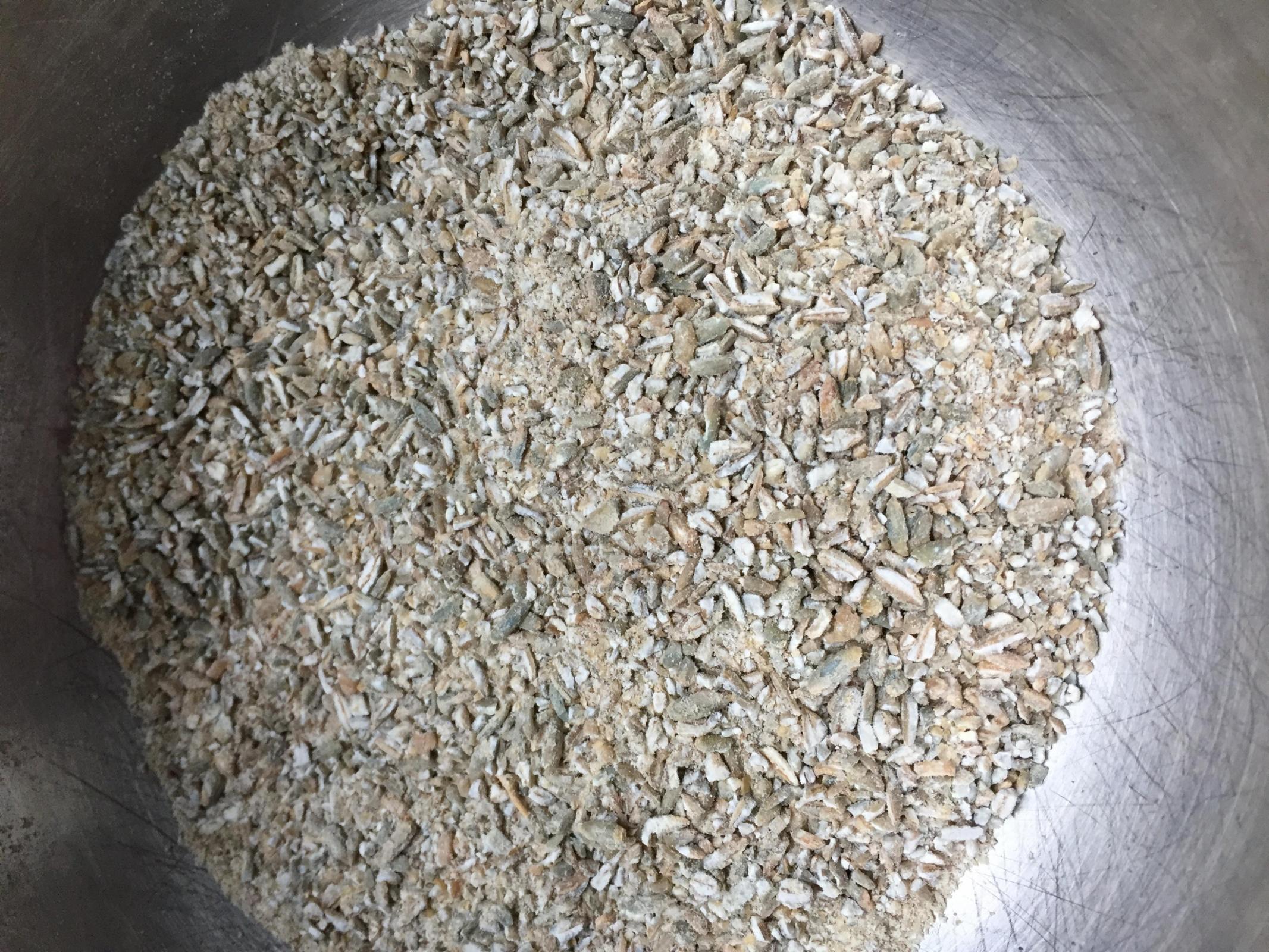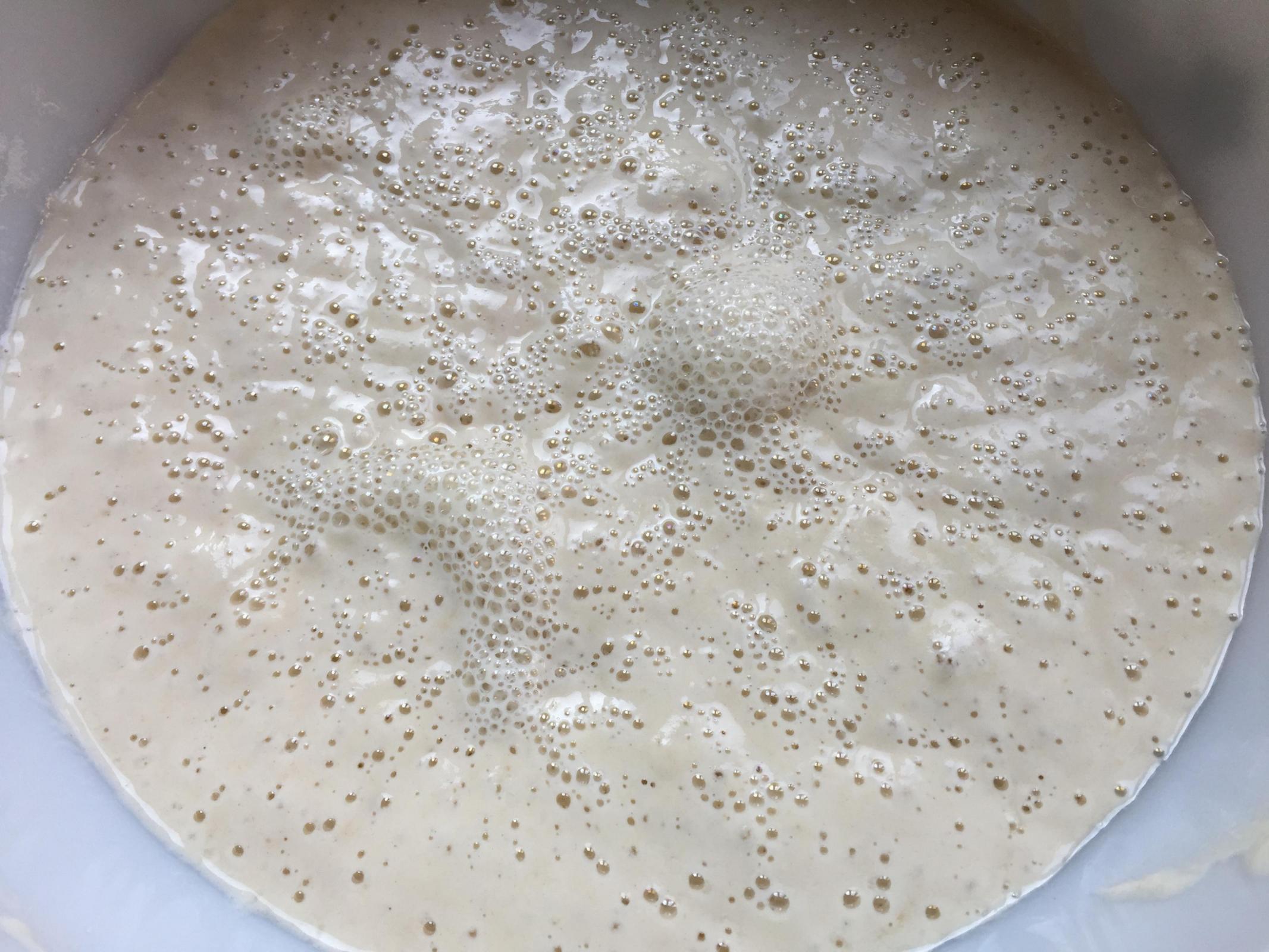 Cracked Rye before soaking                                    Levain after about 12 hours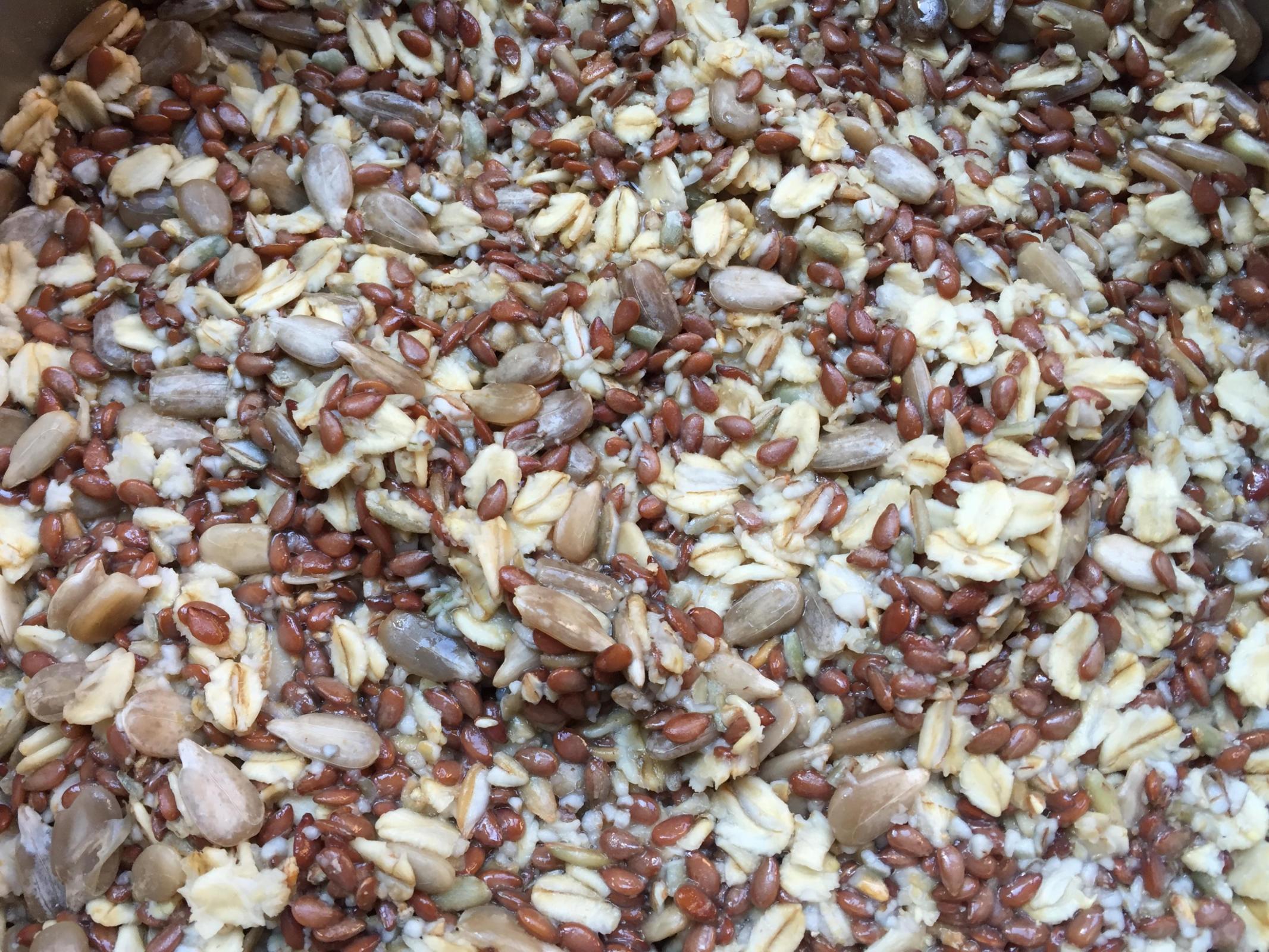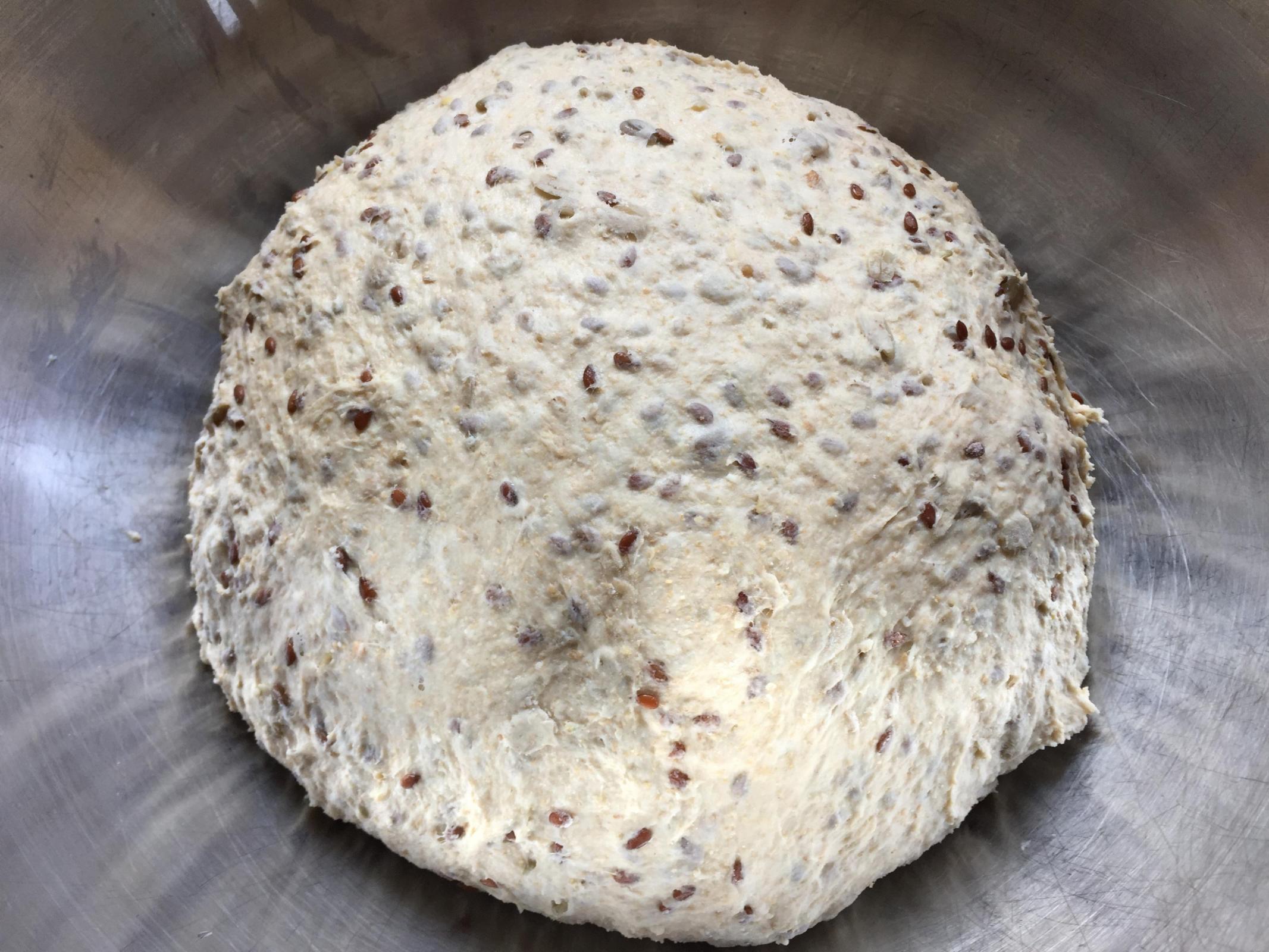 Soaker after about 12 hours                                         Dough after mixing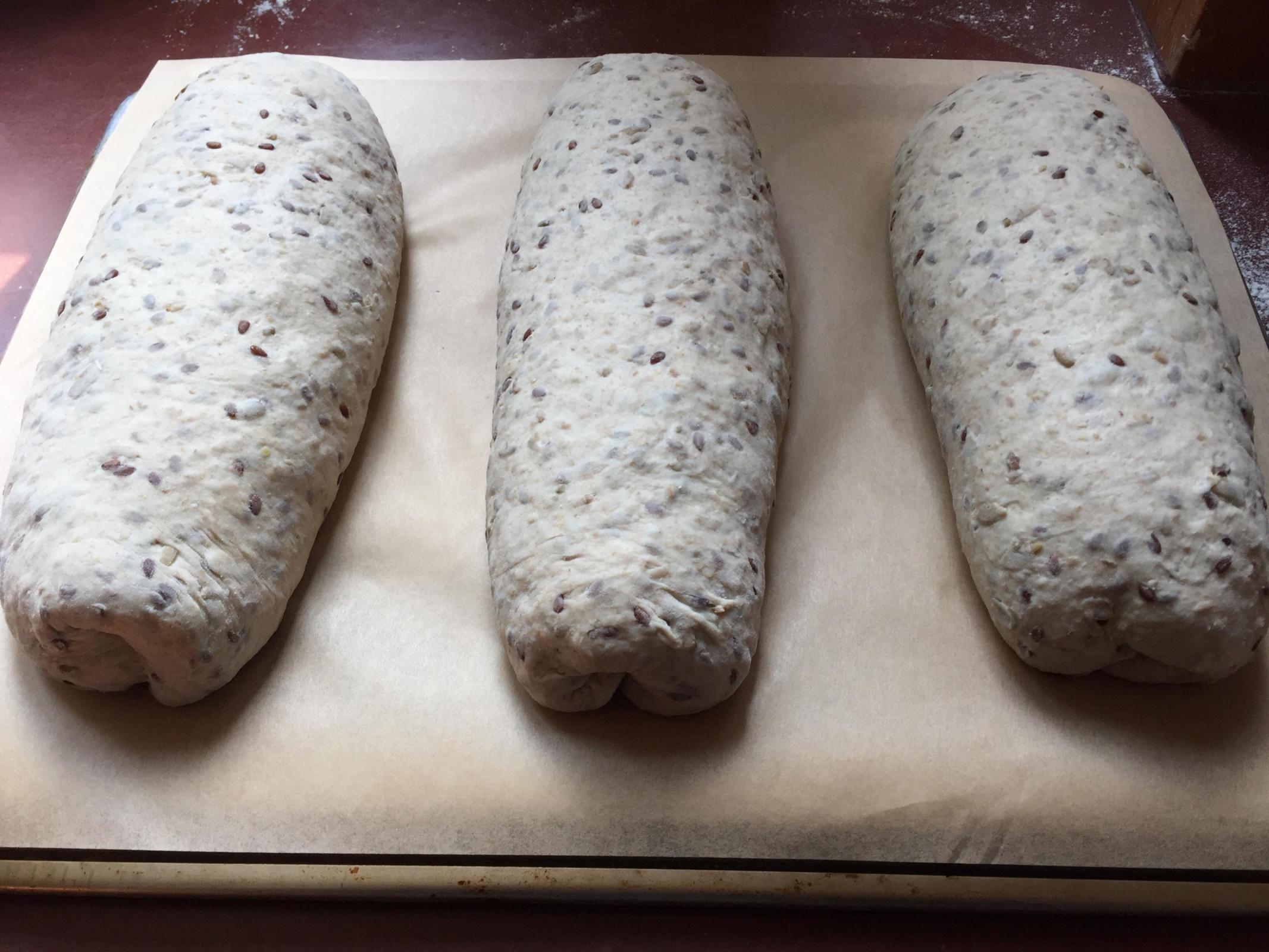 Divided and preshaped                                         Final shaping into logs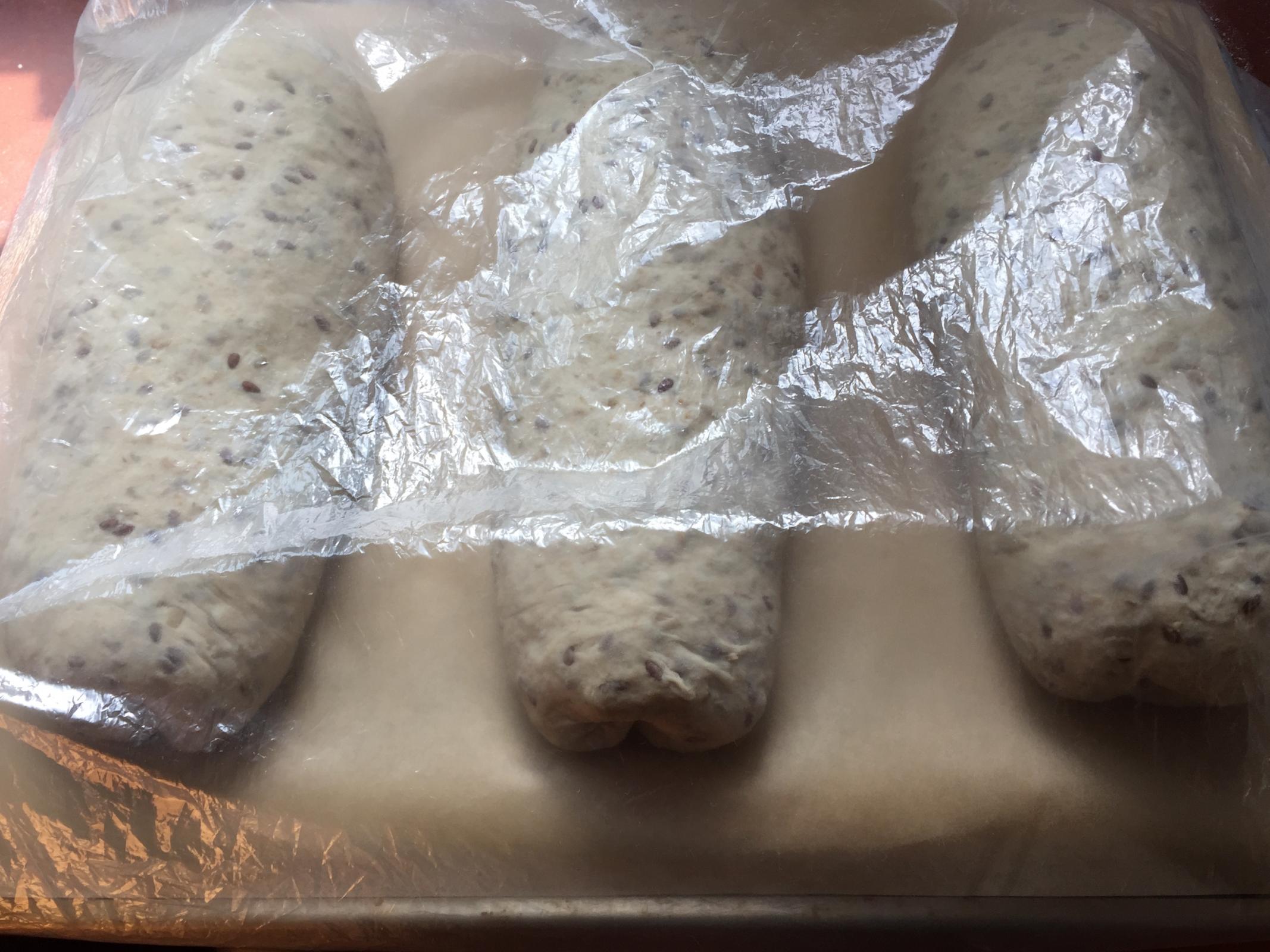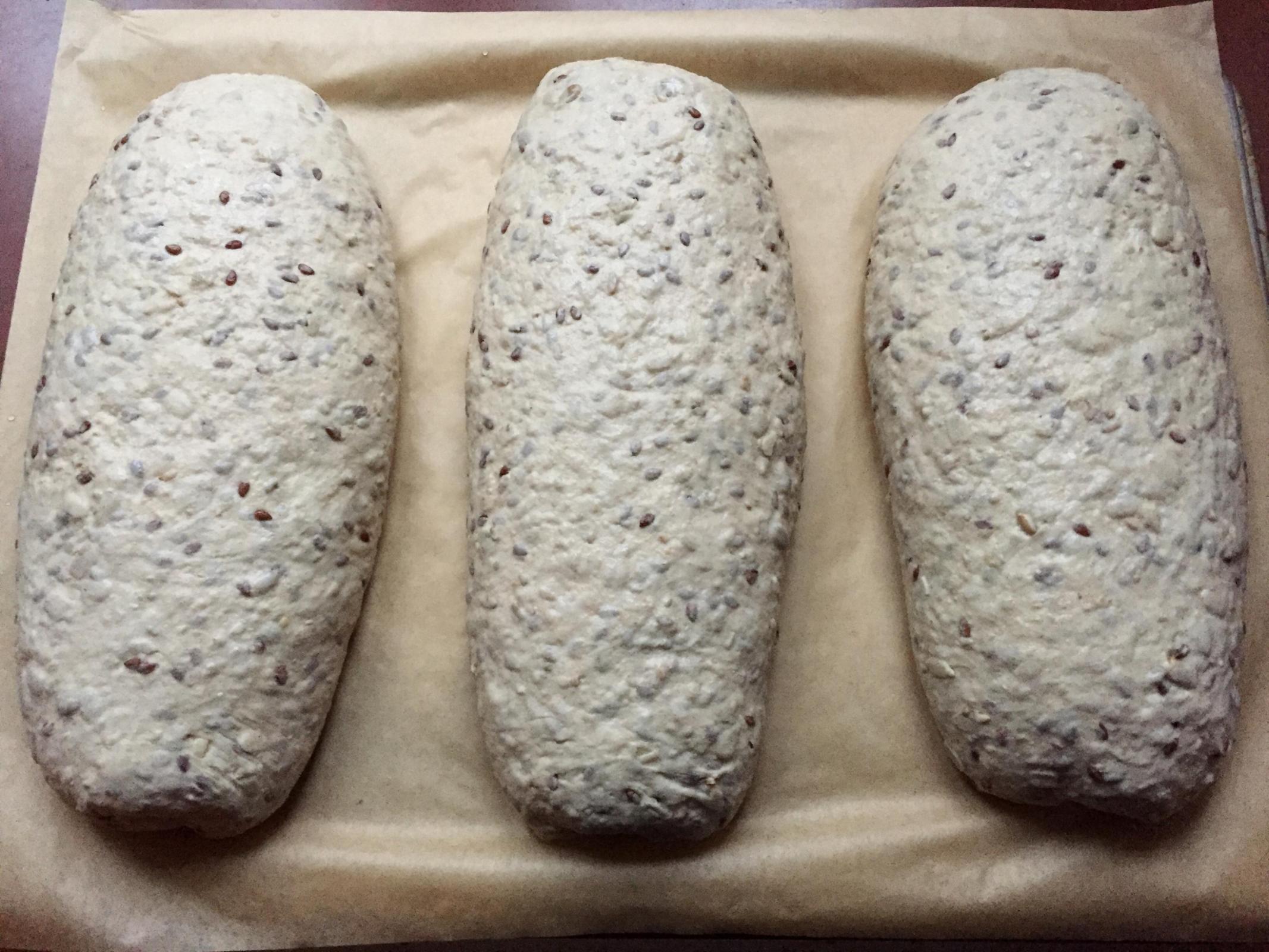 On parchment and into a bag for retarding                   After 18 hours refrigerated retard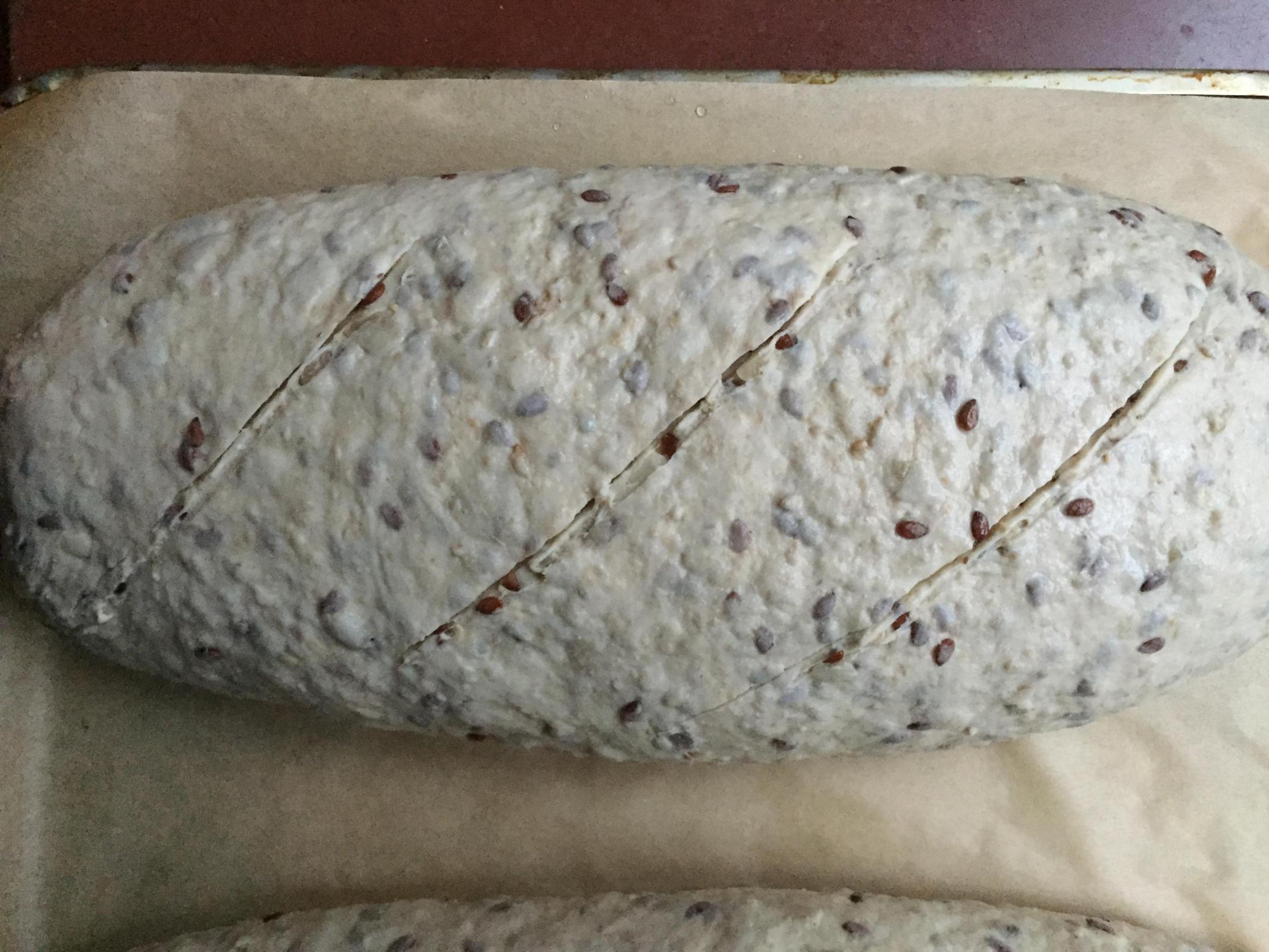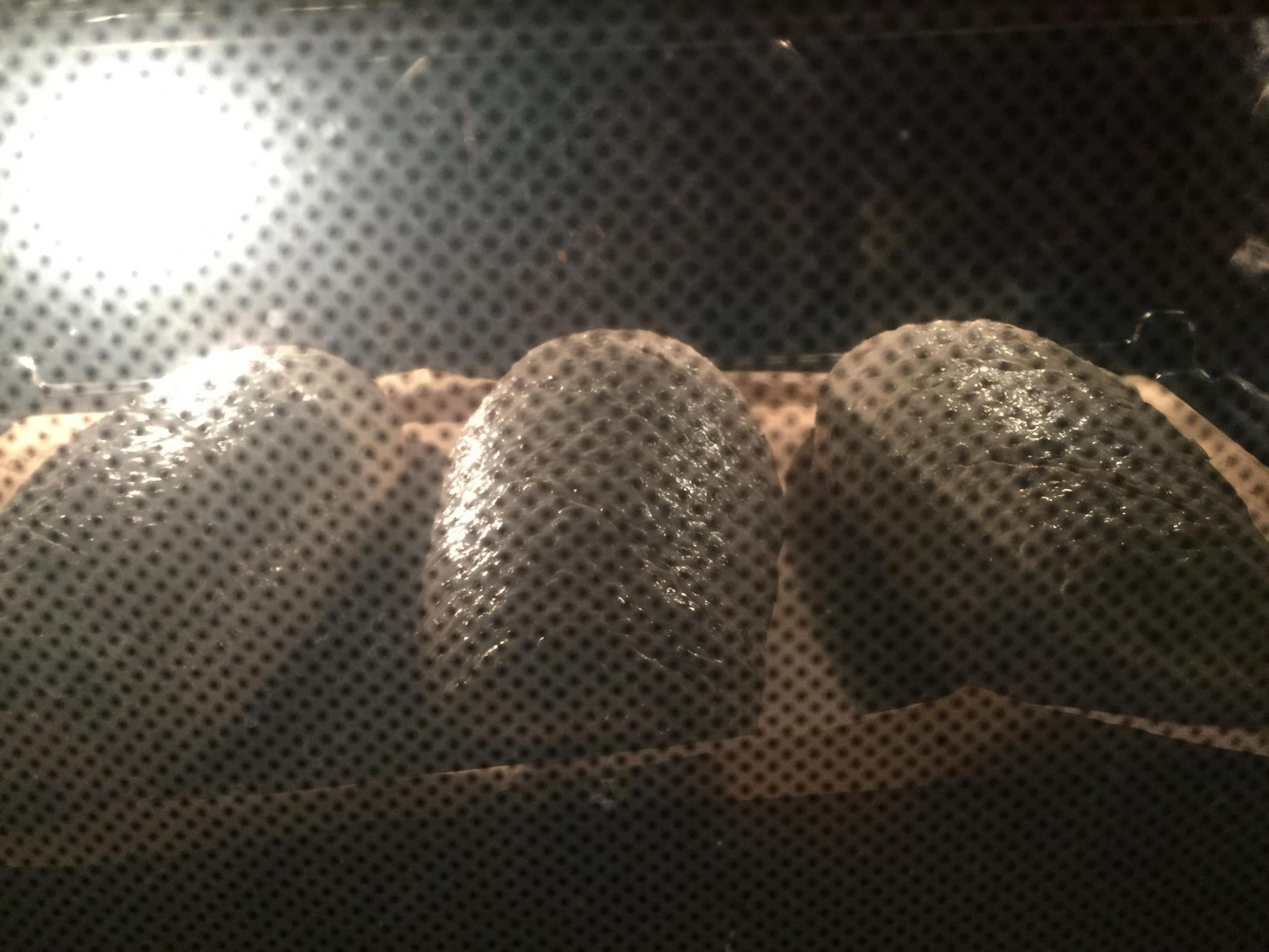 Three shallow diagonal scores                                       During the steaming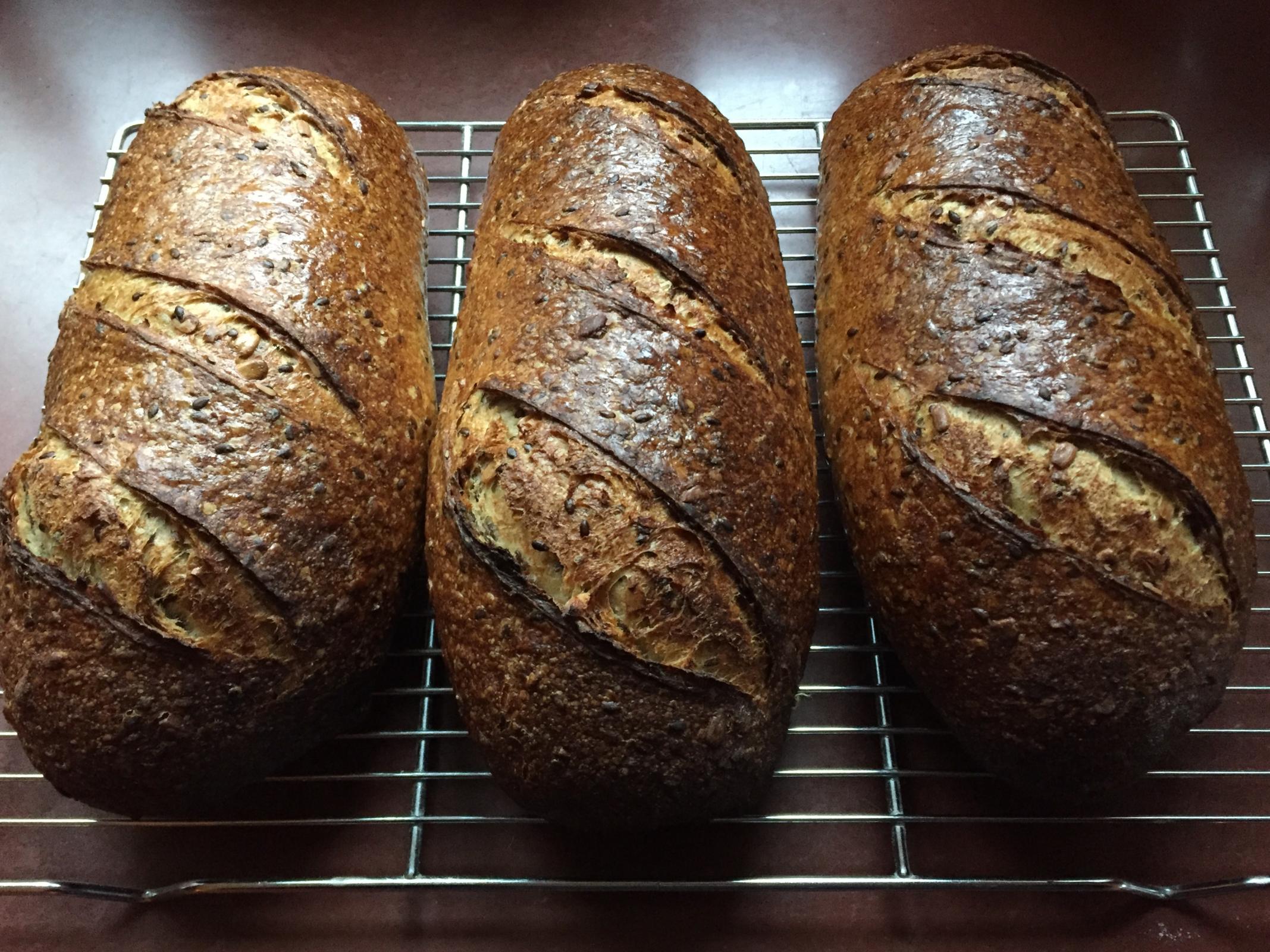 The final product
Thanks @DanAyo for setting this up!
-Brad