Is there such a thing as too much steam?
The short answer. Yes!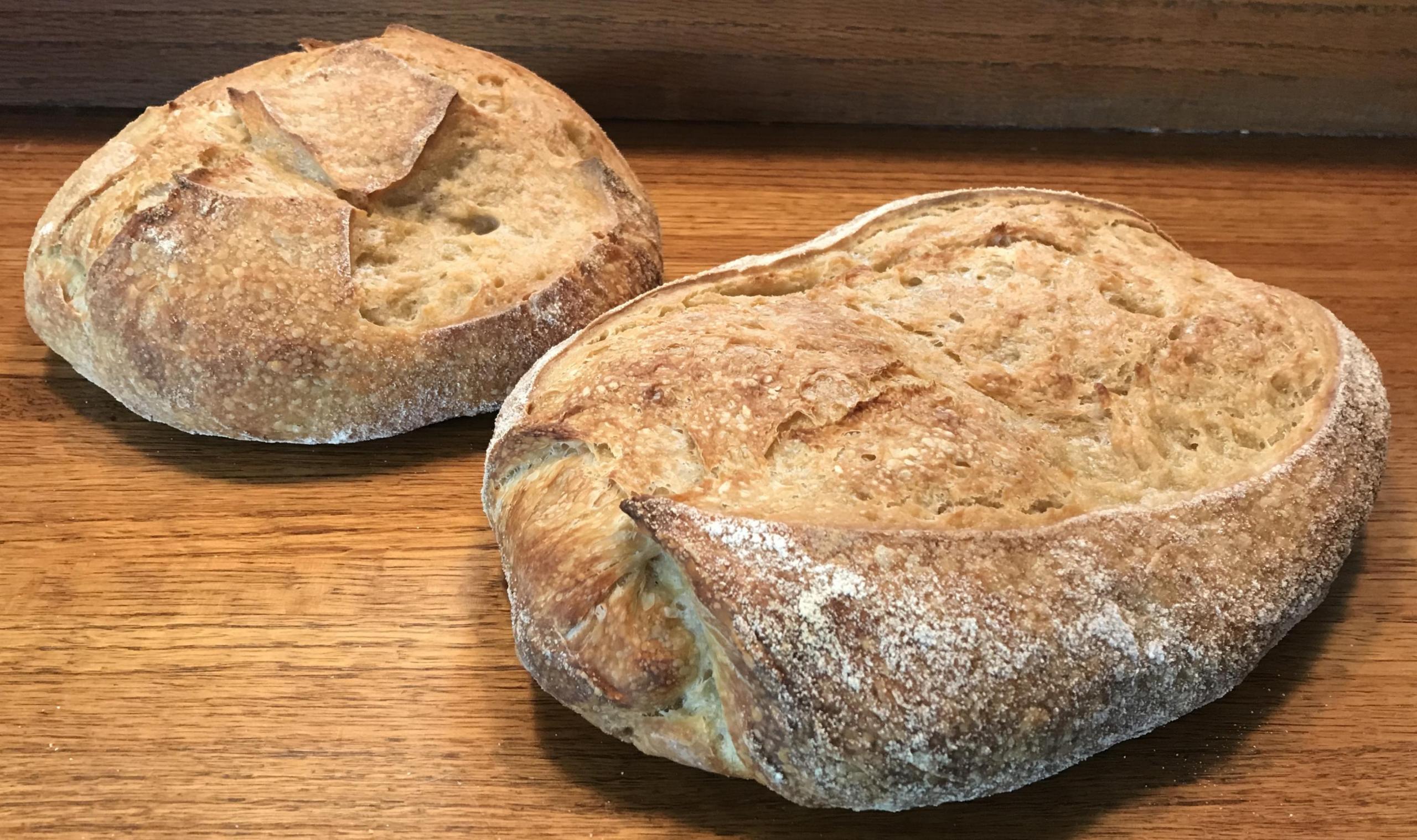 I'm the kind of guy that thinks, "if a little is good, then more must be better" :) I think I managed to prove myself wrong today.
I am working on a new project to better duplicate commercial steam in a home oven. Below is my lastest iteration. The cover fits closely over the stone. I am using a STEAM MACHINE to inject steam into the top center of the cover. Today, I think I injected way too much steam, causing the loaves to go slack from too much moisture. More testing is in store.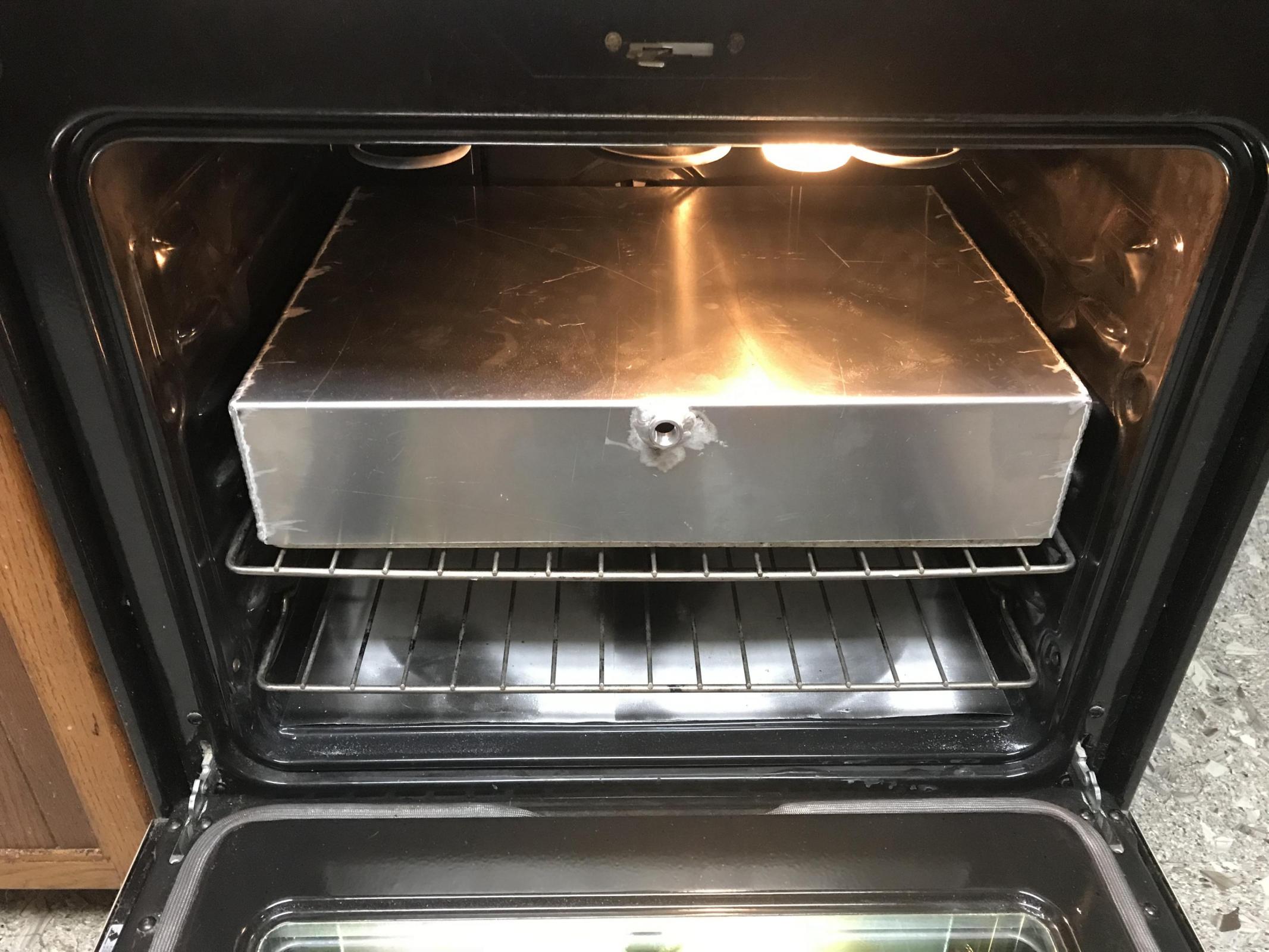 The image below shows in inside of the cover. The pipe that is threaded into the steam port and works as a temporary handle for install and removal.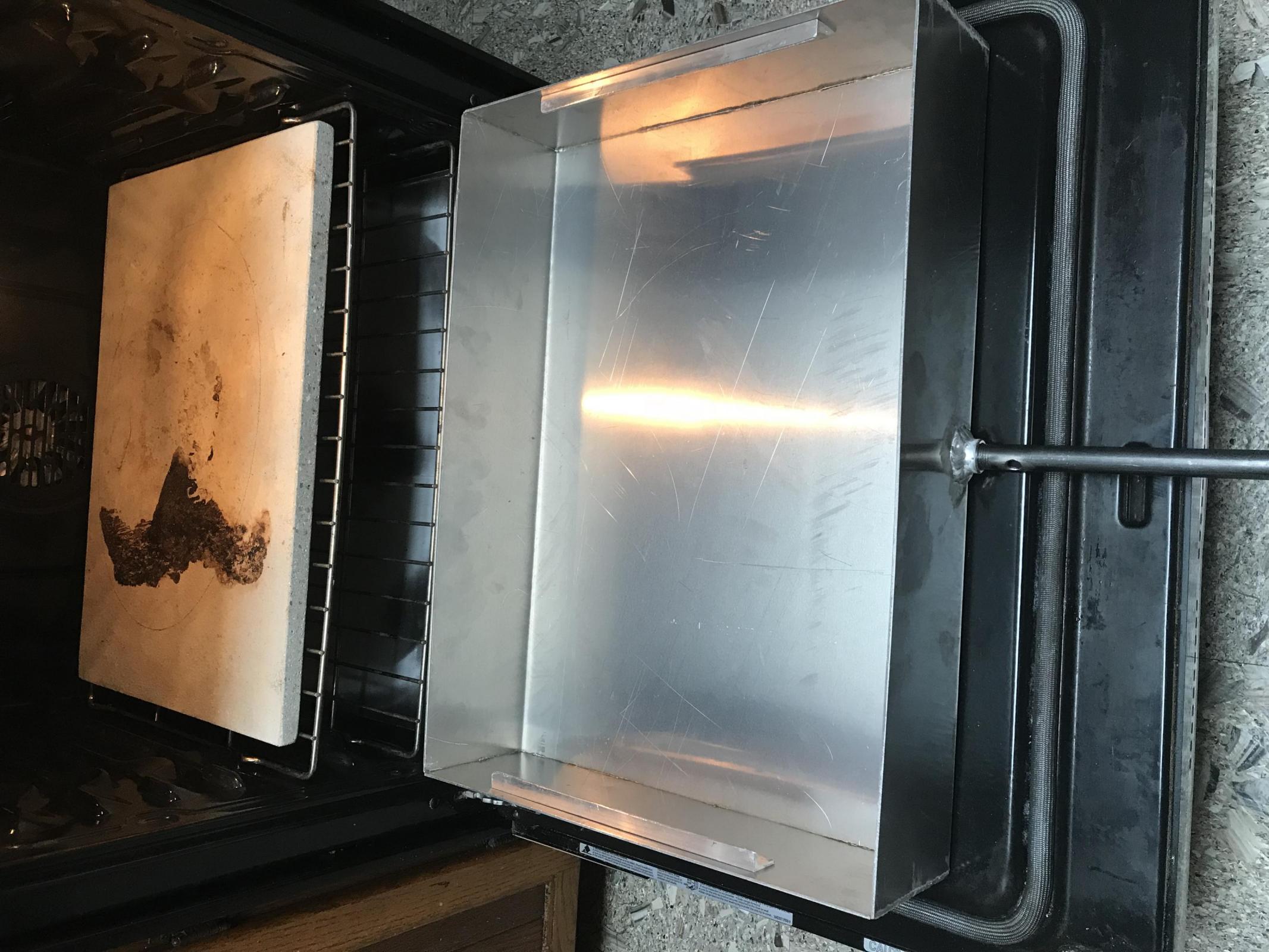 Always thinking...
Dan