January 10, 2022 - 7:43pm
My First try at Anis Bouabsa Baguettes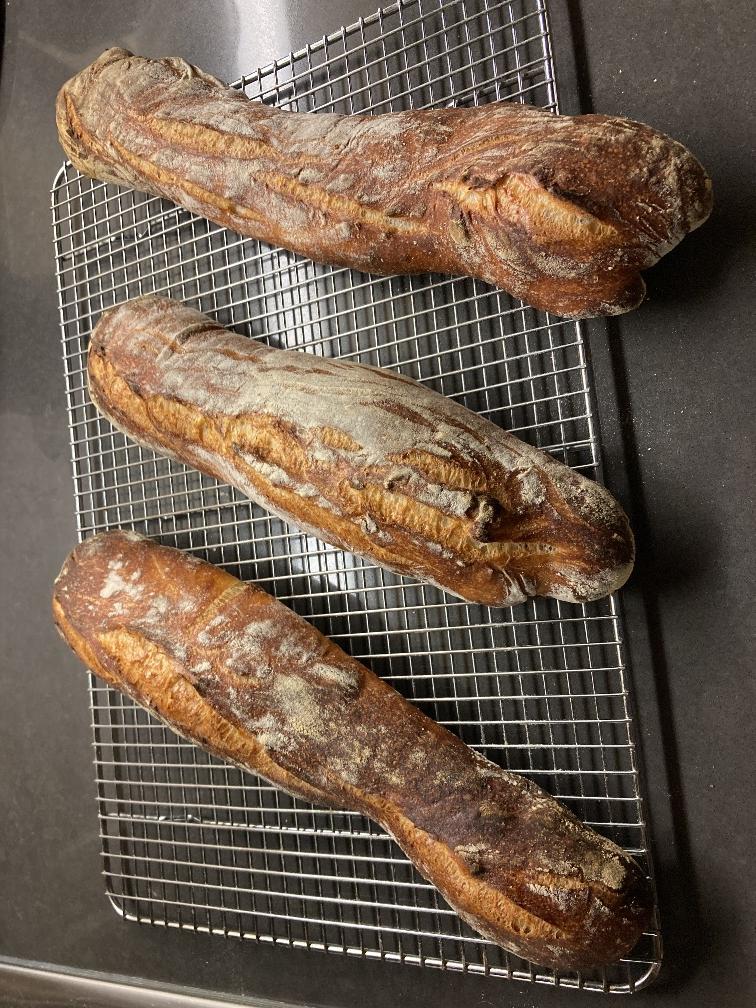 Well, they're finished and it was very interesting working with such slack dough in a screaming hot oven.  Extremely difficult to shape.  I was afraid to do the normal elongate, fold, seal routine for baguettes so I simply stretched them to length like ciabatta.  They were really difficult to score.  My lame couldn't cut smoothly through the skin and there was pulling rather than cutting.  After 20 minutes at 480f and 100% steam in the Anova they were looking almost burned which seems to be normal for this method.  
I followed the directions without modification.  Mixed, rested, folded, rested in the fridge for 21 hours, portioned straight from the fridge, rested for an hour, shaped, let rise on the couche for 45 minutes then into the oven.
Photos show the results, they're still cooling so I haven't checked the crumb yet.  I'll post more when I cut into them.  Comments, criticisms and snide remarks appreciated.