The baguette virus is spreading
My long time lurking here started with the Bouabsa baguettes that Alfanso just posted about and I was doing the exact same recipe on the same day in celebration of white flour returning to our local supermarkets I made a double batch of them with KAAP and Wheat Montana AP to test the difference. I have tried to make a sourdough version and they tasted good but did not have the characteristics I like in a baton. This is a versatile recipe that I use for pizza, ciabatta, and all things white and holey. The only change I made in yesterdays bake was the mixing and folding. I used the Ribaud mixing in the bowl until the dough just comes together and then instead of the four points of the compass fold I used two of the now in vogue coil folds.
Baked at 480 on a stone on the bottom rack with steam from a sheet pan on the top rack that boiling water was poured into after loading. This time I made them short enough to go straight in.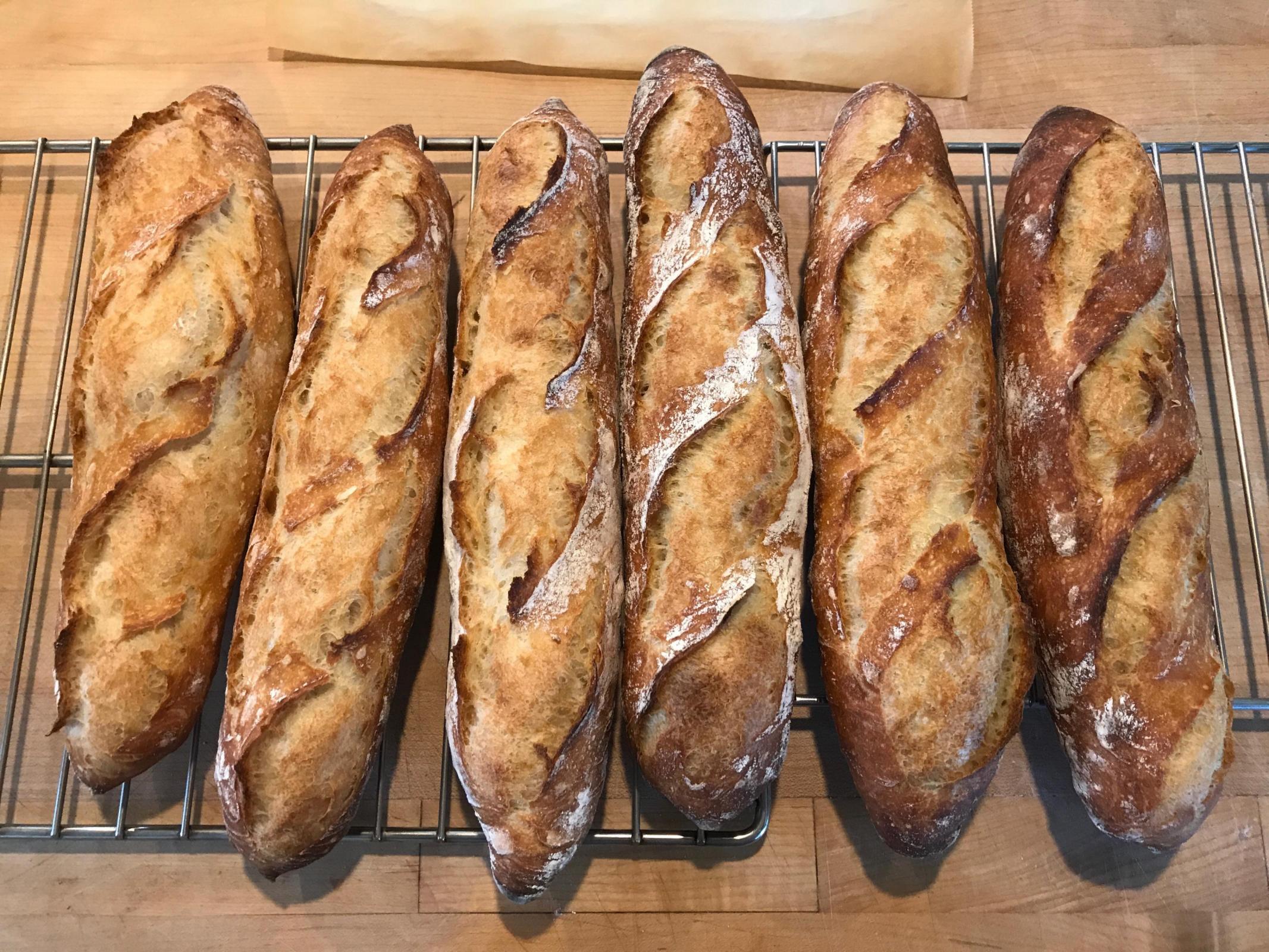 KAAP on the left Wheat MT on the right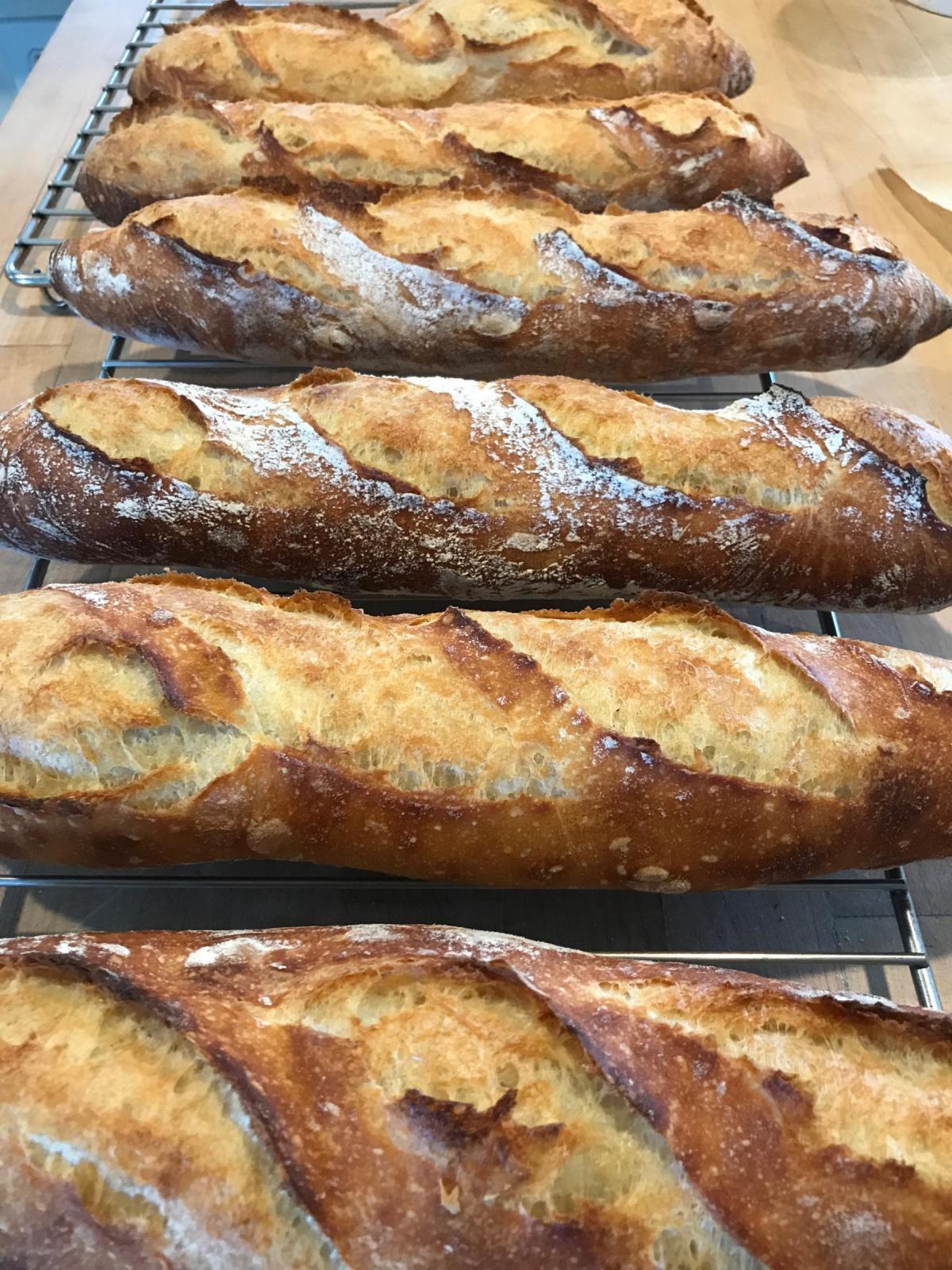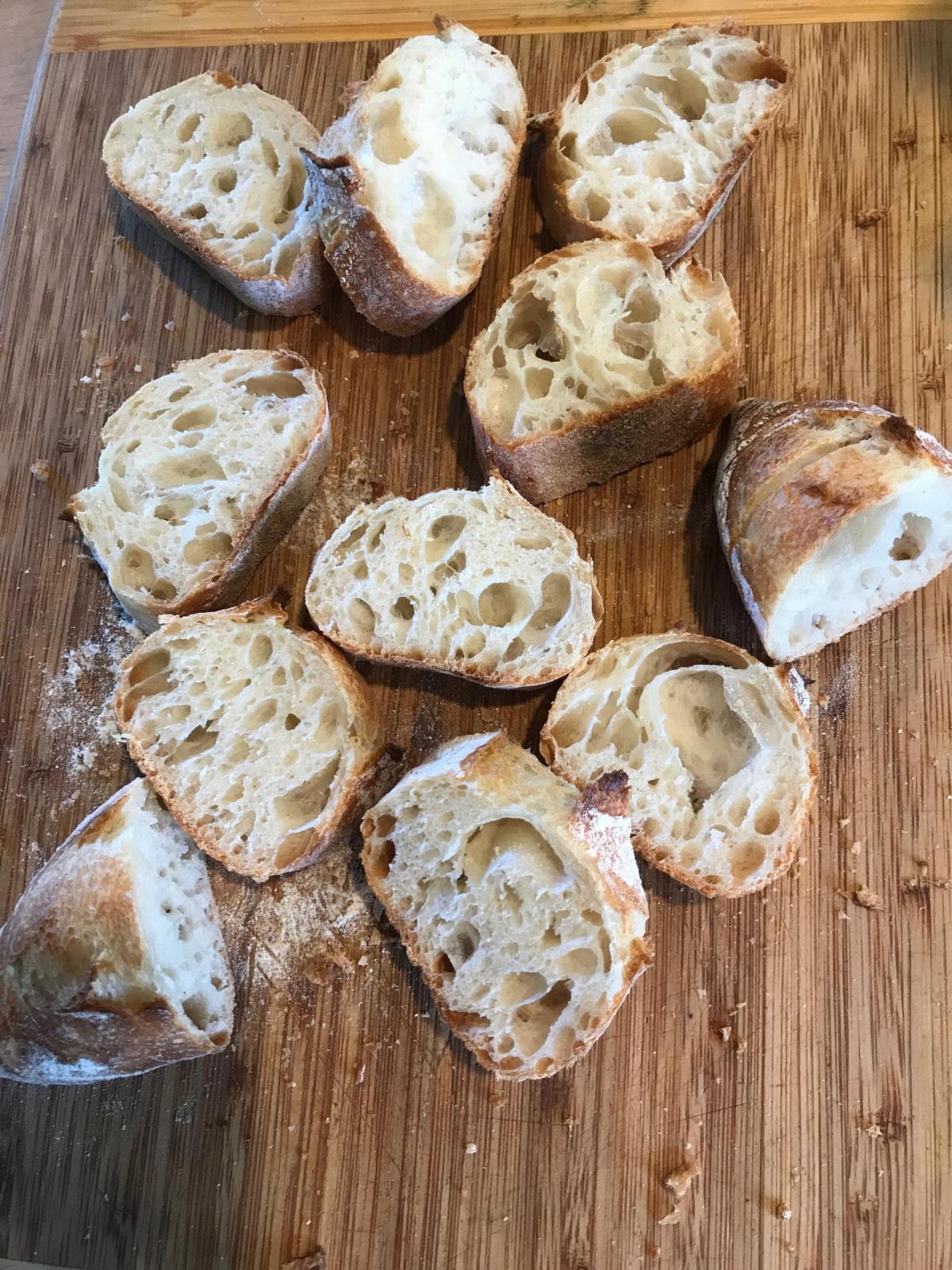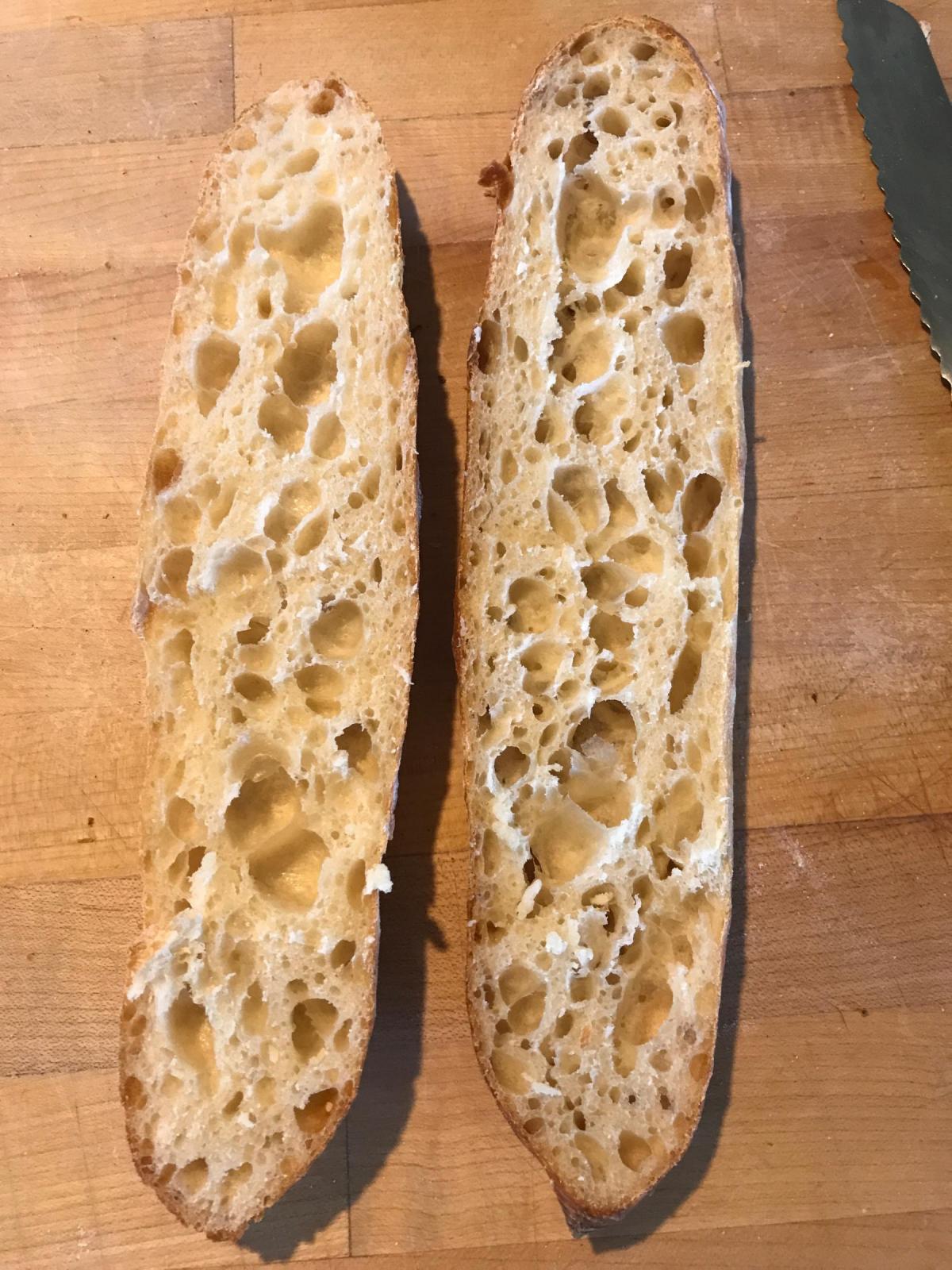 Like a lot of breads I make they are great when cooled but crispy and then they get a leathery skin for the rest of the day and are better the next day after the crust has softened. This one was smeared with PB&J and wrapped to be eaten the next day. The slices will be used to make my favorite french toast that sits in the egg and milk mixture until it is completely absorbed.
I suppose a Corona shape is in order for the next go round.