The simple pleasures of IDY baking
We have a boatload of new participants on TFL, many drawn, or reacquainting themselves, to bread baking in the era of quarantine.  This write-up is for you!
I go back to basics once in a while, and re-familiarize myself with my baguette roots.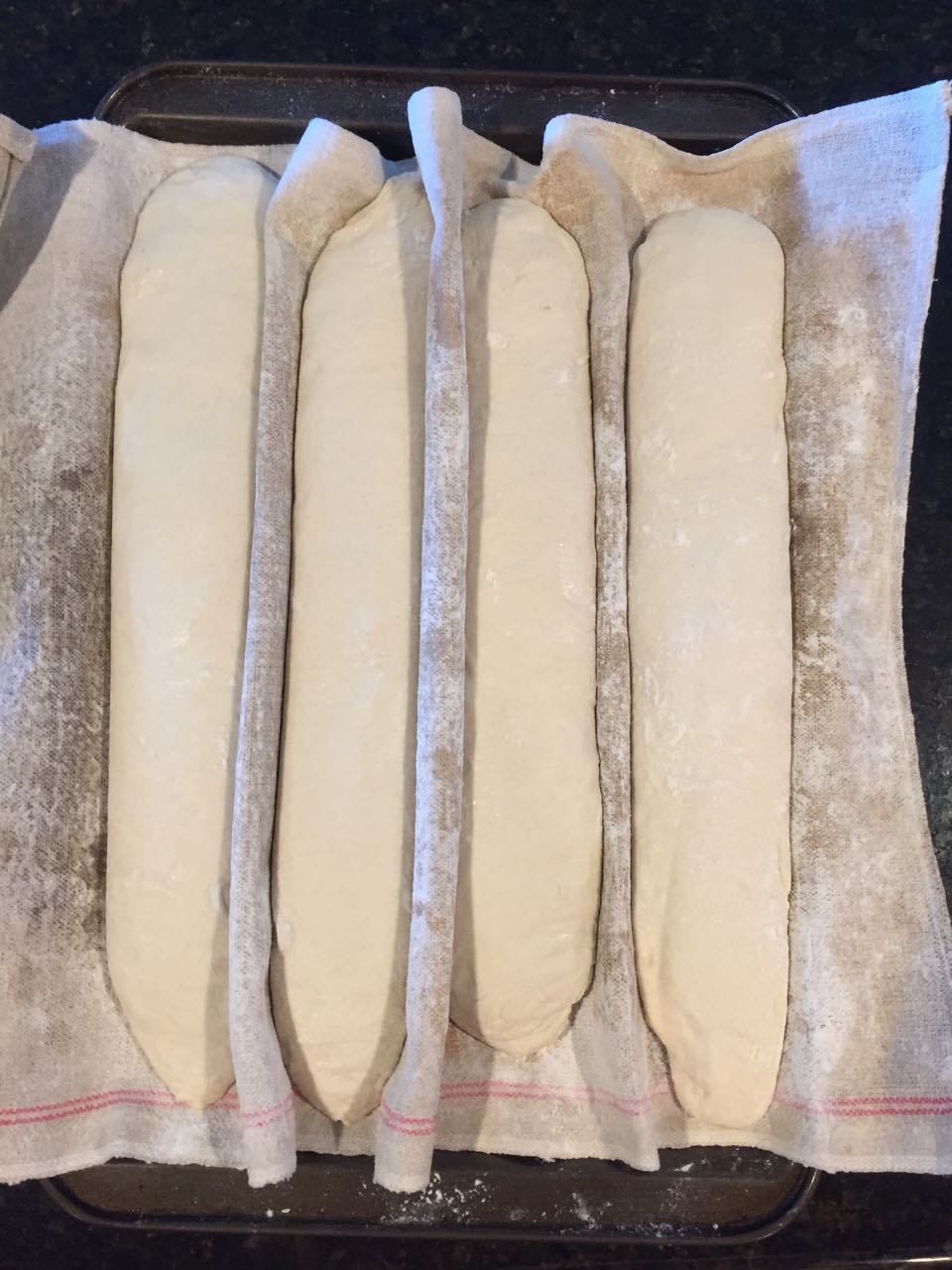 I know.  The sourdough/levain train pulled into the station some 15 years ago for home bakers, many of whom never looked back.  And left behind in its wake its prior favored commercial yeast siblings, ADY and IDY.  Often forgotten and, to me and many professional bakers, much maligned.  As you likely know, the classic French baguette is made with commercial yeast, whether it be cake yeast, ADY or IDY.  And when made well, they are still a beauty to behold and eat.
I also mostly snubbed IDY once I adopted, and adapted to, my precious levain.  I've only ever made one from scratch, years ago now - the pineapple juice solution version, and my levains of today are the great grandchildren of that initial concoction.  But I sometimes like going back to where it all began for me.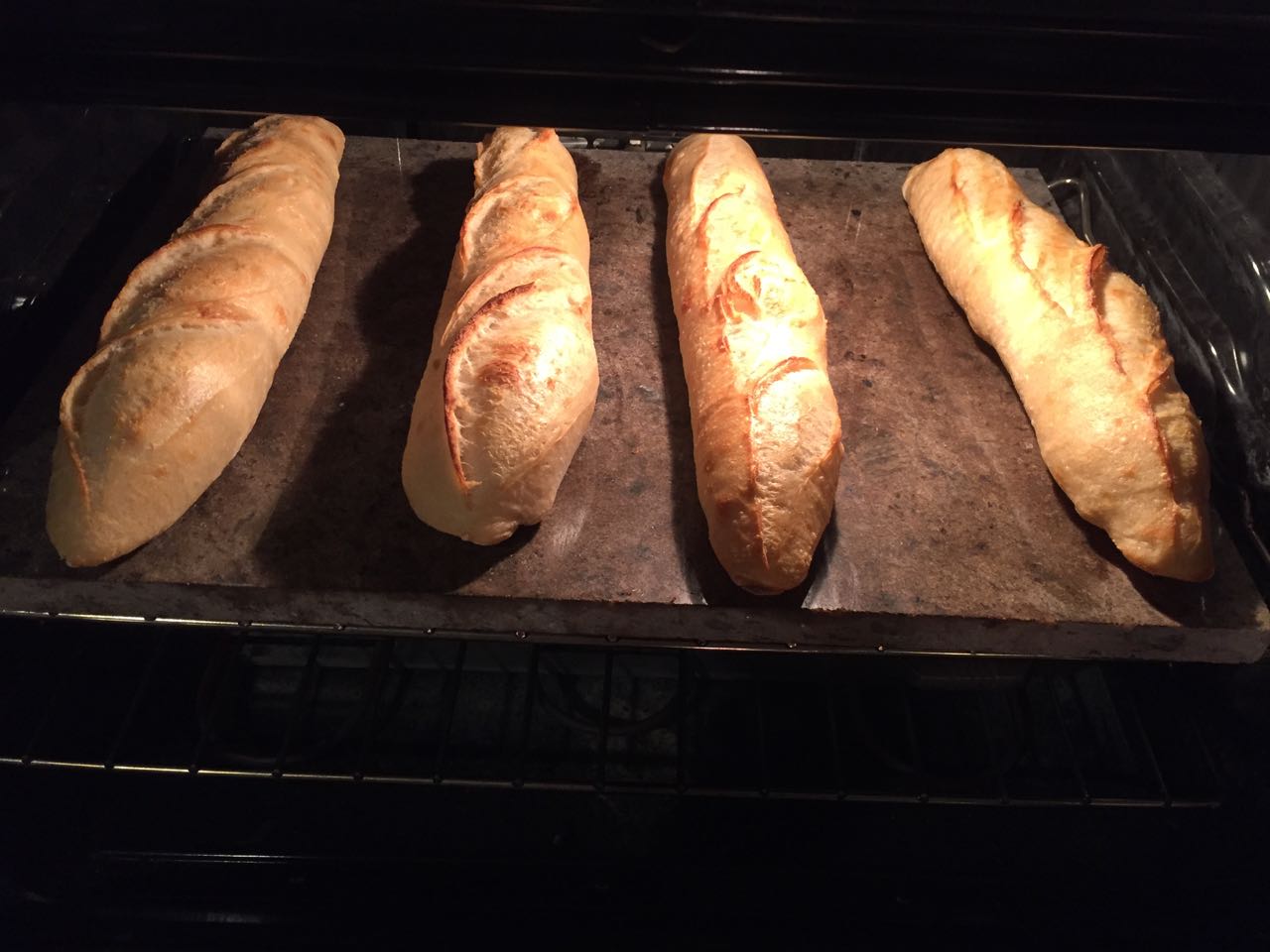 Dedicated to those of you who wish to:  
admit that IDY has a valuable place in the lexicon.
get a feel for higher hydration dough handling.
sharpen or develop your nascent baguette shaping skills.  
don't faint at the sight of a dough lacking in whole grains.
Just the other day I had the bright idea to bake a batch of the Anis Bouabsa baguettes.  This is the one that put me on the board.  To learn more of my connection to M. Bouabsa and his marvelous creation, see the link above.
Short of an IDY no-knead bread, this is perhaps the simplest bread with real quality that one can make.  
75% hydration - which is quite high for an all AP/Bread flour dough.  
0.16% IDY, an insanely small percentage of commercial yeast when not added to a levain dough.  
No preferment.  
Incorporates a bassinage - 2nd hydration during mixing.  
Takes 60 minutes to rise in a warmed evironment with Letter Folds at 20, 40 & 60 minutes.  
Then refrigerated ~ 20 hours.  
Develops a silky, ultra extensible character.  
Has a minimal amount of stickiness to it.  
Just about rolls itself out into baguette shape.  
Demonstrates exceptional oven spring under steam.
Yields a lovely open crumb.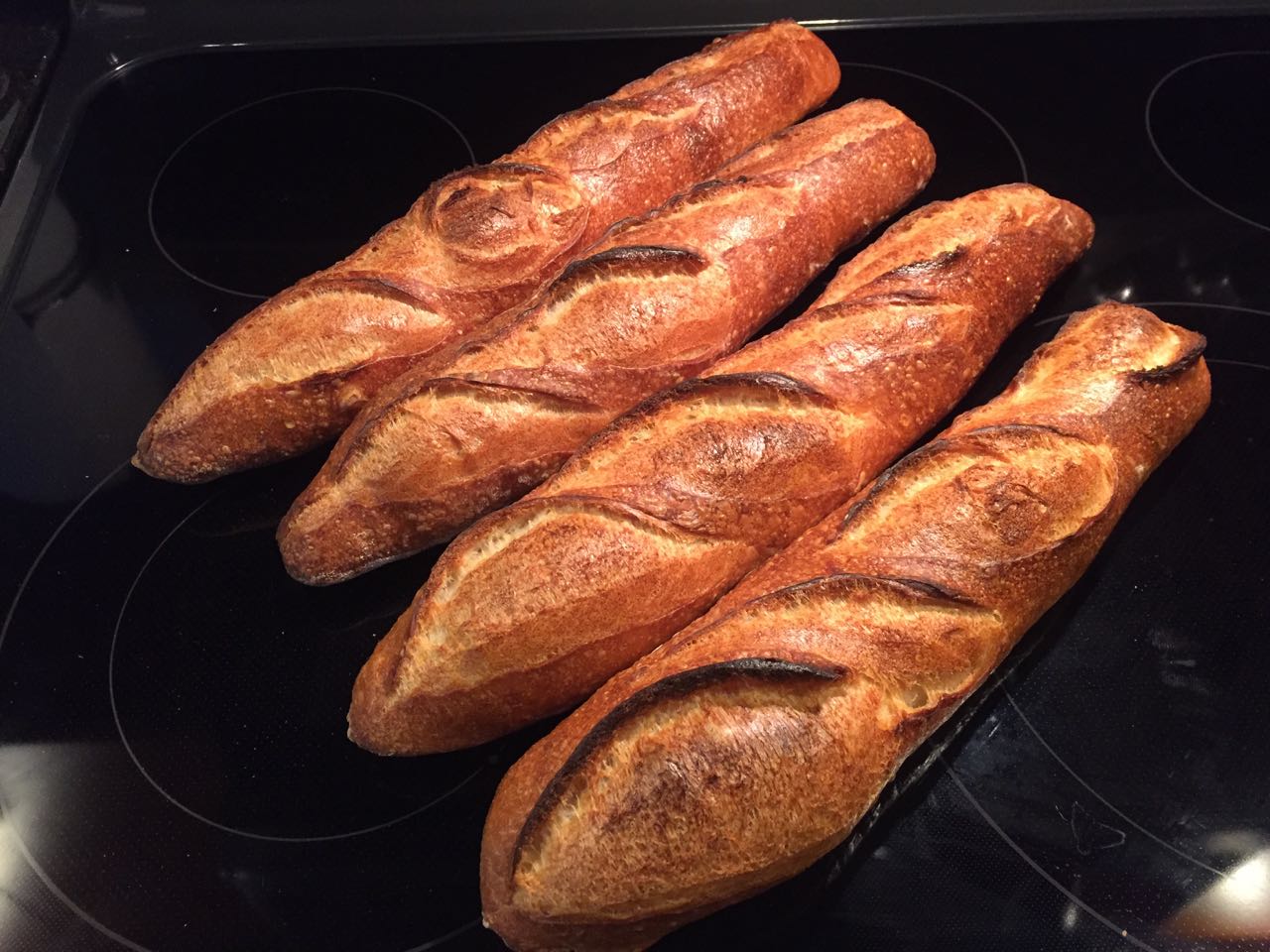 Should you decide to tackle this dough by hand mixing, be aware that after bassinage the additional water will be a bit of a challenge to incorporate. Adding partial amounts of the bassinage water between incorporation will help some.  So will giving the dough a 5 minute rest before the a final pinch and fold in the bowl and the beginning of the French Folds.  The dough will come out of the mixing bowl as a pile of wet completely disorganized goop.  Much caution advised here!, but wiithin the first ~20 French Folds the dough will begin to organize and take form.  From there on out will behave quite nicely.
If you do Letter Folds on the workbench, wet the area that the dough will be on to prevent it sticking to the surface.
There's ample write-up on TFL about the development of this version of the formula going back to 2009 and the collaboration between dmsnyder and janedo.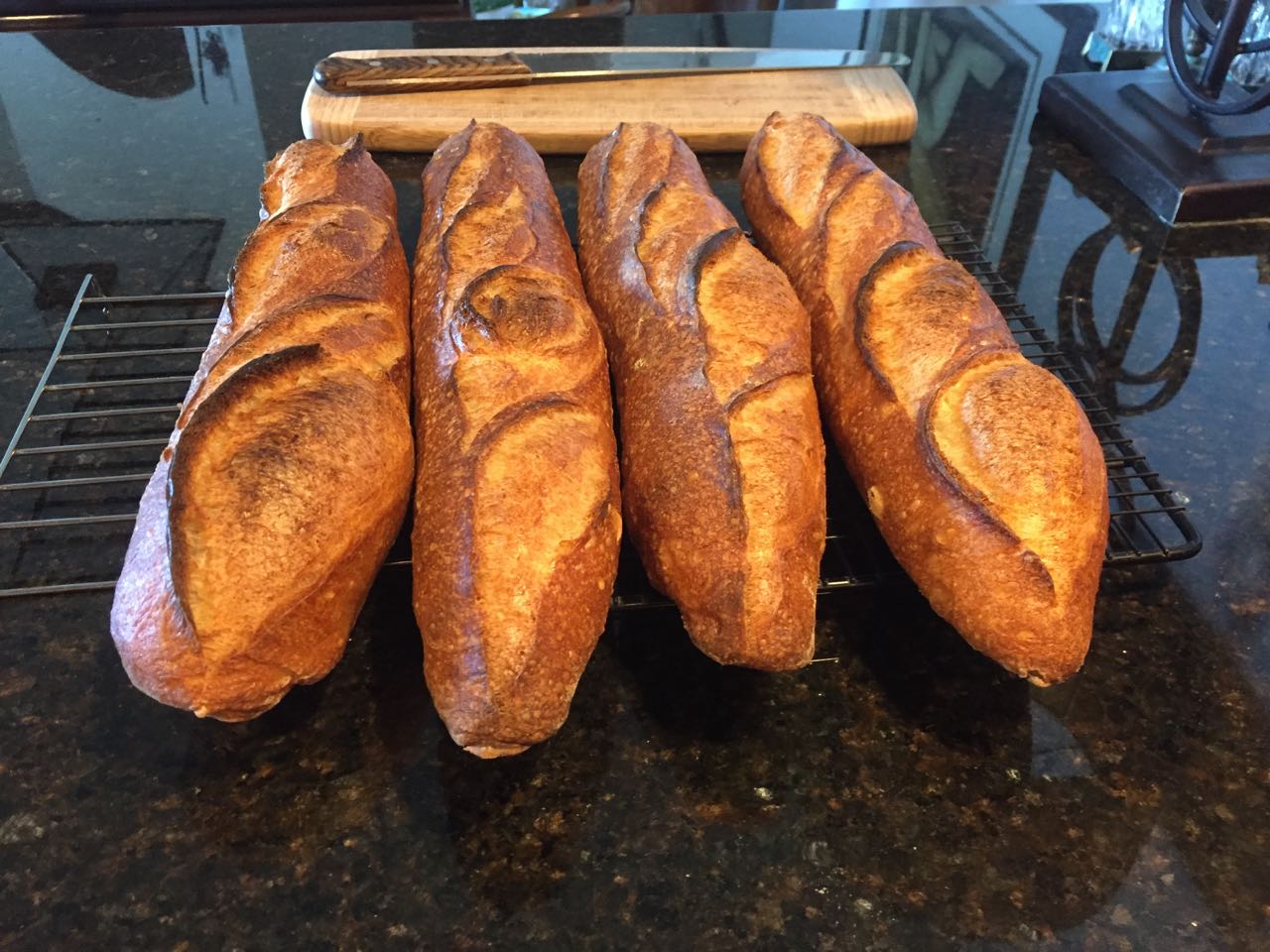 If I was able to pique your interest in trying out this dough, you will be rewarded with a refreshingly light and delicious high hydration, open crumb, crisp crust bread that blooms beautifully in the oven.  And at the same time, developing your high hydration dough handling, and perhaps hand mixing skills.  And for each baguette, you will have multiple scoring opportunities.
You will likely not be disappointed, and the experience will be richly rewarding!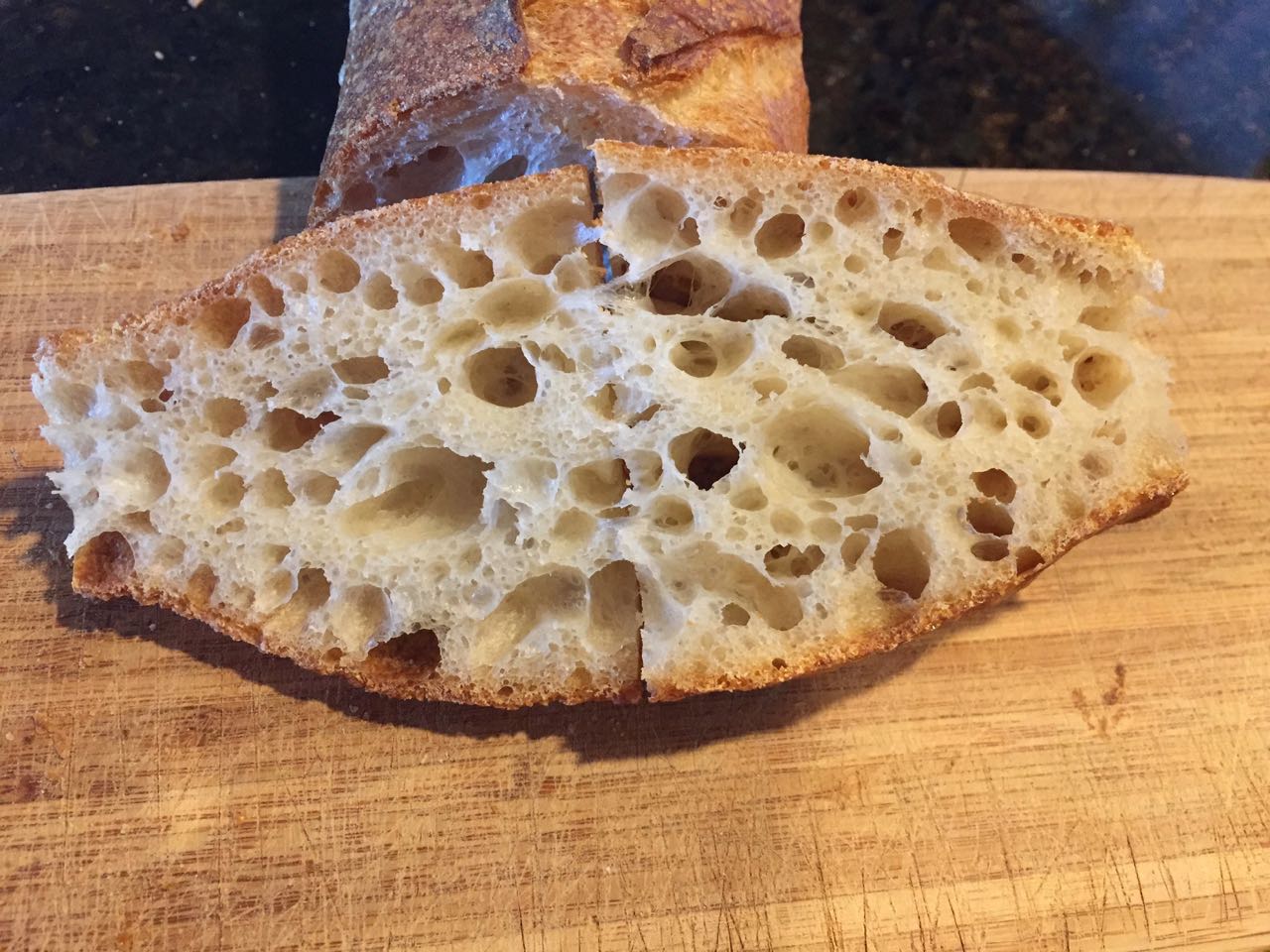 End note: if baguettes are not your thing, or you feel it is beyond you right now, the same dough can be formed into batards or boules or bunny rabbits.  What ever suits you.
Bouabsa Baguette
 
 
 
 
 
 
 
dmsnyder, janedo
 
 
 
 
 
 
 
 
Total Dough Weight (g)
 
1000
 
 
 
 
 
 
 
Total Formula
 
 
 
 
 
 
Ingredients
%
Grams
 
 
 
 
 
 
White Flour
100.00%
564.5
 
 
 
 
 
 
Water
75.00%
359.8
 
 
 
 
 
 
Water  2nd bassinage
 
63.5
 
 
 
 
 
 
Salt
2.00%
11.3
 
 
 
 
 
 
IDY
0.16%
0.9
 
 
 
 
 
 
Totals
177.16%
1000
 
 
 
 
 
 
 
 
 
 
 
 
 
 
Mix IDY into water, then flour.  Pinch and fold.  Autolyse 30 min.
 
 
 
 
 
Add salt.  Add bassinage a portion at a time, pinching and squeezing dough to incorporate
 
 
Affter bassinage, let dough rest covered for 5 min.  Then final mix and dump onto workbench.
 
300 French Folds.  150 FFs, 5 min. rest coverd, 150 FFs.
 
 
 
 
 
Into oiled covered container.  Letter Folds at 20, 40 & 60 min.  Retard for a total time of ~20 hrs..
At some point a few hrs in, flour workbench well then divide, pre-shape and shape dough into baguettes.
Dough should be scaled to approx. 330 grams each.
 
 
 
 
 
 
Onto well floured couche, cover and bakc to retard.
 
 
 
 
 
 
Preheat oven to 500dF for ~ 1 hr.
 
 
 
 
 
 
 
At bake time, remove baguettes, move onto baking peel and score.
 
 
 
Load into 480dF oven to bake, and steam well for 13 min.
 
 
 
 
 
Release steam and rotate baguettes in oven.  Bake another 10-13 min.
 
 
 
Vent oven, now off for 2 min.  Then remove baguettes to cooling rack.
 
 
 
Progression from goop to ooh-la-la during French Folds
1. Just out of the mixing bowl.  A pile of disorganized goop.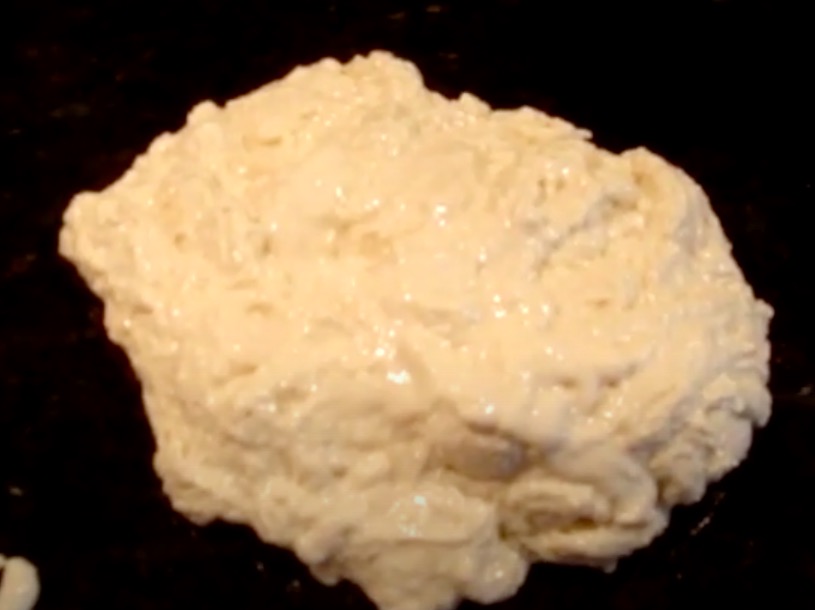 2. The first ~10 French Folds will look like this.  Drawing the mass up.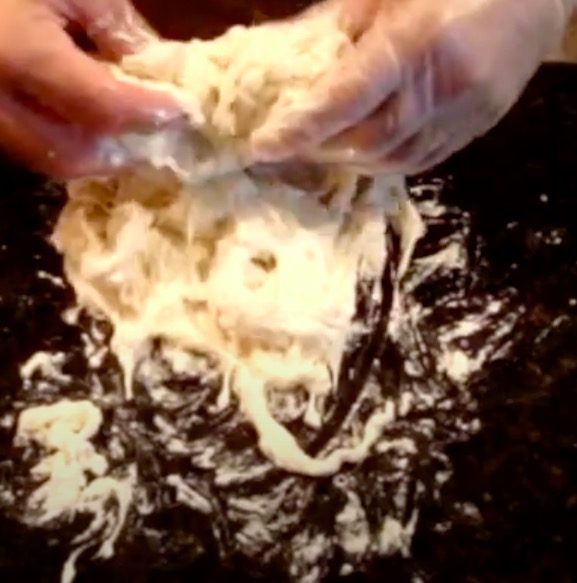 3. Preparing to flop it over on itself.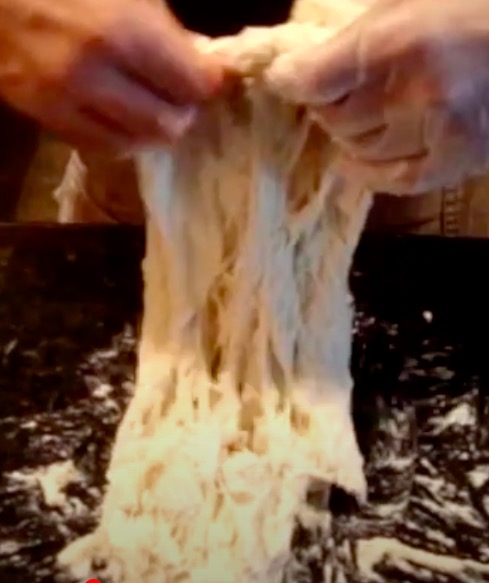 4.  The mass after ~20 FFs.  Organization is already happening.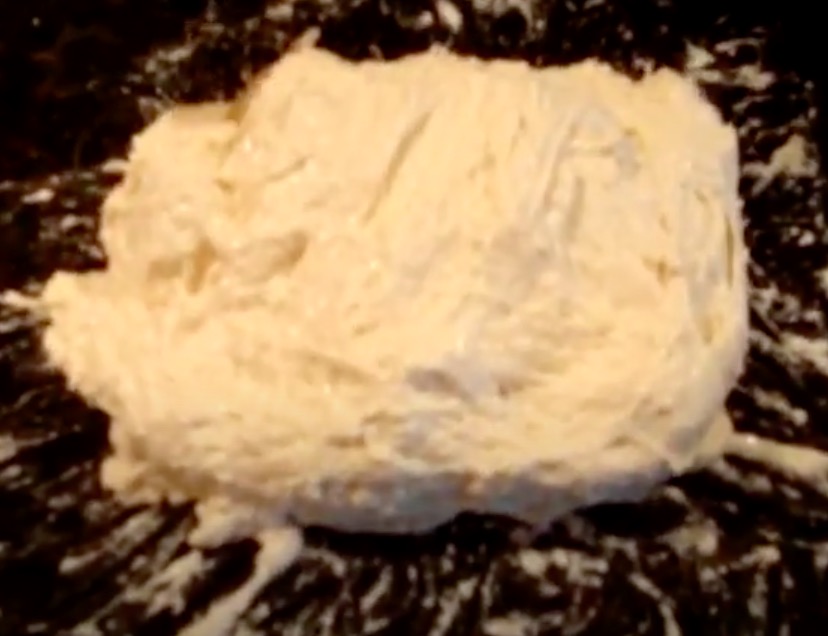 5. After close to 300 FFs.  We now have something that looks like, and will act like, dough.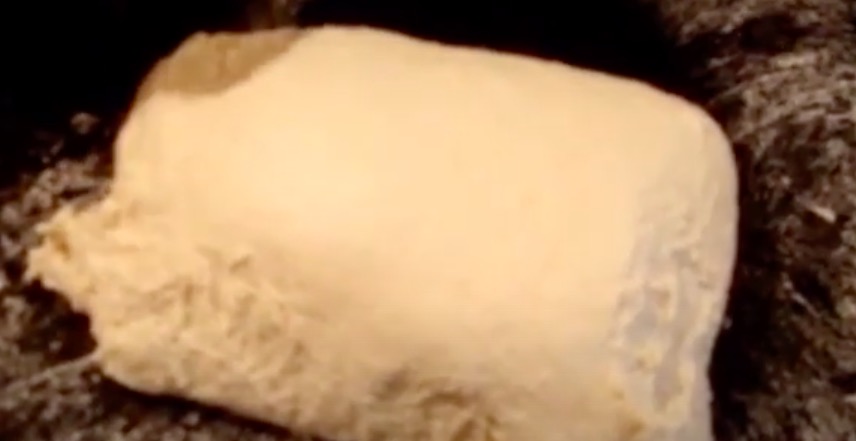 6.  After just 20 minutes of bulk rise, the first of 3 Letter Folds.  the extensibility of this dough is amazing.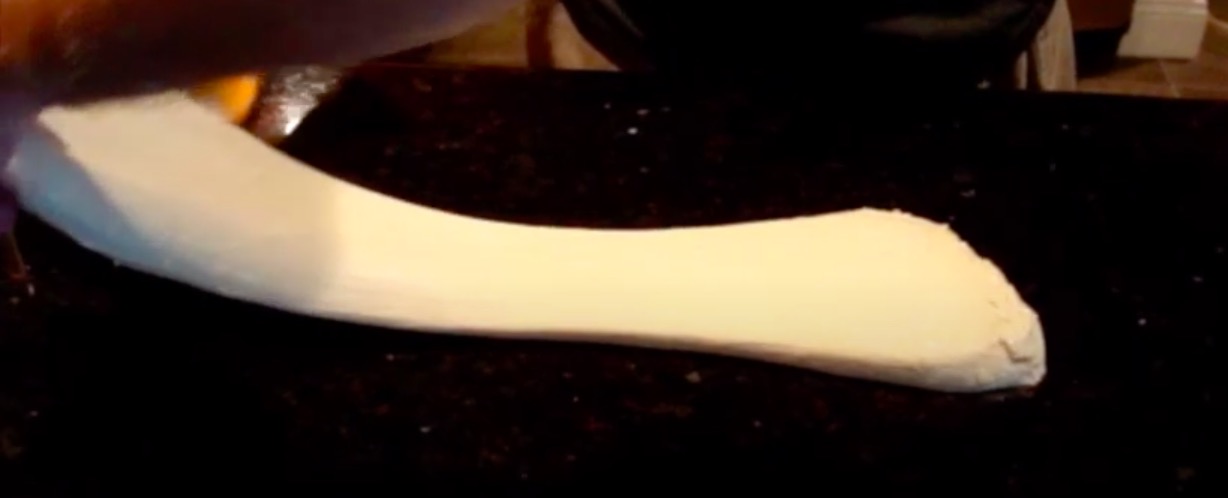 350g x 4 baguettes/long batards