September 24, 2021 - 9:20am
Tips for 100% whole wheat sourdough bread
 Hi everyone, new baker here.
Due to an unfortunate injury that left me home for a while, i decided to take up bread baking a few weeks ago, and I must say that I'm hooked. Currently, I mostly rely on Reinhart's whole grain breads book, which is great. I was able to bake some nice loaves (In my opinion, at least) without much fuss.

In order to make things a little bit more interesting, I now wish to learn how to bake 100% whole wheat sourdough breads. I'm now using Reinhart's whole wheat hearth bread recipe as a reference, only without any commercial yeast, which is apparently a little bit more challenging, as my first attempt resulted in a pancake. In my second attempt, I refrigerated the dough once placing it in the basket for about 16 hours, as I saw suggested in several places, and it did provide a very nice oven spring, but the resulting texture was somewhat more dense than the pancake version (which was proofed in room temp only).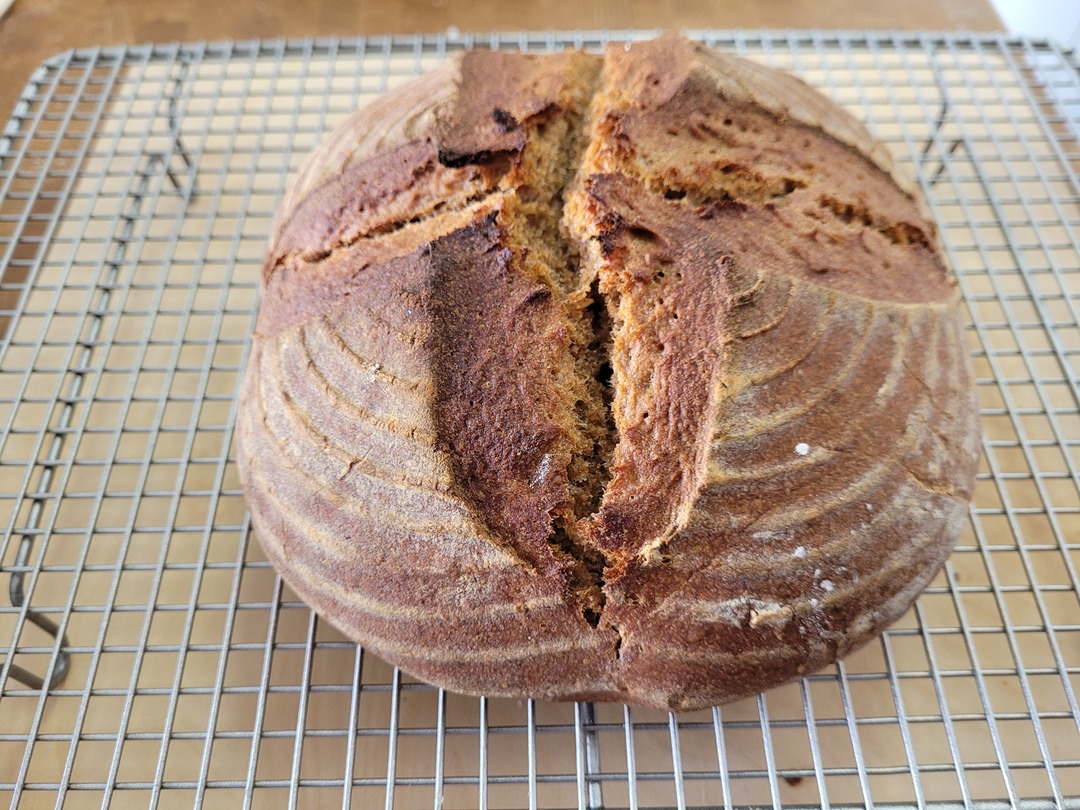 As you can see, I might have went a little overboard with the scoring.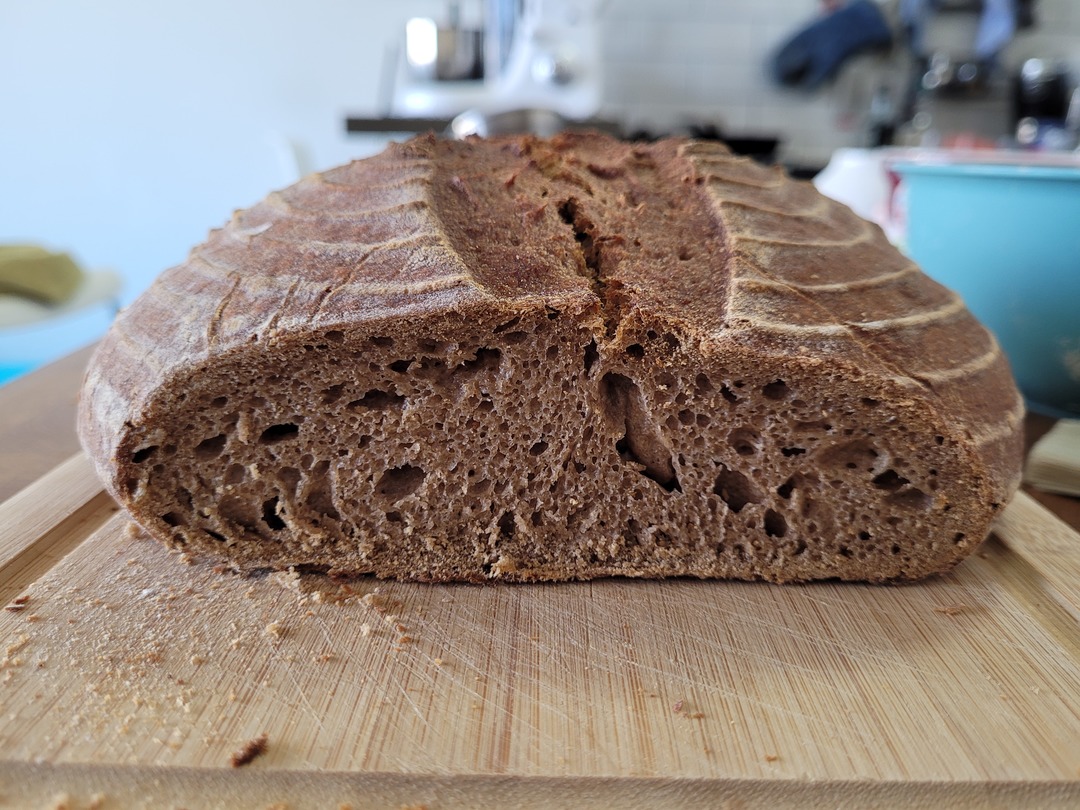 I'd love to get tips for obtaining a less dense texture.
FIY, using the starter method from Reinhart's book.