February 25, 2021 - 5:40am
Loaf cracking outside of the score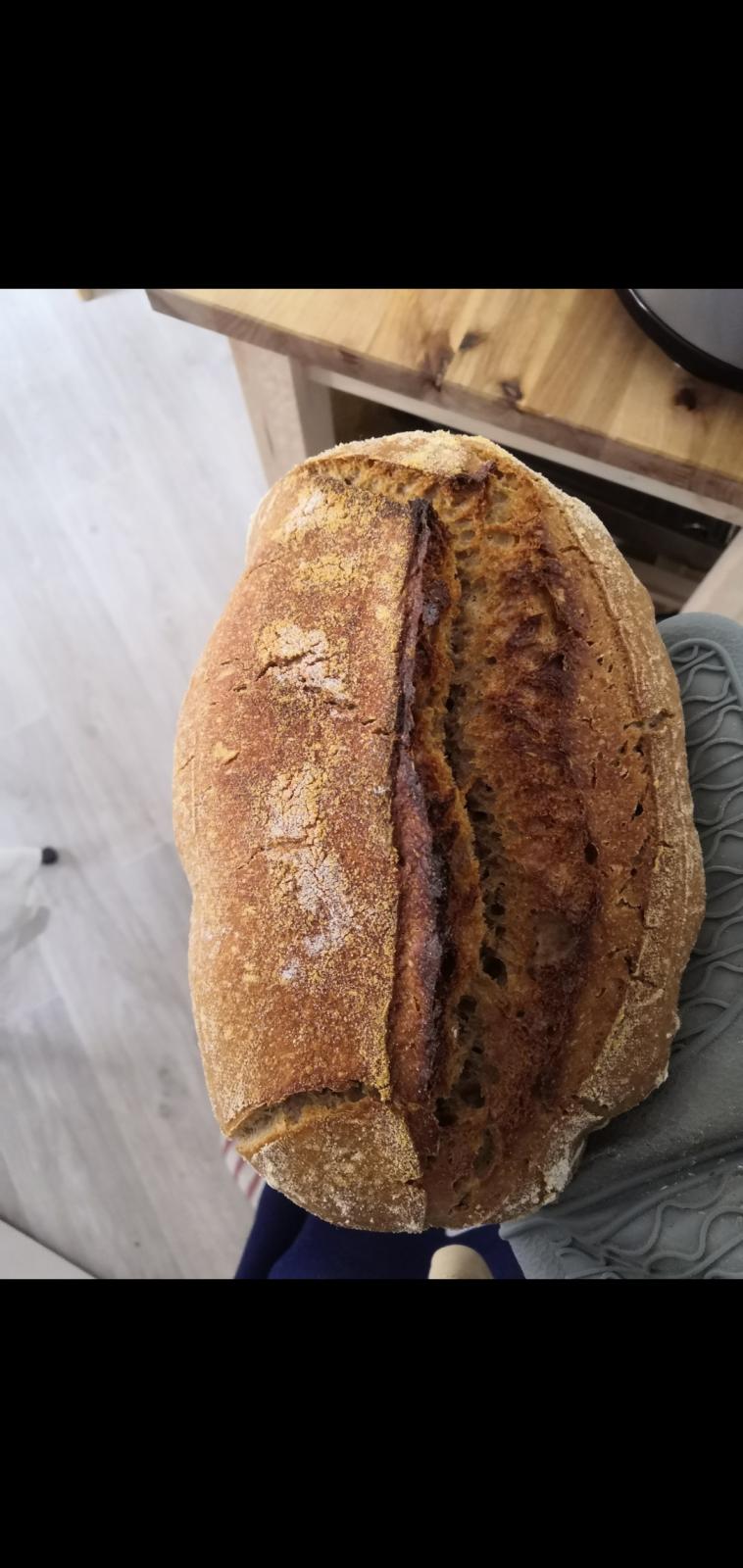 Hi!
I'm fairly new to sourdough and just bought an oval banneton. 
I've baked great loaves but it seems that most time they crack a bit outside of the score which I feel Ike is preventing a greater rise. Here's a picture of my last 50-50 while wheat sourdough following the perfect loaf recipe.
What do you think this is due to?