September 30, 2019 - 8:13am
Whole Grain & Sourdough, a match made in heaven!
God Bless Virginia Beach Barry, aka Barryvabeach! Barry is a sold out whole wheat, home milled baker. Lately, I've been influenced by him to go back to basics and give 100% home milled whole grain bread a try. It has been years since a bread of that nature came out of my oven.
I expected the bread to taste "healthy". What I didn't anticipate was how mind blowingly great it could taste! The slice was sweet with a slight tangy taste. Sourdough and Hard Red Wheat are meant to go together. As I chewed the sliced, it became increasingly creamy in my mouth.  Toasted or just plain buttered, it is really phenomenal.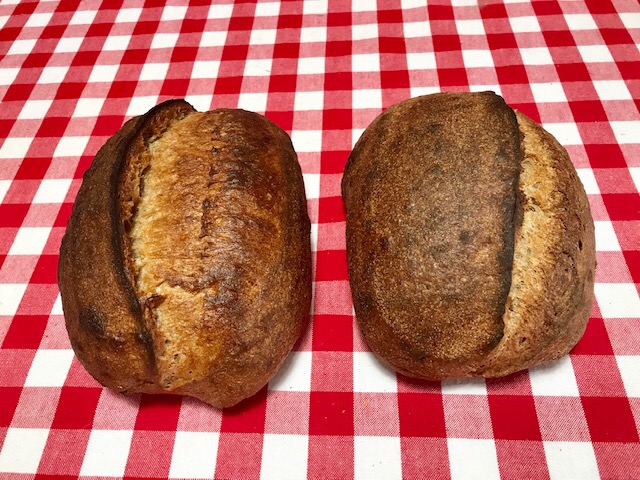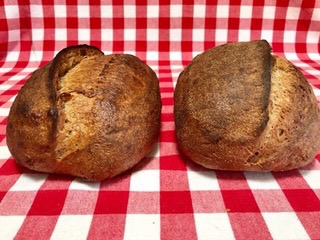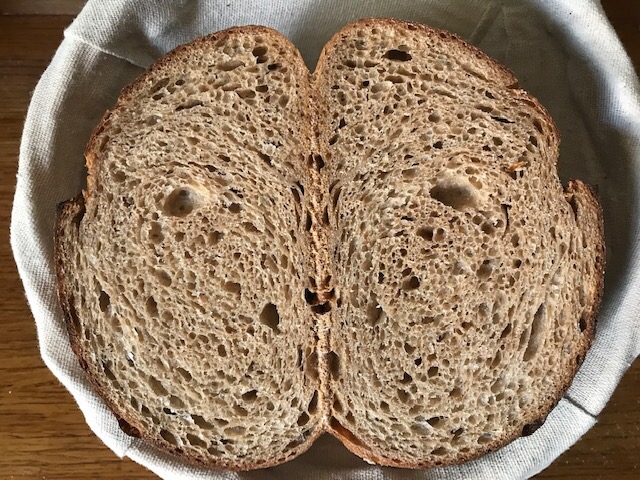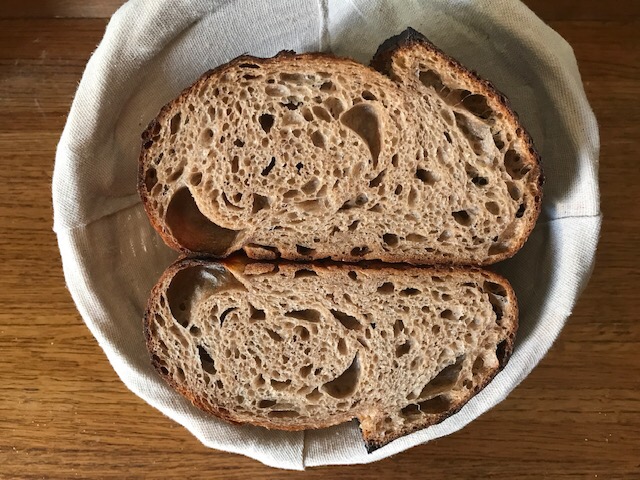 Isn't amazing how 3 ingredients; flour, water, & salt can produce such an endless variety of gastric treats that bless and warm our souls? I can hardly wait for lunch...
Thanks Barry, for bringing me back to my roots.
Danny