Ciabatta coming out dense and gummy- diagnosis needed as to why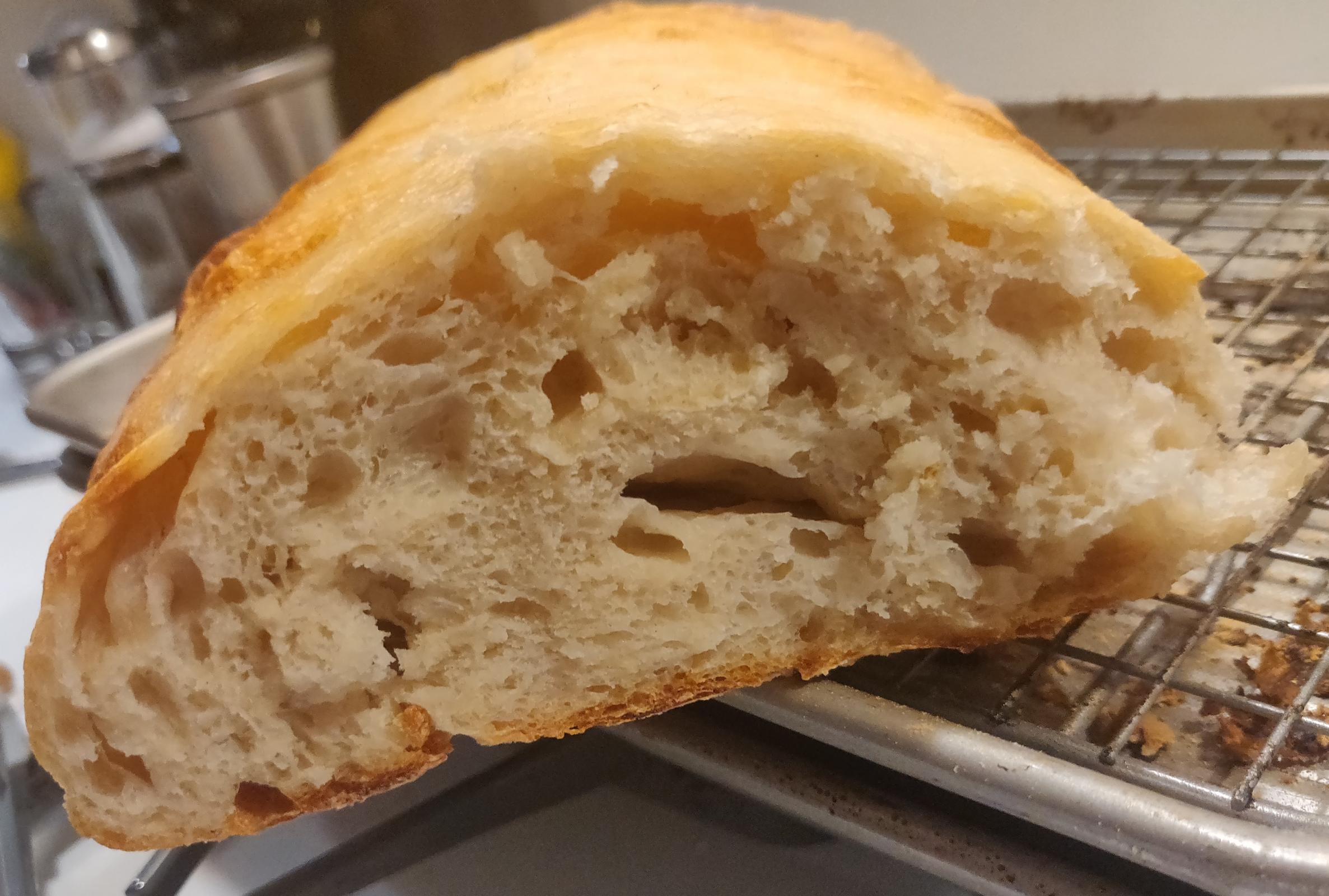 Can anyone help me diagnose what I am doing wrong? I have been continually trying to make ciabatta with poor results, the crumb comes out dense and gummy each time. For my most recent effort I really tried to plan it out ahead of time, using the following info i developed as a guide:
http://www.thefreshloaf.com/node/64843/trying-recreate-sperlonga-whole-foods-home#comment-463733

i went a little astray from my recipe, using 100g hi gluten flour and adding a little extra water because the dough wouldnt clear the bowl.
As it baked, i thought it was working well, the oven spring seemed impressive. The first slice off the edge seemed good, with decent crumb, but in the loaf center it was still gummy and dense, not ciabatta like at all!

Can anyone suggest what i should do differently?