Why is my home-milled bread falling?
Last week, I bought a home milling machine (it's a WonderMill). I bought Hard Red Wheat, and ground it per instructions. I followed a recipe that was provided by the bake shop where I bought the mill & wheat, and it wasn't any different from my regular bread recipe, EXCEPT for three things:
Added Gluten
Added Lecithin
Sweetener is honey, not table sugar.
The bread is delicious, but so far, in the two bakings (five loaves total) ALL the bread has fallen. Here's the before and after baking pictures: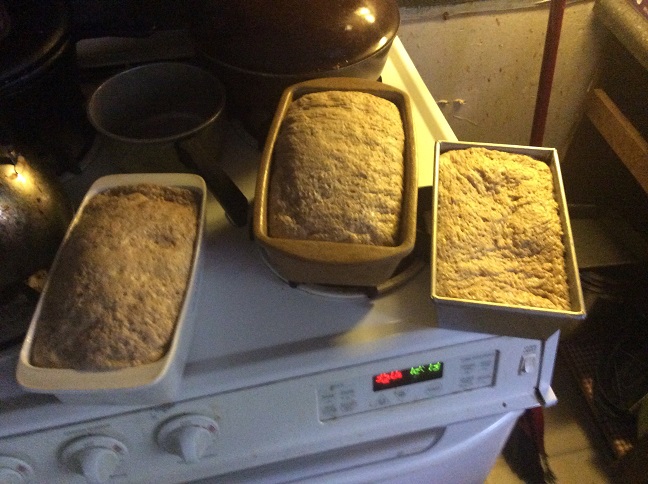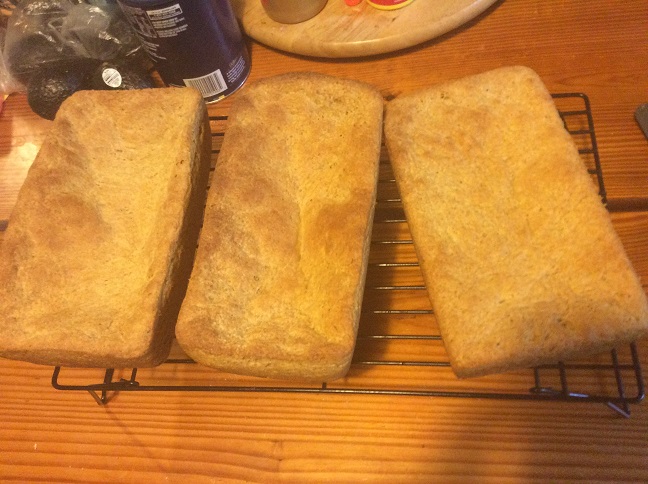 In the top picture, taken immediately before I put the loaves in the oven, the loaf on the right had JUST collapsed as I watched it. The others were still nice and puffy, but when they were baked, they had fallen hard. The loaf on the right, which fell as I watched, looked the least damaged after baking.
I'm a bit frustrated, because I figured if I start with wheat, and mill it myself, I ought to get perfection, right? Well, it does TASTE great, but it looks pitiful.
What might be going wrong?