October 27, 2013 - 3:24pm
Saturday Night 6 P's SD Focaccia Romana Pizza
For this pizza crust the girls wanted to go back to our Focaccia Romana  crust that has garlic rosemary and sun dried tomato.  I said OK but didn't tell them that the dough would be SD instead of their favorite poolish one.
We had pinched 40 g of fully ripe 100% multi-grain levain from last Friday's bake and then fed it 40 g each of AP and water making this the 5th feeding for this levain.  We let it sit on the counter for 2 hours and it easily doubled.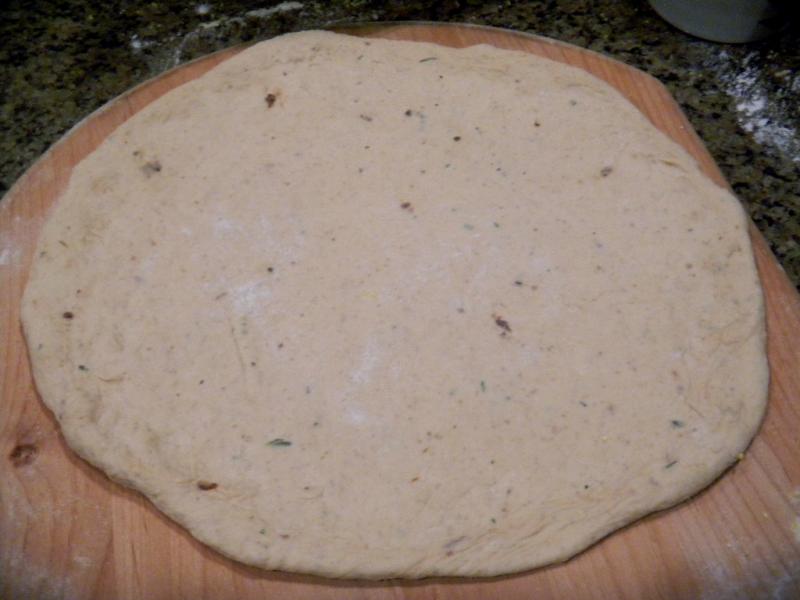 We autolysed the AP dough flour and water for 1 hour, then mixed the levain and salt in  to make a shaggy dough.  After two sets of slap and folds, 5 minutes and 3 minutes, the dough had developed plenty of gluten strength.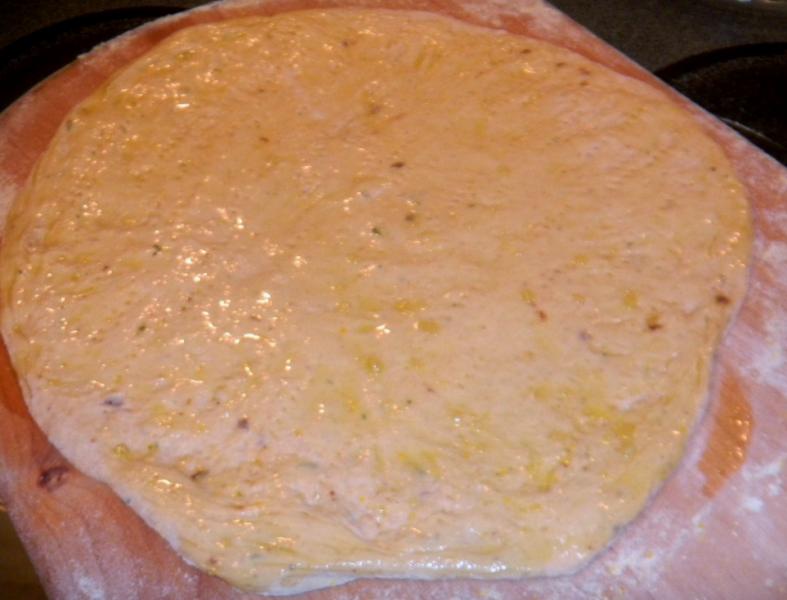 We then did 3 sets of S&F's on 10 minute intervals and incorporated the garlic, rosemary and sun dried tomato in the first pass.  15 minutes after the last S&F we immediately retarded the dough for 48 hours.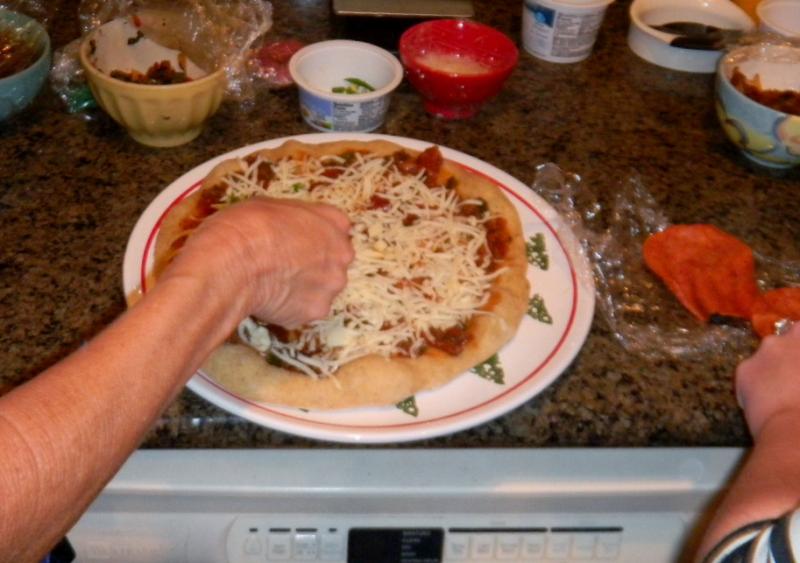 We let the dough warm up on the counter for 2 1/4 hours before stretching and rolling it out to a fairly decent round shape.  We brushed the crust with Mojo de Aho, docked it with a fork and then par baked it for 3 minutes on a stone with a stone above at 550 F.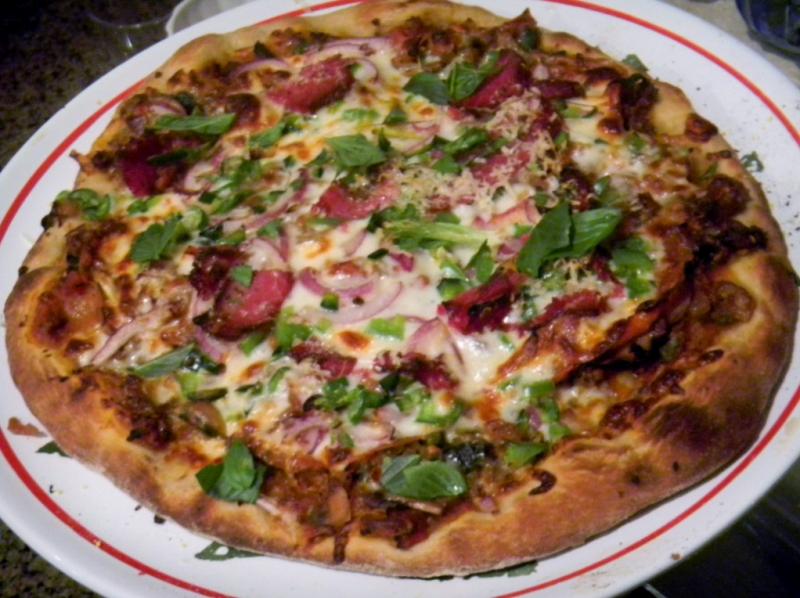 Then the pizza white topped with, home made spicy sauce 5 kinds of peppers; (Serrano, Poblano, green, jalapeno and red), homemade pastrami and pepperoni to go along with; home made Italian very hot sausage (chucked habaneros in that), caramelized onions and mushrooms, green and red onions, steamed green squash and broccoli and 4 cheeses (mozzarella, Monterey jack, pecorino and parmesan).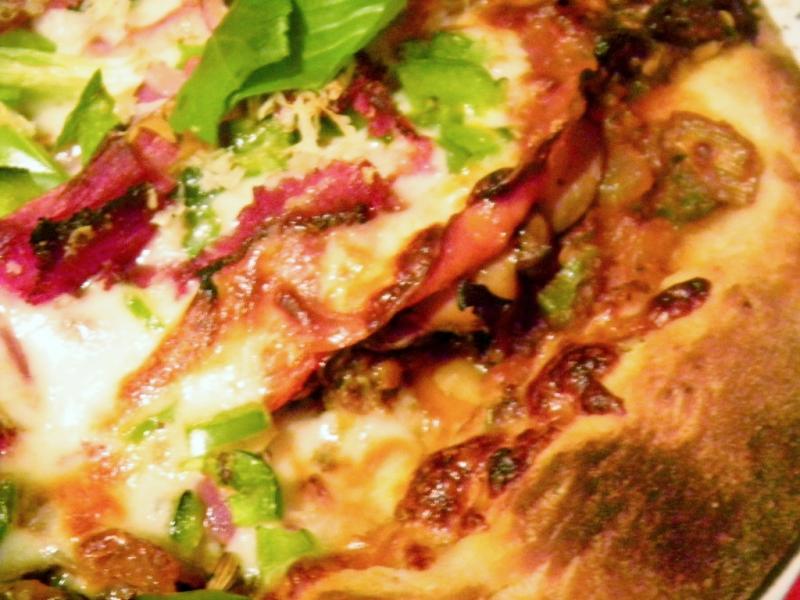 The girls also put on some of the onion, sun dried tomato bruschetta with the regular sauce.  I tried and piece of their pizza and like this combination.  The salty, smoky  pastrami was a the killer topping for me.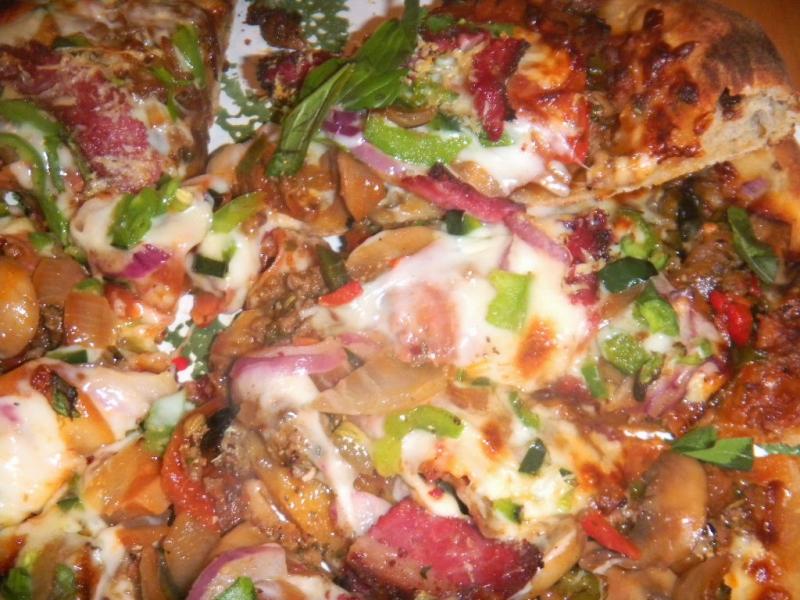 The crust was super thin and it baked up very crisp - just the way we like it.  The girls didn't complain that the crust was SD this time either - proving there is a God.   It is still their 2nd favorite crust after the exact same recipe except using a 12 hour poolish for the leaven instead of SD.  I like both equally well.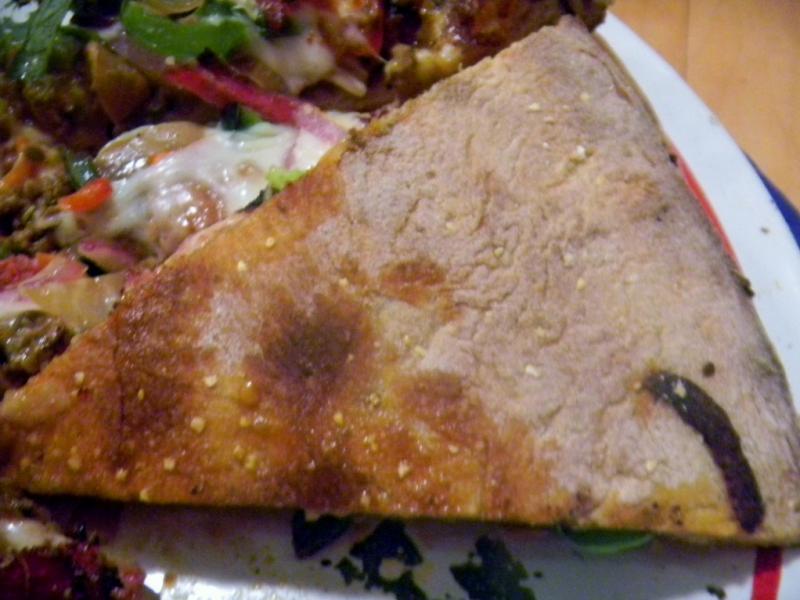 Today's lunch was Friday's w bread bakes, one topped with the left over sausage and pizza sauce and grated 2 P cheeses and fresh basil the other the left over caramelized onions and peppers mixed with the sun dried tomato and onion bruschetta – with the standard veggies and fruits.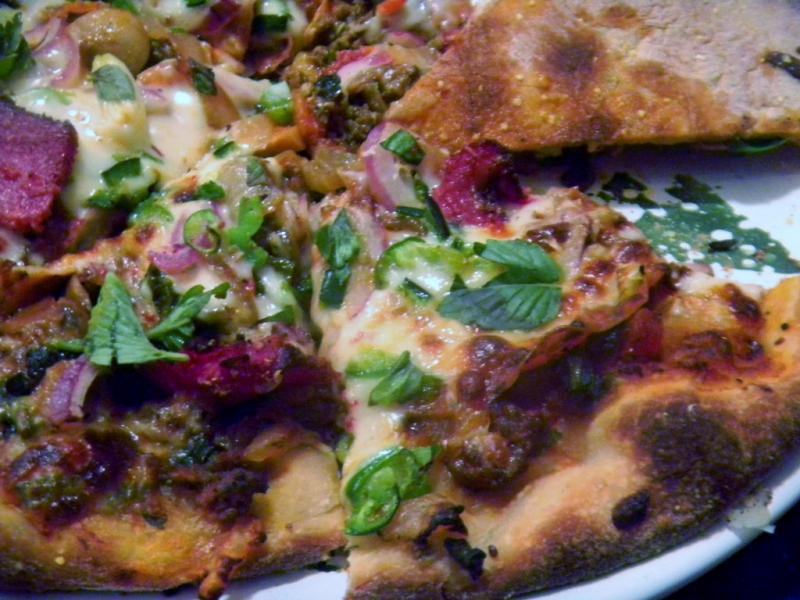 Formula
120 g of 100% hydration levain – 33% whole multi-grain
358 g of AP flour
253 g of water
10 g of honey
10 g of VWG
751 g  Total weight
 Overall hydration is 74.26%.  The dough also had 1 tsp each of minced garlic, rosemary and sun dried tomato.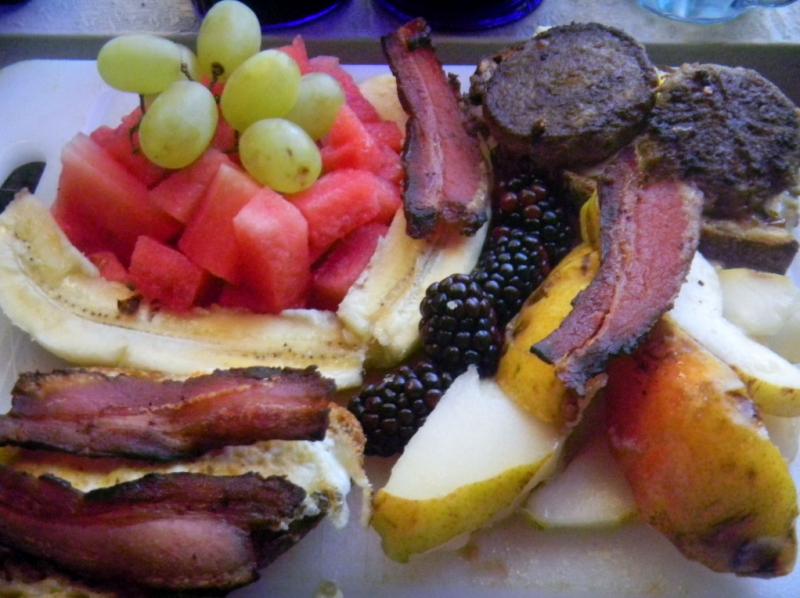 Today's breakfast and lunchmade with Friday's bread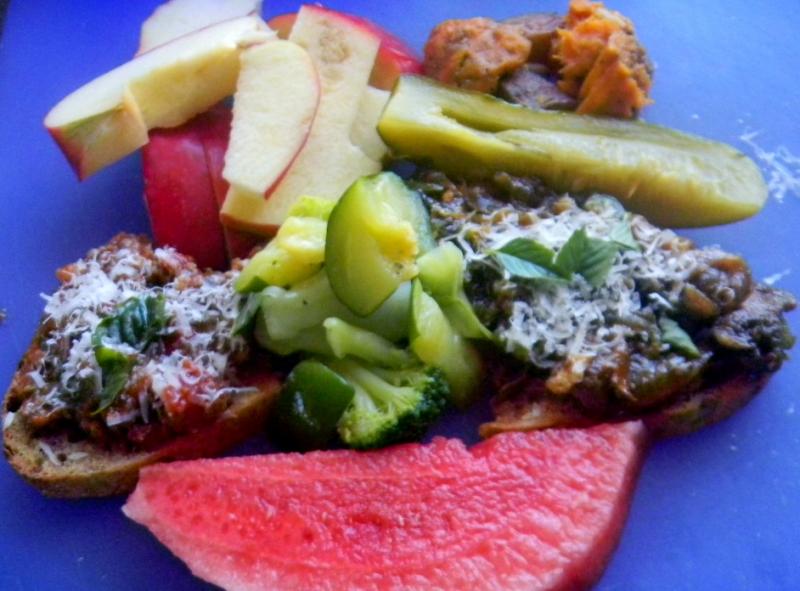 and tomorrow's sirloin pastrami smoke after 24 hours of dying in the fridge after curing.