Sweetbird's Apple, Buckwheat with Groats, Insanely Modified, Makes for a Fine Toast or Lunch
Today we had a wonderful breakfast and lunch thanks to sweetbird's fine bread that had pistachios and soba noodles added to it by a 'butcher' or as Varda says a 'postmodernist'.  When toasted, this bread, like most, takes on a new life that is hearty and modern too.
As a classic smoked salmon, grilled chicken, tomato and basil feta cheese, lettuce and mushroom masterpiece - rarely attempted by the most professional sandwich artisan, this bread comes into its own saying 'You Know I Ain't No Slimy White Slice Sweetbird'
The original blog is here aand where you find the link to sweetbird's fine recipe on her blog :
http://www.thefreshloaf.com/node/28081/dabrownman-butchers-sweetbird%E2%80%99s-lovely-buckwheat-apple-and-apple-cider-buckwheat-groat-br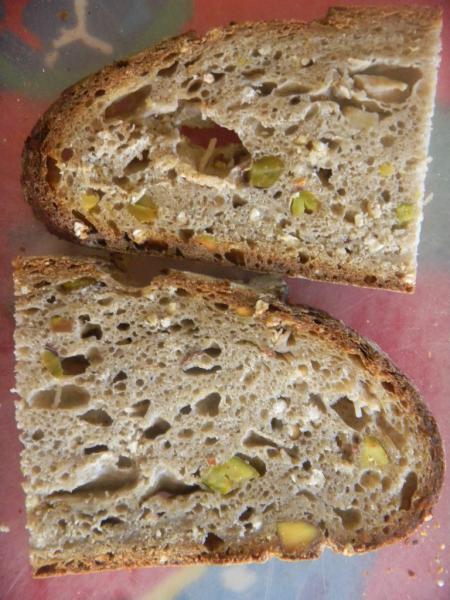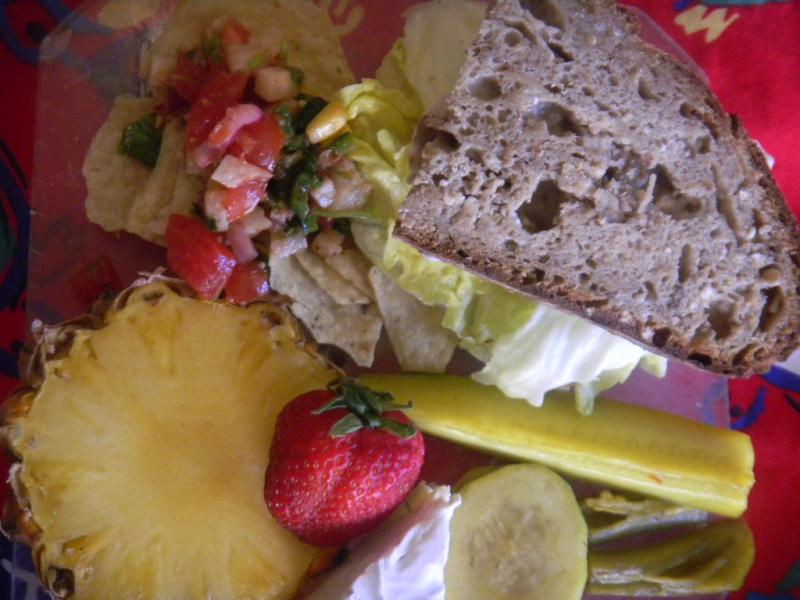 With some fresh pineapple, strawberry, bread and butter, kosher dill and Serrano pickles, a slice of brie and some corn chips with jicama and corn salsa - this lunch is terrific on any spring day that nears 100 F in the shade.