ITJB - Round 2 - Week 6 - Vienna Bread (pg. 89) 6/2/12 - 6/9/12
We 3 sisters, couldn't wait any longer to get this posted.  This week Vienna Bread! Never had it before, but will again, and again. This bread is AMAZING.  The ease of the recipe could make this bread every baker's Daily Bread.  Wonderful texture. The dough is light and easy to handle.  We are all convinced that the diastatic malt is the wonder ingredient.  Below are our pictures and some comments.  Again, Thank you Kendra for the great choices you made in this semesters schedule!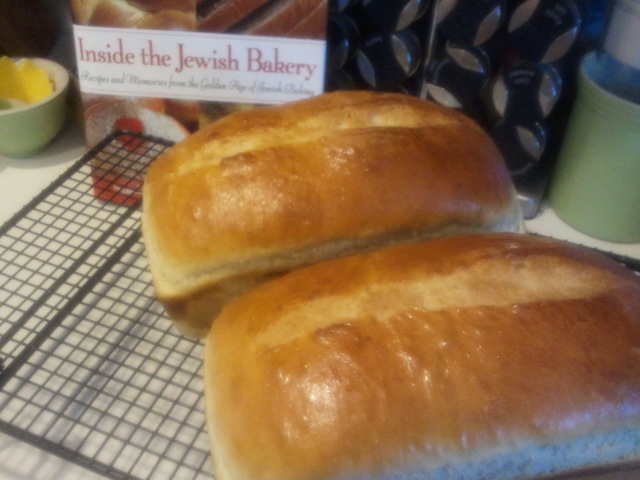 Helen, gmabaking2, finished her loaves first and they look as amazing as they taste.  She also sent a picture to me a few minutes later, and one loaf had disappeared when her daughter, and grandchildren came by. It goes that fast!  
I baked mine in two different manners, since I was curious about baking bread in my clay romertoff... so you will see a definite different look of the crust and  textures here.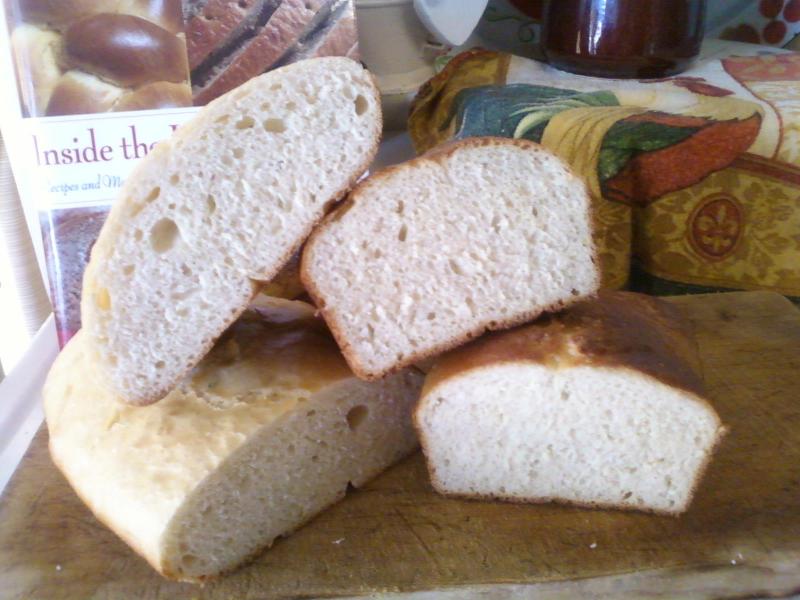 I baked them with the lid on the romertoff...  Even now, a few days old, this bread is moist and very good. 
Now, here are Barb's, gmabaking, loaves, she put dried apples and fruits into hers... they sound and look amazing!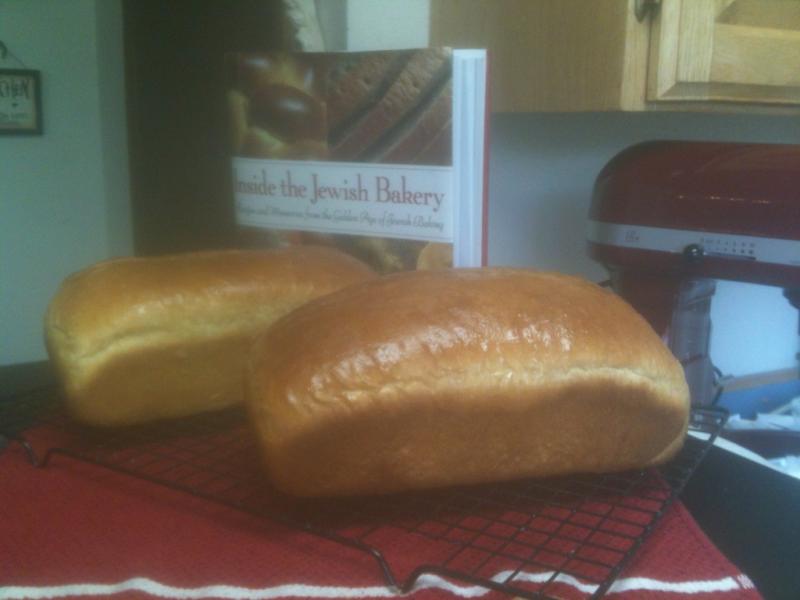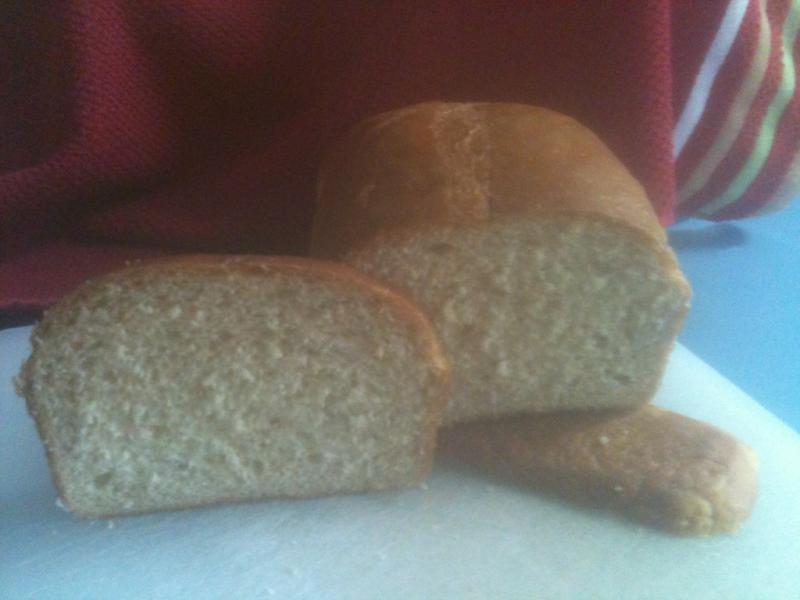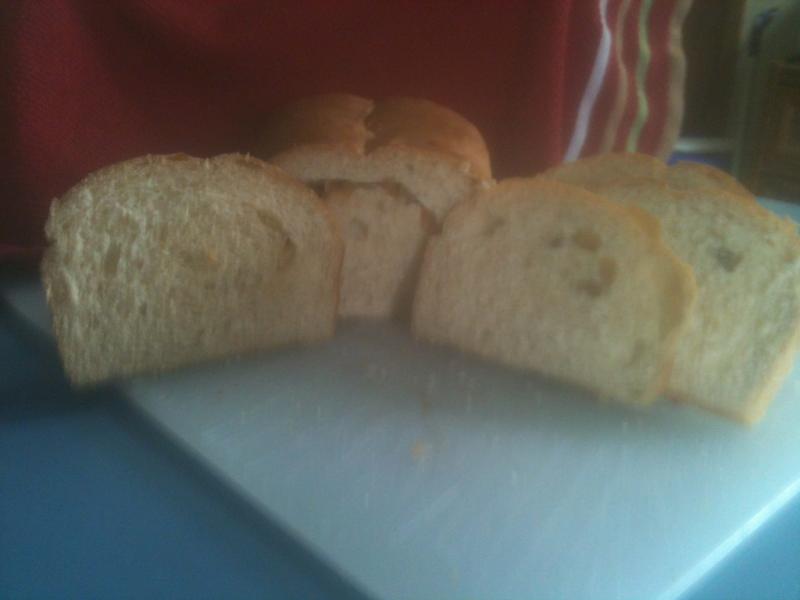 She said in her text to me that you could not see the fruits, but if you look closely you can see them.  Her husband, the official bread taster, pronounced this bread very, very, good. All of our families and friends agree... This will become my standard sandwich bread.  We all commented while texting and chatting and enjoying our sisterly day of baking that this dough would also make great rolls.  It makes great toast too... Did I mention that it is amazing? Love it!   Again, we are enjoying spending our baking day together and reminiscing about breads and rolls gone by ;-)... See you all here next week for Sandwich Cookies... HAPPY BAKING!