February 3, 2012 - 10:41am
Brachflachen Mehrere Vollkombrot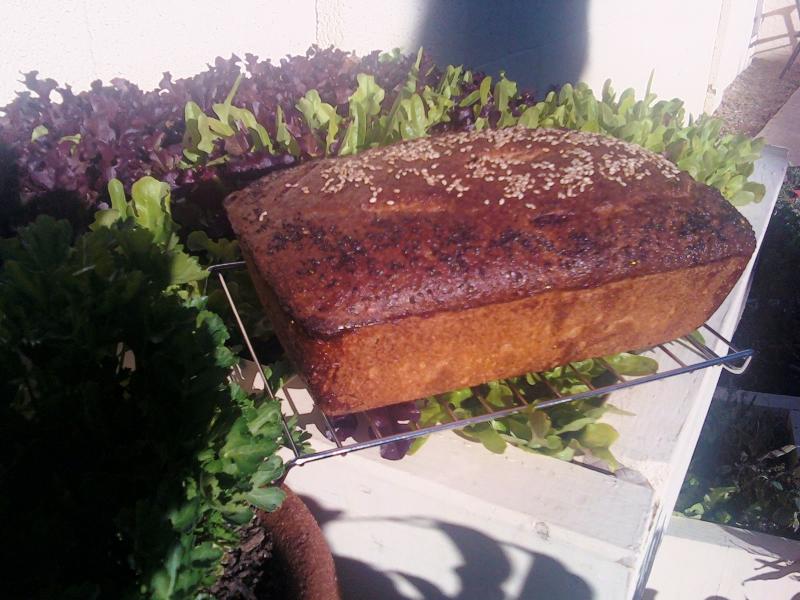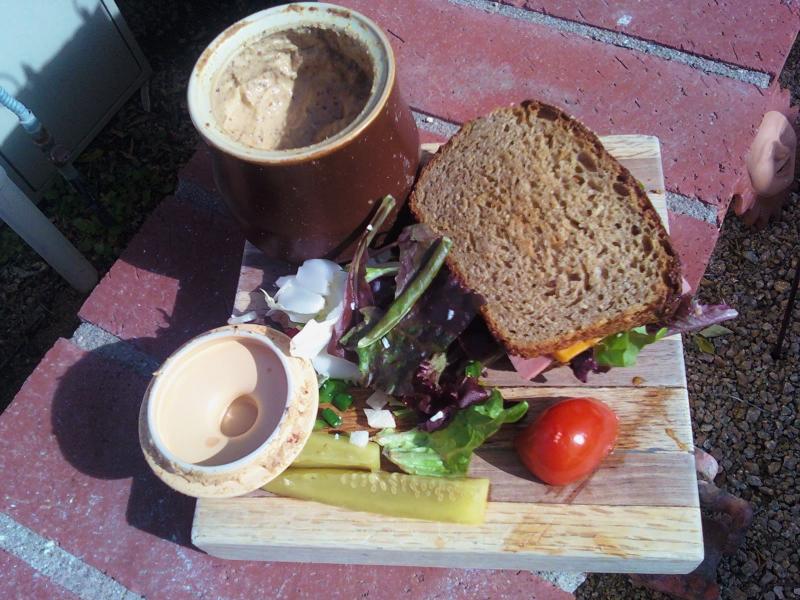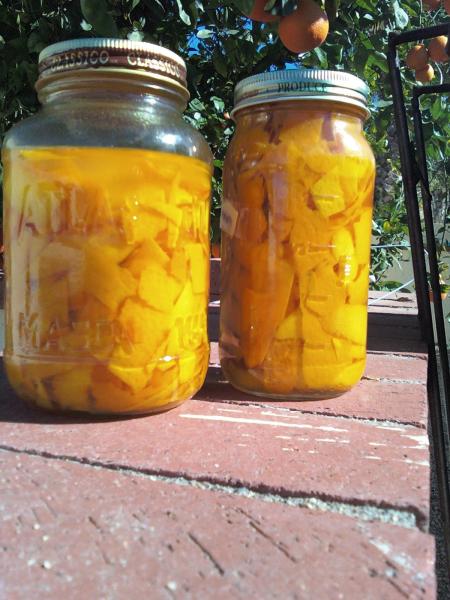 Before TFL came into my world, I had a multi grain, seeded, SD challah that I baked every week for my daily sandwich loaf. I called it my made up name Brachflachen Mehrere Vollkombrot. It was the standard; mix about 20 ingredients, kneed for 10 minutes let rise, punch down, let rise in the loaf pan, egg wash, slash and bake a 350 until 205 F. It took about 8 hours from start to finish - and I thought that was slow bread!! After finding out the slow bread was really 3 days - not 8 hours, I converted my old recipe to make it take nearly forever to make - instead of just a really long time :-) Now it is a 12 hour levain build, long S&F ferment, long retard and long after fridge rise bread. I really like the way it came out. Nice dark crispy, crunchy crust with Nijella and sesame seeds, soft, moist, small holed crumb with subtle SD taste that made great tasting toast too. It is still my favorite sandwich challah loaf .
The second shot of the crub says a lot about me and my foodie nature.  Home made; challah, dijon mustard, pickles, cheese, meat and home grown; lettuce and tomatoes.
The 3rd shot means it is home made Aranchello, Minneochello and Limochello time too !!!!!