This past week Randy came up from Missoula, MT to help us out at the bakery.  It was a very busy week as we had plenty of special orders plus the usual wholesale and farmers' market work to do.  Fortunately we had perfect weather for both farmers' markets and we had lots of happy customers at both of them.  On Saturday we had quite the customer demand as Sharon and I quickly filled the orders and Randy worked his butt off to keep the shelves filled with bread and the display cases stocked with pastries (sound familiar Thomas?).  If you haven't experienced it yet, it's a very gratfiying feeling to have worked your hardest for the week and to have dozens of very pleased customers waiting in line to enjoy the breads and pastries you've produced.
Thanks for the hard work, Randy, and I hope you show off some of the baking skills you've learned at home for your family.
-Mark
http://TheBackHomeBakery.com
PS If you missed Thomas' account of his most recent experience at the bakery, you can see it here.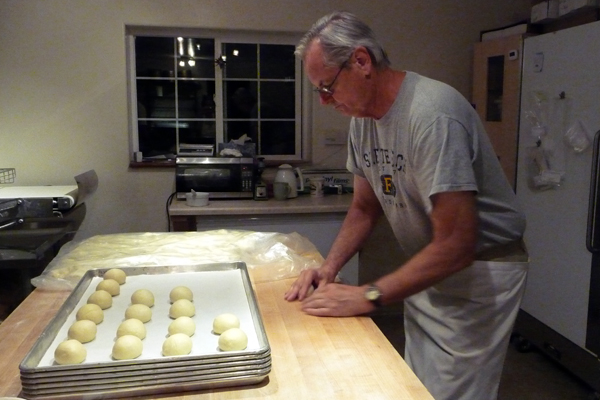 Randy paying his dues the Back Home Bakery way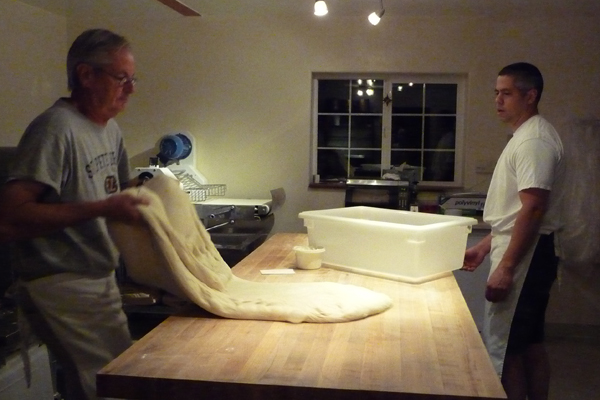 Me watching in wonder as Randy tackles 18 loaves worth of stretch and fold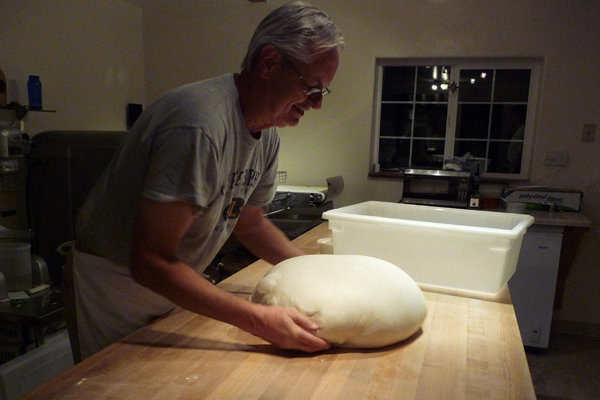 Happy Randy as he boules up 27 pounds of dough after a stretch-and-fold