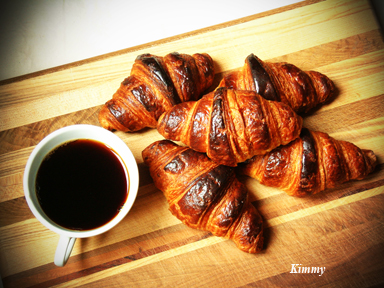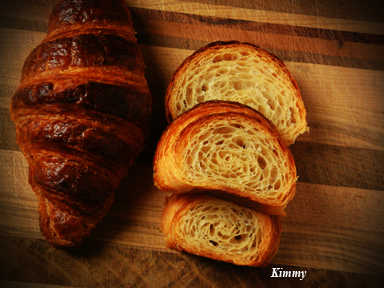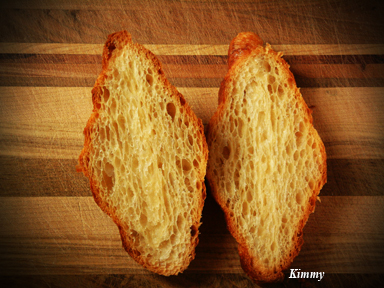 Here are my recent baked croissants. I use SteveB recipe posted by Akiko (Thank you so much Akiko). I have a small kitchen and I have to do folds/rolling on a large white cutting board on top of my sink so I use half of the original recipe for my tiny space. I change a couple's thing:
-I use only milk in my final dough, I also reduce milk hydration in my dough since I use mix of bulk organic AP flour leftover from my cupboard, I cannot tell the exact amount since I go by hand feel.
-I increase the total roll-in butter amount to 125g (for half recipe) because I use ziplock bag to sheet my butter. A tiny amount of butter will stick to the ziplock bag, so I think the overall butter will be less than 125g (for half recipe).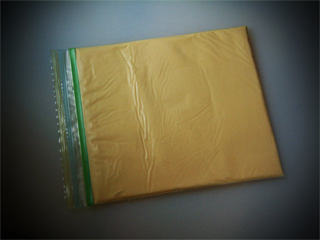 -I roughly hand mix my dough, put the dough into refrigerator for a couples hours before enclosing fat into dough because I'm quite lazy to pull out my mixer and I don't feel like kneading the dough either.
-I add malt in my dough because my organic AP is not malted. I think I should not add malt in my dough since my goal is to produce twice-baked almond croissants, I think my almond croissant turn out a little dark. I use frangipane recipe for the almond cream, I like the recipe here: http://www.epicurious.com/recipes/food/views/Twice-Baked-Almond-Croissants-103999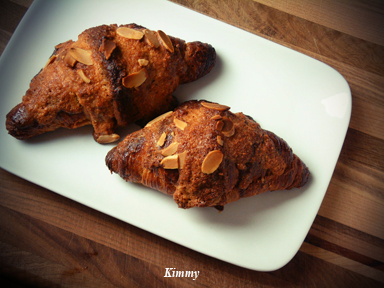 -I baked half croissant the same day I shaped them and I also retarded half of them for the next morning bake. I shaped my croissants very tight. I was shock to see the result varying with different crumb structures. Perhaps my same day shaped and baked croissants needed more time to proof in order to get open crumb, anybody has any idea?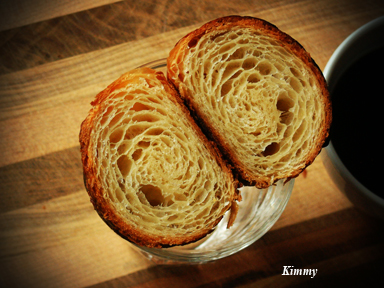 (Shape and bake same day)
-I do all the turns in one day and I take a long rest (3~4 hours) in between the turns. I'm very careful with my dough during the entire process; I don't want them to proof too much during the turns, I think I will get a big air pocket in the my final products.
-I put my rolling pins and cutting board inside the fridge before I even make my croissant dough and keep all the tools inside all the times till I'm done with shaping. I used to live in hot and humid SE Asia country and I use this method to prepare my puff pastry dough.
-I use local European style butter instead of plugra and my friends really like local butter by comparison. I bake two batches of croissants to do the comparisons.
Lastly, TFL has a good discussion about croissants, here here are the links especially Andy post.
English is my third language so if there're any mistakes please bear with me. Thanks
Kimmy