October 16, 2012 - 7:13am
ITJB FR Week 4 Honey Balls pg. 235
Let me start this post with the disclaimer....
I am sure this is NOT what Honey Balls should look like... 
You will be able to tell that we 3 gmas... are not experienced in this Jewish Rosh Hashanah tradition... and have never even seen a Honey Ball in real life!  So, trying to make these was an adventure... I am certain those great bakers of this yearly candy will find our attempt... laughable... with no disrespect to the tradition and the memories held dear... I will for the sake of honesty post my pictures.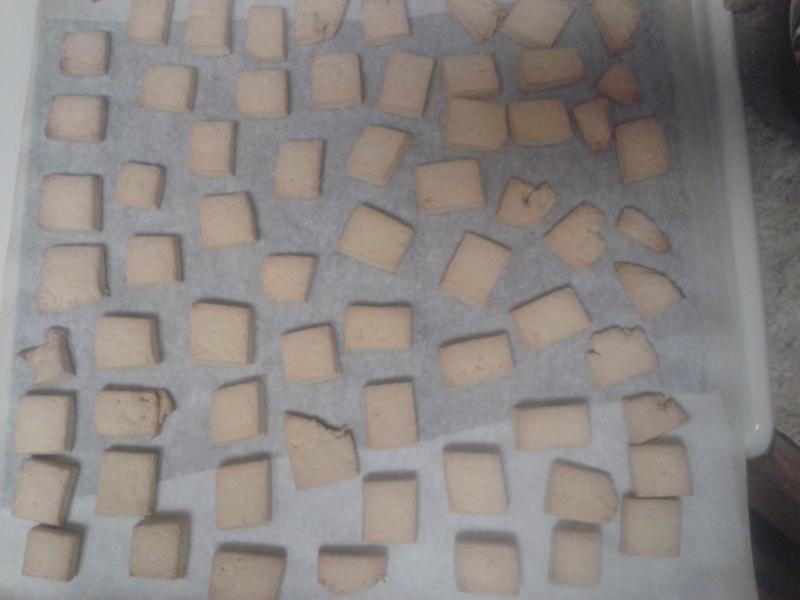 hind sight being 20-20 and all that ... I have figured out that my cookie pieces needed to be more the same size as the pieces of nuts and candies I was adding into the sauce... which would have made much more volume in the bowl for the sauce to cover, and given it a "popcorn ball" feeling for me.  Since I was determined to bring a tennis ball sized candy down to bite size... I really should of thought of that.
 these pieces of nuts 
                      and candies should have been the same size as the cookie pieces.
These kind of look like fruitcake cookie pralines!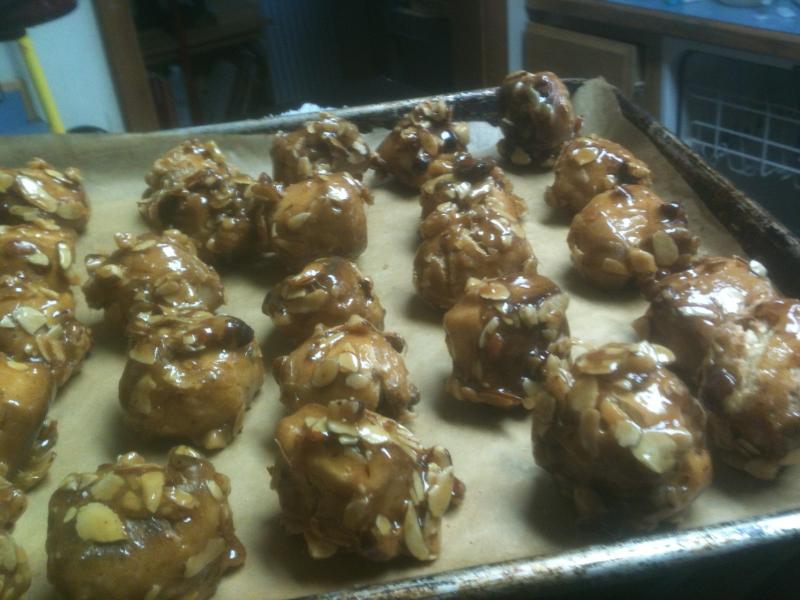 Barb's are more rounded than mine. I like how these look!
This week's cooking will be the poster child for "we learn from our mistakes"... my apologies to the folks who do this well.   Please make these and post your pictures, for our knowledge and inspiration. Share your stories and let us see candies that look like the pictures posted in the book, opposite the rainbow cake.
Looking forward to getting "back to Bread" next week with Barley Bread on pages 87-88. Whatever the result, we enjoy the time baking together, and will share our stories.
See you here for week 5.
Diane