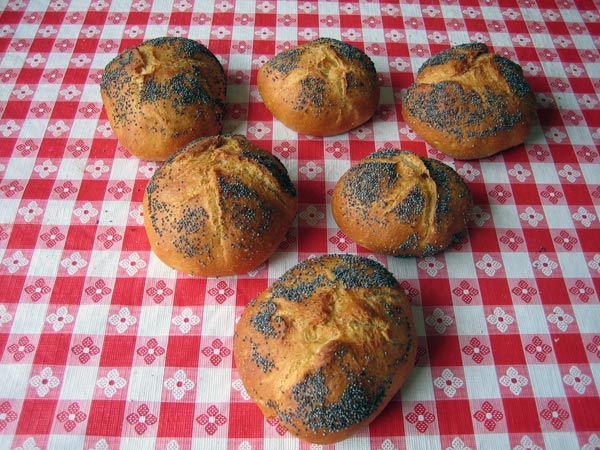 Kaiser rolls are great for picnics, sandwiches, and other summertime meals. The hardest part about making them is shaping them. If you want them to be perfect, order yourself a kaiser roll stamp. Or you can roll out the dough out and knot it the way Peter Reinhart suggests in The Bread Baker's Apprentice. Below I'll show you the technique I've found easiest.
The recipe I'm using is a cross between Bernard Clayton's recipe and Peter Reinhart's recipe. Peter's recipe uses a pre-ferment, the one I've listed below does not. You can adjust this recipe to use a pre-ferment quite easily: simply throw in some old dough if you want to use a pate fermentee. Or pull out a cup of the flour and 1/2 a cup of the water and 1/4 teaspoon of the yeast, mix them together, and let them sit out in a covered bowl overnight to create a poolish. Either technique will result in a more flavorful roll, but if you are going to be making sandwiches slathered in mustard or a sharp cheese, something likely to overwhelm the flavor of the bread, the extra work is probably not warranted.
Kaiser Rolls
Makes 8-12 rolls, depending on how large you like them
3 1/2-4 cups (1 lb.) bread or unbleached all-purpose flour
1 1/2 teaspoons instant yeast
1 teaspoon salt
1 tablespoon sugar
1 tablespoon malt powder
1 tablespoon shortening, butter, or oil
1 egg
1 egg white
1 1/4 cups (10 oz.) water
Combine 3 cups of the flour and the other dry ingredients in a mixing bowl or the bowl of a stand mixer. Mix in the water, eggs, and shortening. Knead by hand for approximately 10 minutes or 5-7 minutes in a mixer, adding more flour by the handful as necessary. The dough should still be tacky but not terribly wet. Place the dough in a greased bowl, cover, and allow to rise until doubled in size, approximately 1 hour. Allow it to rise a second time for an hour before shaping. To shape the rolls, divide the dough into smaller pieces (if you are particular, use a scale to get them the same size). Roll the pieces of dough into balls and cover them with a damp kitchen towel so they can relax for 5 minutes.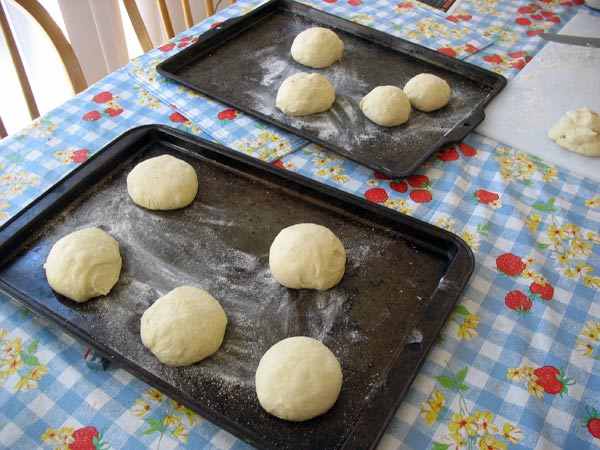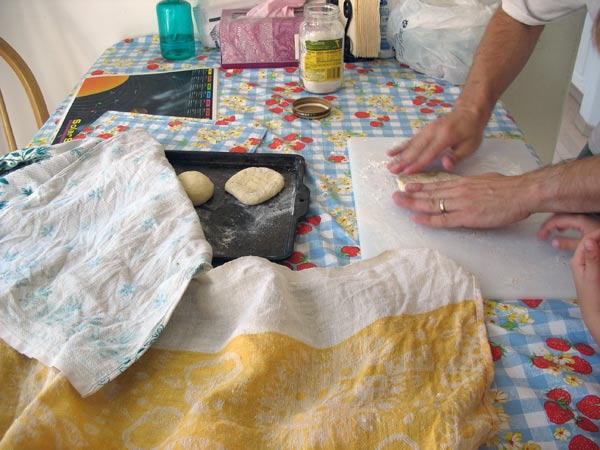 To shape them, first I press them out into flat disks on a well floured surface (Clayton suggests using rye flour, though any type of flour will do). I let them rest, covered, another 5 minutes. Then I stretch the dough a bit thinner again and fold pieces up into the center.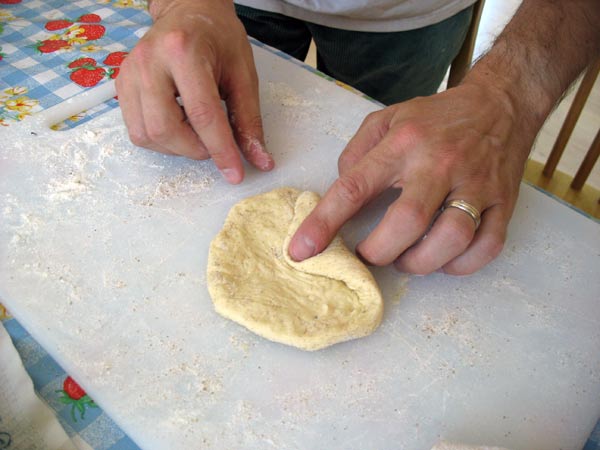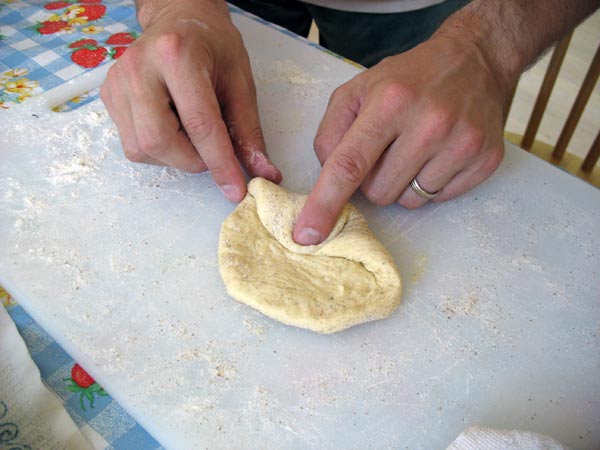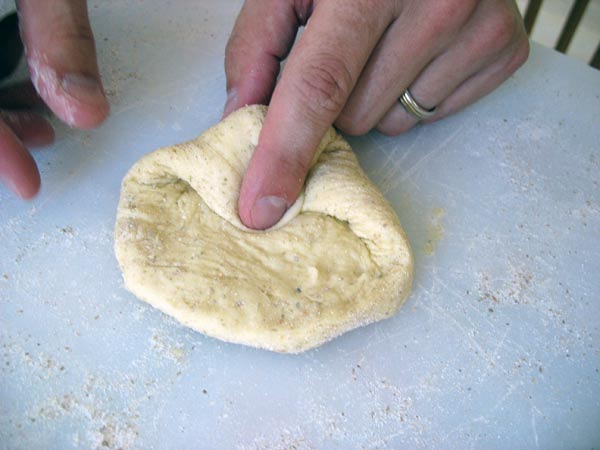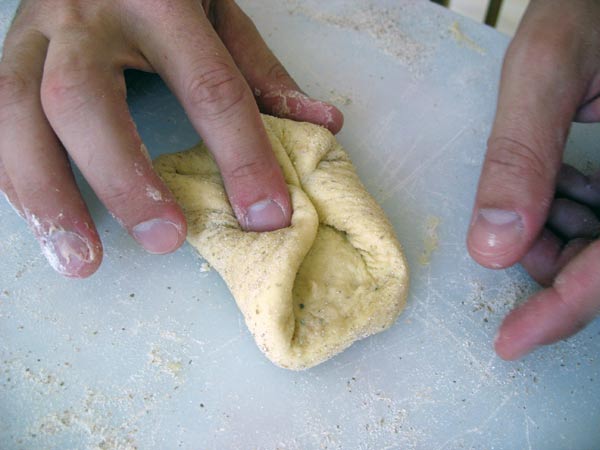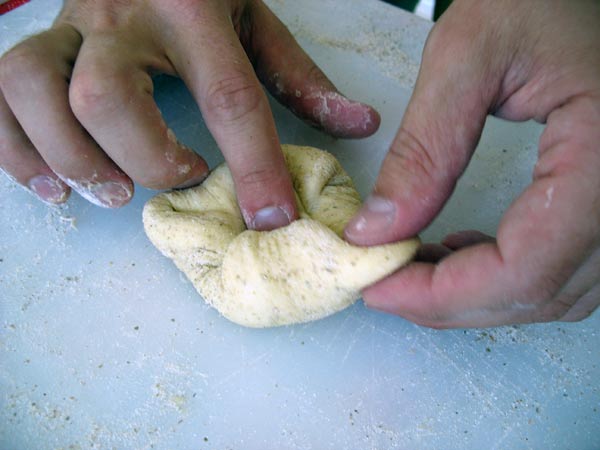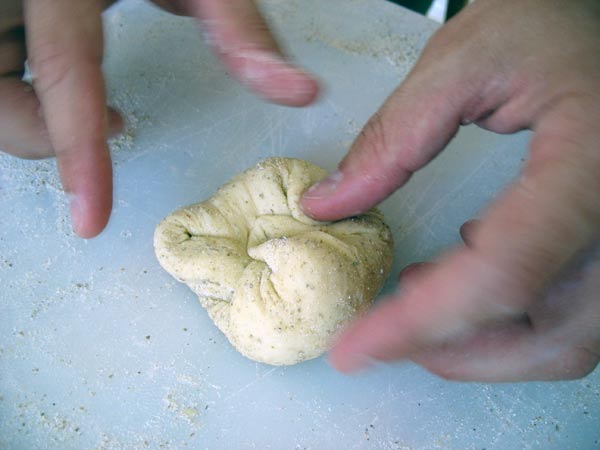 Finally I press down in the center to seal it up tight.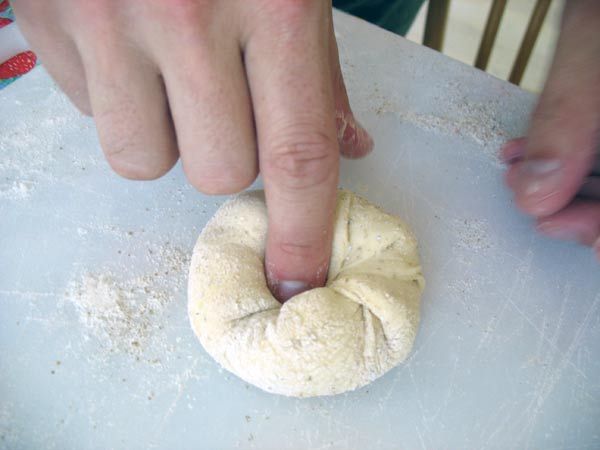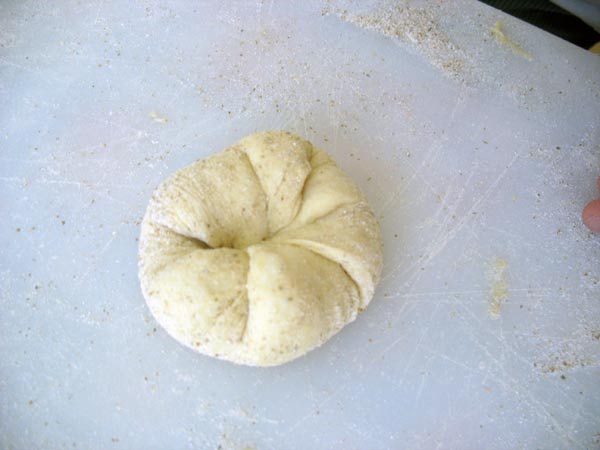 I place them face down on a sheet pan covered with poppy seeds while they are rising for the final hour.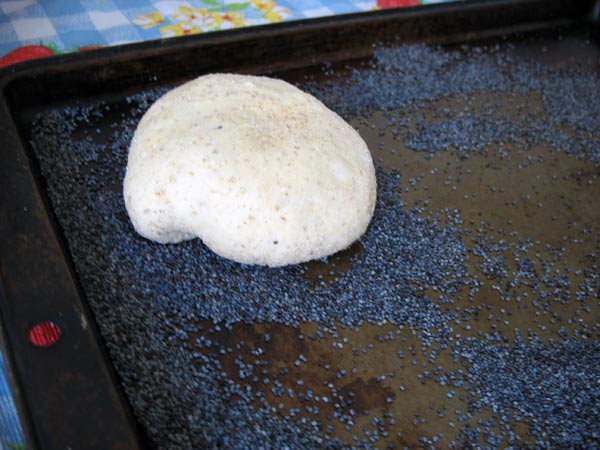 One could just as well let them rise face up and then spritz them with water and sprinkle the poppy seeds on, but doing it this way prevents the seals from splitting while they rise.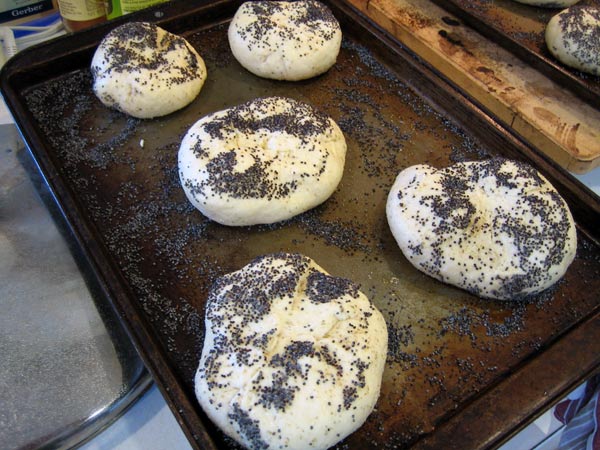 Preheat the oven to 450 during the final rise. Just before placing them in the oven, flip the rolls upright. You want to have steam in the oven when you bake them, so use whatever technique you prefer: squirting them with water, squirting the oven sides with water, pouring boiling water in a preheated cast-iron pan or a cookie sheet. These rolls take around 20 to 25 minutes to bake. I suggest rotating the pan once 10 minutes into it so they'll brown evenly.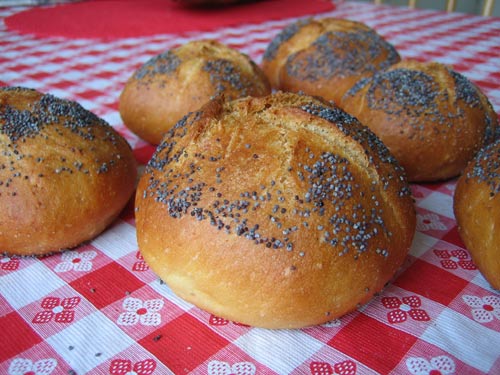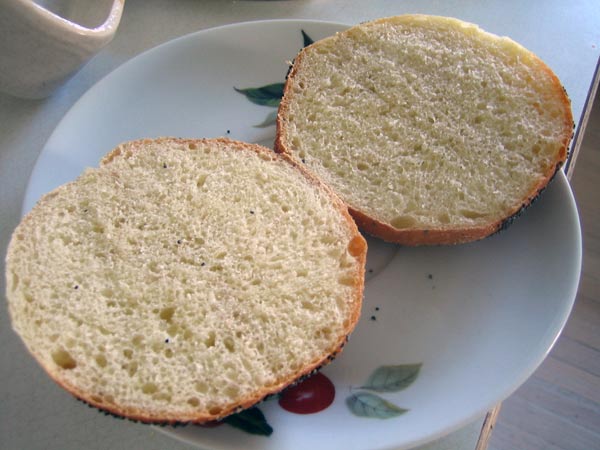 Related Recipe: Potato Rosemary Rolls.