December 12, 2021 - 5:19am
Just wanted to drop a note about how much I enjoyed both making and eating this bread.
This is a quality recipe. Great posts from David and Hans and lots of techniques and tricks in the comments to their posts meant this was like following a well charted path.
This bread surprised me by it's mildness. Was a pleasure to eat. Even the kids got stuck into it!
Technique wise I was fairly faithful to the recipe although I did not initially have enough rye sour, so did a two step build with the second step fed 1:1:1 and then given a further 3.5 hours. Even after that was still around 30g short of rye sour when compared to the recipe, but all was fine. Used my "desem" starter for this bread rather than my regular starter. A  60:40 blend of rye wholemeal:sifted rye was made in order to make a 'medium' rye flour, next time I might adjust that ratio to 70:30 as there was a little bit of guesswork for the extraction rate of the sifted rye flour.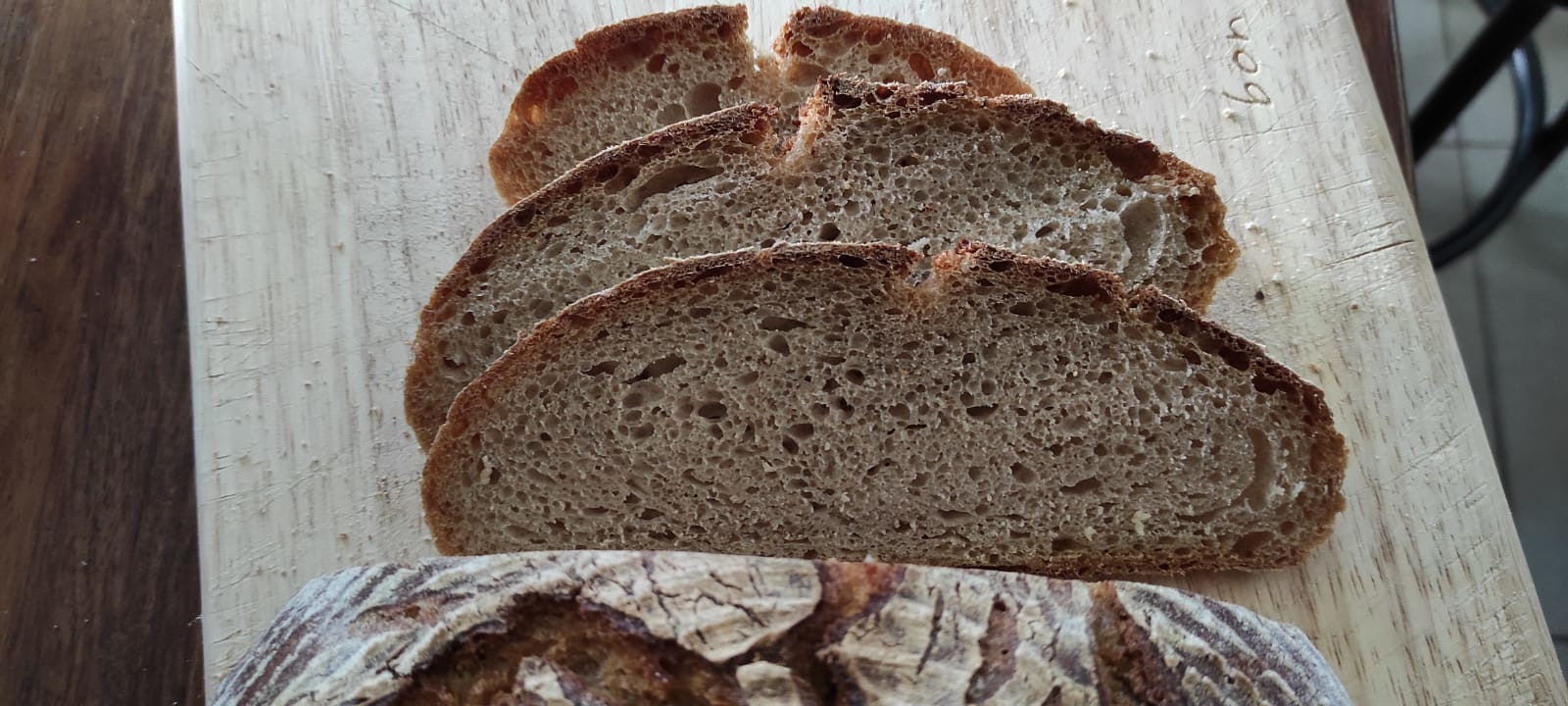 In some ways this bread was a healing experience for me. In my youth I had a bit of a love/hate relationship with rye, loved it as this was a bread my family loved but also some of that caraway seeded rye was just a little too overwhelming. As I grew older rye became this superb bread to take with on hikes as it lasted so well. And now, as I get more into bread making I want to explore rye further, especially some of the interesting Nordic, Baltic and Russian ryes that seem to be so beloved by the people for whom they're their first bread and are tied to family and homeland.