December 28, 2020 - 4:25pm
What might cause baguettes to look dull and white-ish?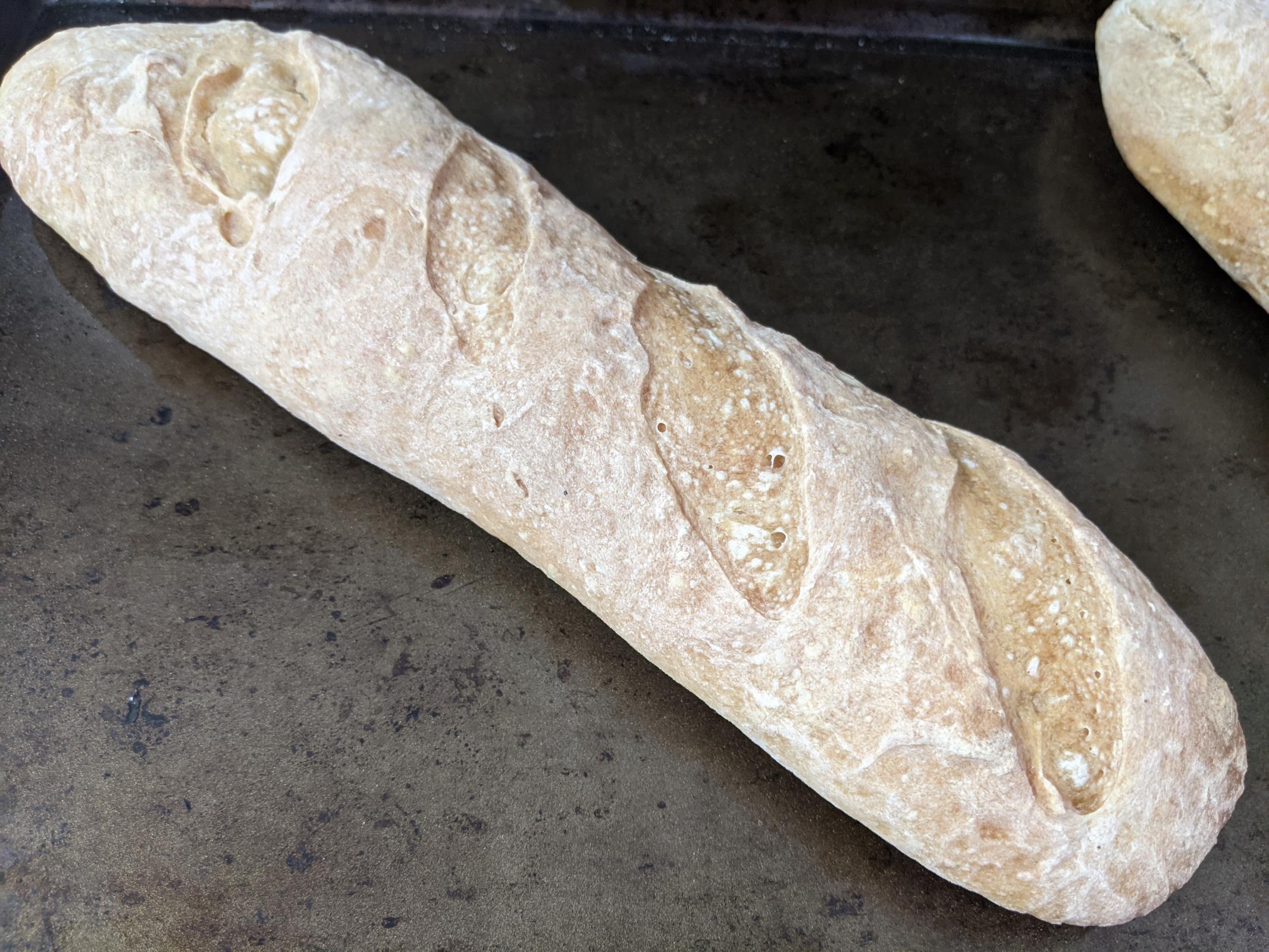 I just made a batch of baguettes, and they seem fine (crispy, fine shape/rise, etc), except for the color is really dull and there's almost a white-ish film (see picture), instead of them being golden brown. Any idea why this could be?
Some details:
I used the King Arthur recipe with King Arthur AP Flour.
As per the recipe, I steamed the baguettes with hot water at the beginning of the bake.
I used a floured couche, but didn't use extra flour for any of the other steps. I covered them with plastic wrap on the couche so the flour should've only touched the bottom of the baguettes, maybe the sides a bit, but not really the top.
I baked them at 450F for a full 29-30 minutes and they seem crusty and fully baked, so I don't think it's about them being underbaked.
Perhaps it's about steaming? However, reading similar posts, I've seen some comments about under-steaming, and some comments about over-steaming, which makes me a bit confused which direction might be right.
Thanks for any pointers!