dull crust troubleshooting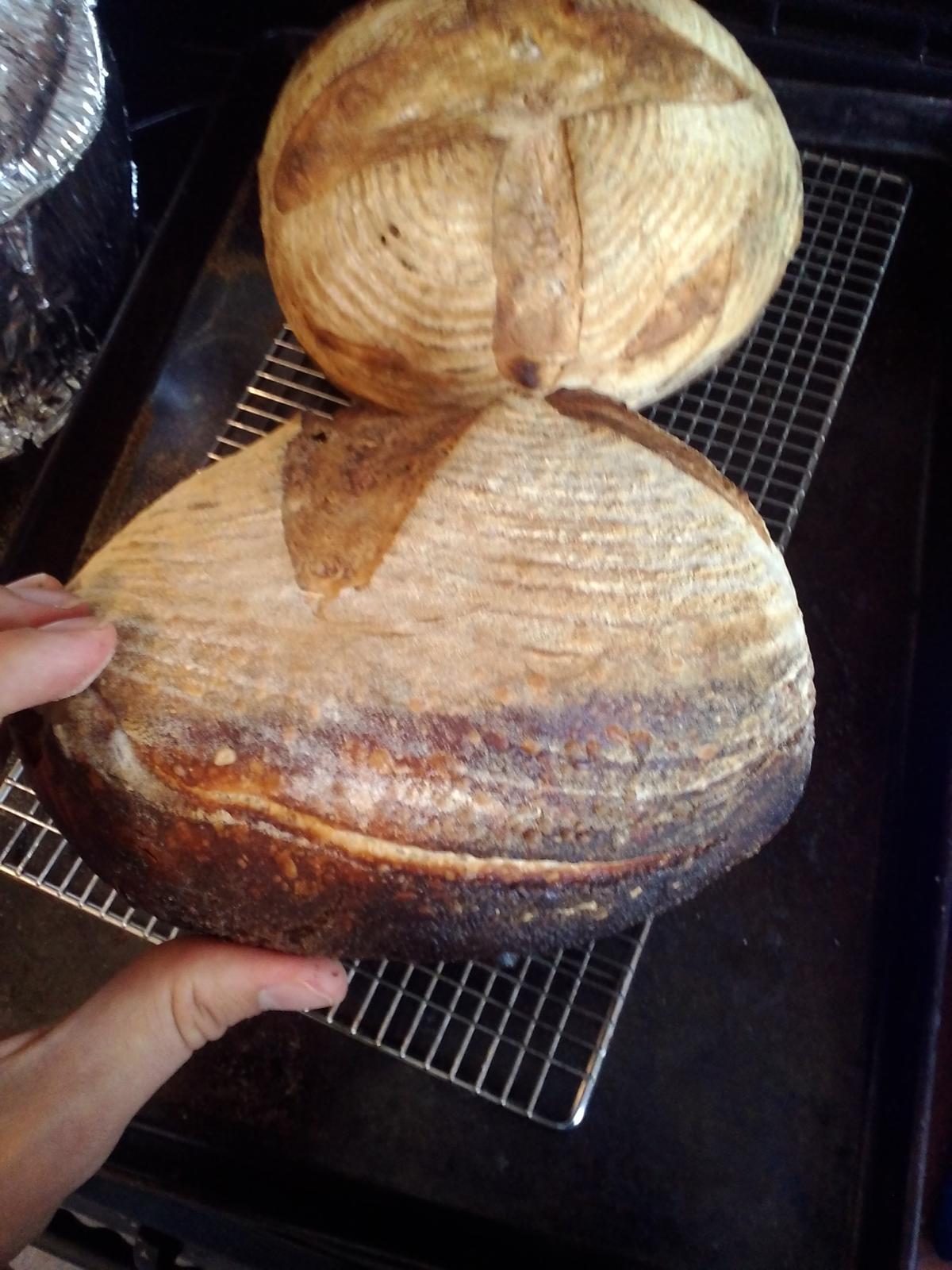 Hi TFL
As always I bow to your collective wisdom.
I have this ongoing issue with my bread. The picture shows an extreme example.
I always seem to end up with a pale and dull crust on top with zero caramelization. But I do get caramelized crust where the bread touches the cast iron. So you see, I get this 2 color effect. It happens with all my different doughs. I say this is an extreme example because for this bake I left my loaves in too long without my usual bottom heat shielding to see if I could get any browning at all on top, and though I did, it was a dark and dull browning, a burning rather than caramelization. The resulting crust is thick and chewy rather than being thin and crispy.
I think it might be related to insufficient steam or fermentation. Or not enough top heat from the oven. My standard baking setup is to use aluminum roasting pans as loose covers for the cast iron skillets in which the bread is baked. This method affords good oven spring and when the covers are removed, the breads are moist and steamy. But I suspect some negative impact on the crust from this method.
I have had crusty success using a different setup with a pizza stone and steel bowl as a cover. But I can only do one loaf at a time that way, which doubles my baking time.
I looked into Graniteware roasting pans but I want to zero in on the real issue before purchasing more gear.
Does anyone have any insight to provide here?
Thanks in advance.