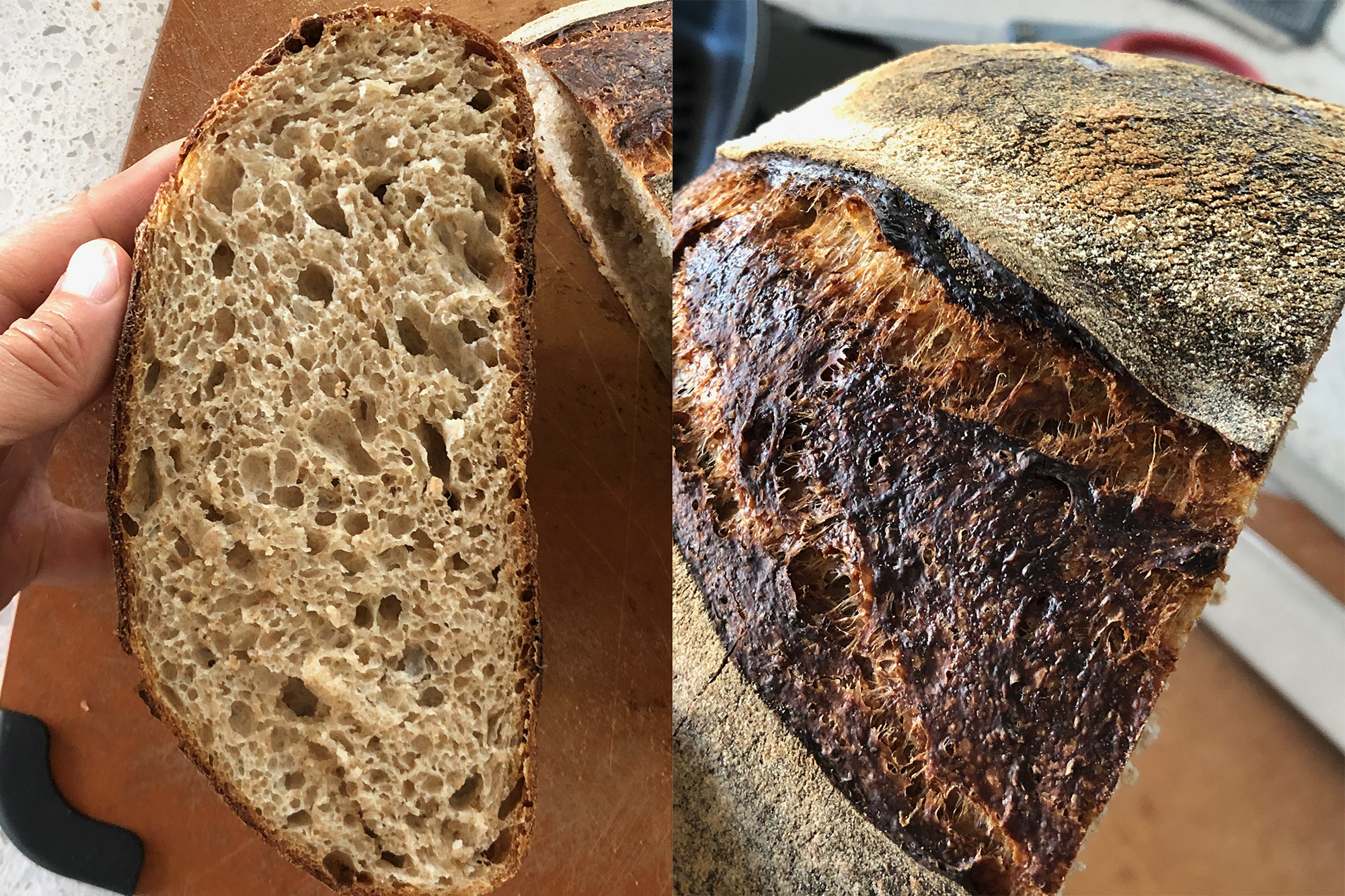 Hello everyone.
I feel like I'm starting to get some consistency in my bakes but still feel a bit challenged by a couple of things.
First, here is my newest loaf. Decent crumb. Good expansion in dutch oven. Flour was 250g bread, 150g whole wheat bread, and 100g rye. 80% hydration.
Based on these photos, how do people feel about the fermentation level? Under, over, or just right?
As for my two challenges, what might I do differently to obtain a more open crumb and a better ear?