February 10, 2019 - 5:02am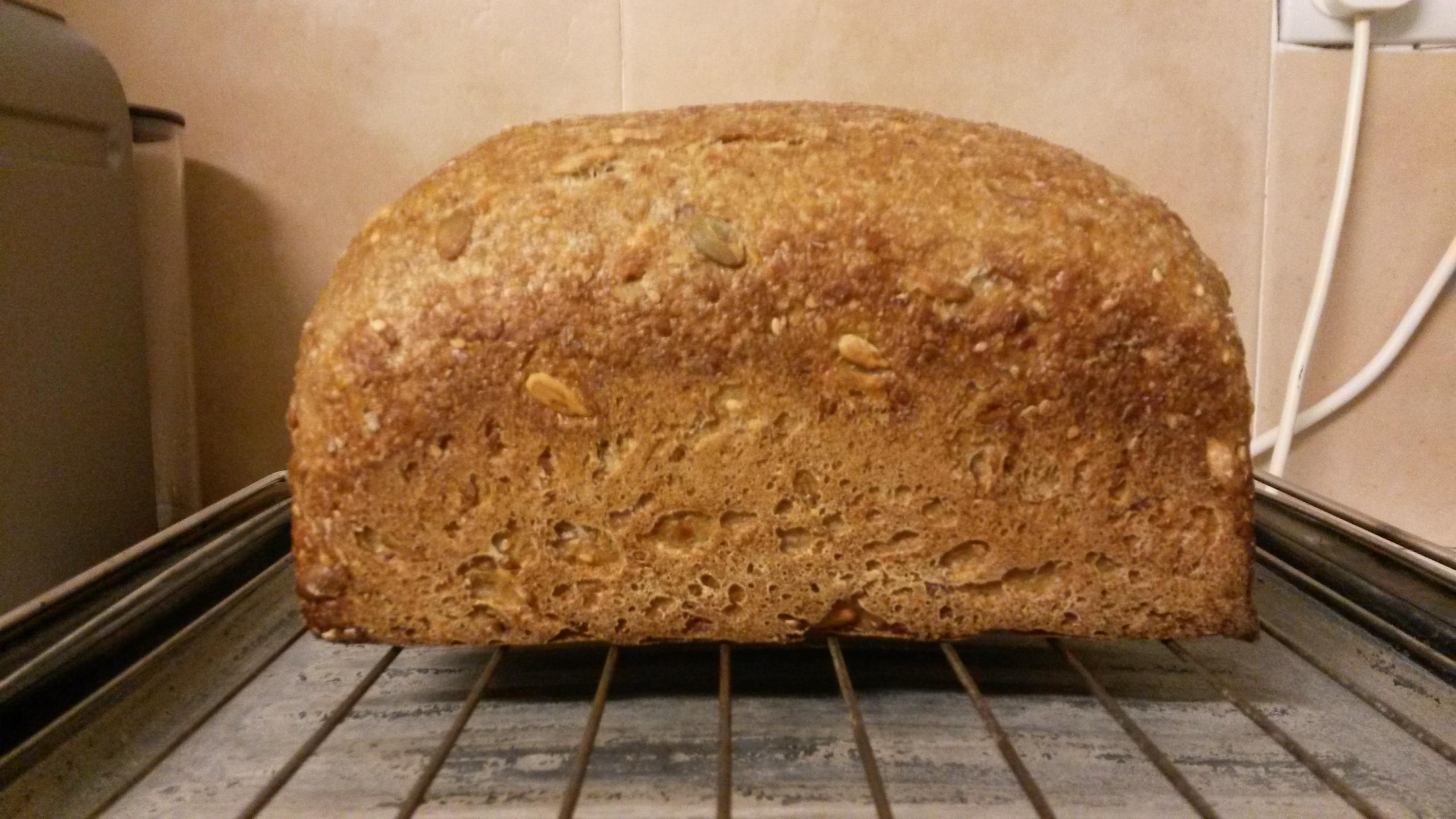 5 grain levain #2 (see the community bake here) except this time i've swapped the bread flour for whole-wheat and vice versa. Works very well and it's more wholesome. Original dough was sticky, due to the add-ins, and decided it could cope with just a straight swap. 
For the soaker this time we have cracked rye, rolled barley, linseed, sunflower, pumpkin and sesame. 
Method was the same with an overnight final proof. Baked in a pullman.