November 30, 2014 - 8:29pm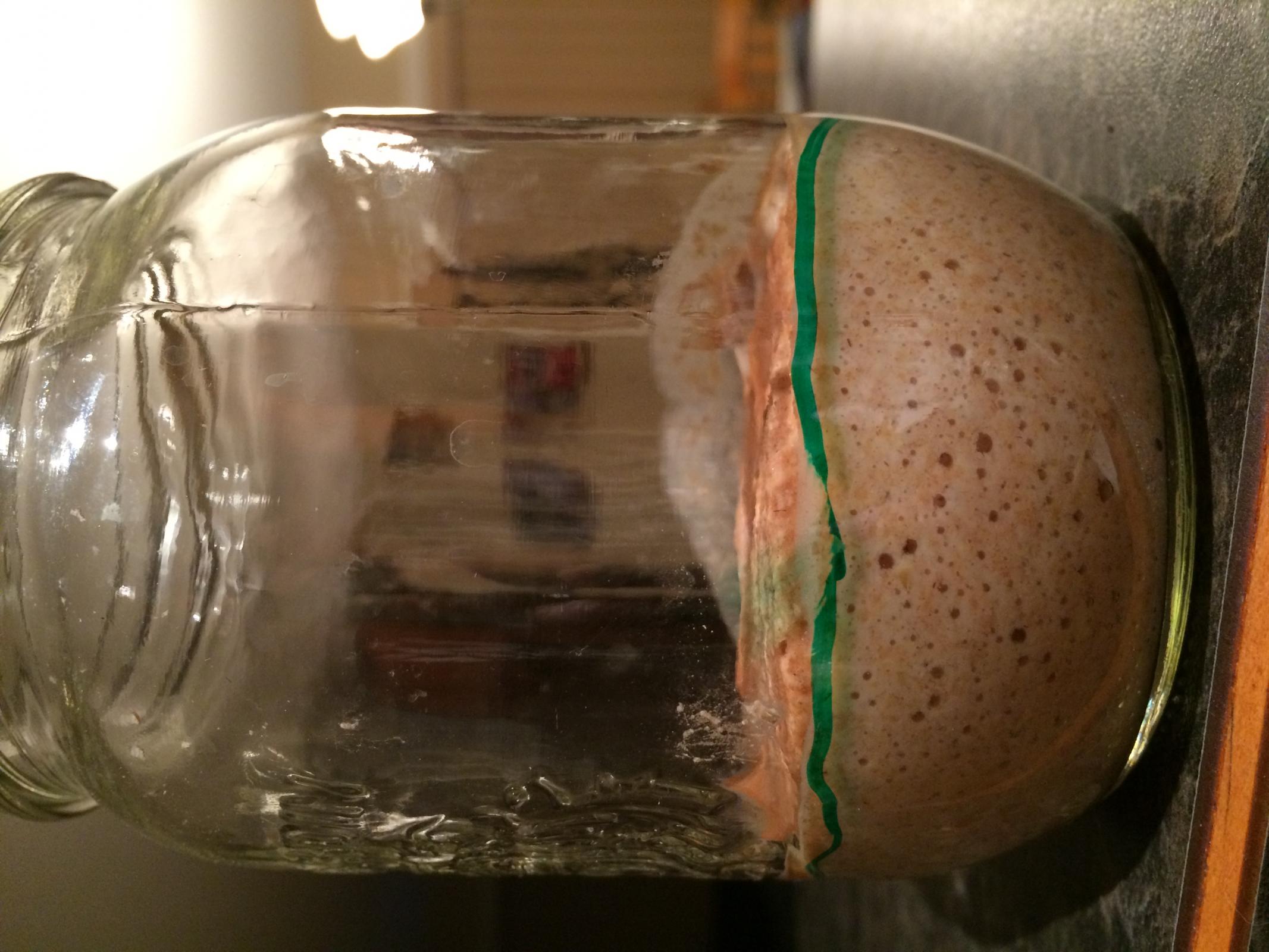 Hi all,  I'm new here but I've been reading this forum to get some ideas.  I've been trying to get a decent starter going for awhile now.  My current batch is about 3 weeks old now and still won't rise much.  I tried using the pineapple juice method to get it started and only use rye flour and water now, more or less 100% hydration except I live in a very dry area so I have to use about 75% water or I will have dough instead of a semi-liquid.
After a week or so, it was rising about 1 cm. (1/2 inch) each time (about 25-30% rise?) and I started feeding it twice a day.  But I just never seem to be able to get it to double or more in size. And now, this past week, it's stopped rising much as all so I went back to feeding it once a day. It smells a bit sour when I feed it but a little yeasty once I've added the fresh flour. It appears to have lots of bubbles inside it. 
I keep it in the oven with the light on and the door ajar because my house is cool. It's about 25-27C in there (I have a thermometer in there).
I've tried adding a picture although I think it's sideways.  You can see the line I drew on the jar last night so it hasn't risen at all, but it is bubbly.
I'm just dying to try actually making a loaf of bread...  Any suggestions on how to get this starter going??