September 14, 2020 - 9:07am
Third attempt and finally happy :)
Hi All,
I wanted to give you an update as you helped me so much <3
After my first two failed attempts:
http://www.thefreshloaf.com/node/65218/dough-spills-out-too-much-not-just-sourdough
http://www.thefreshloaf.com/node/65271/discouraging-oven-spring-issue
Today, I finally got the result I've been looking for - a beautiful, beautiful loaf with so much flavor it's to-die-for: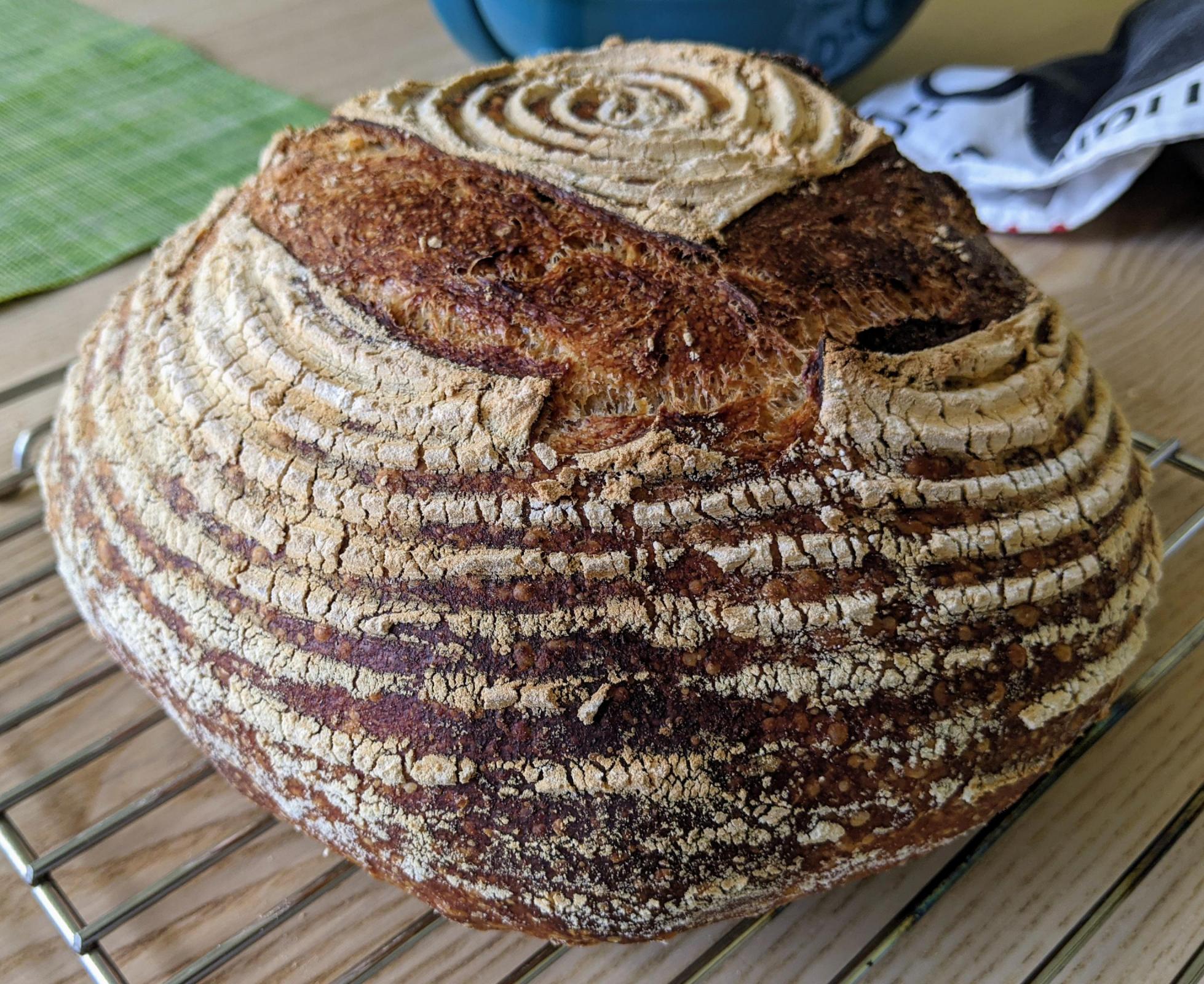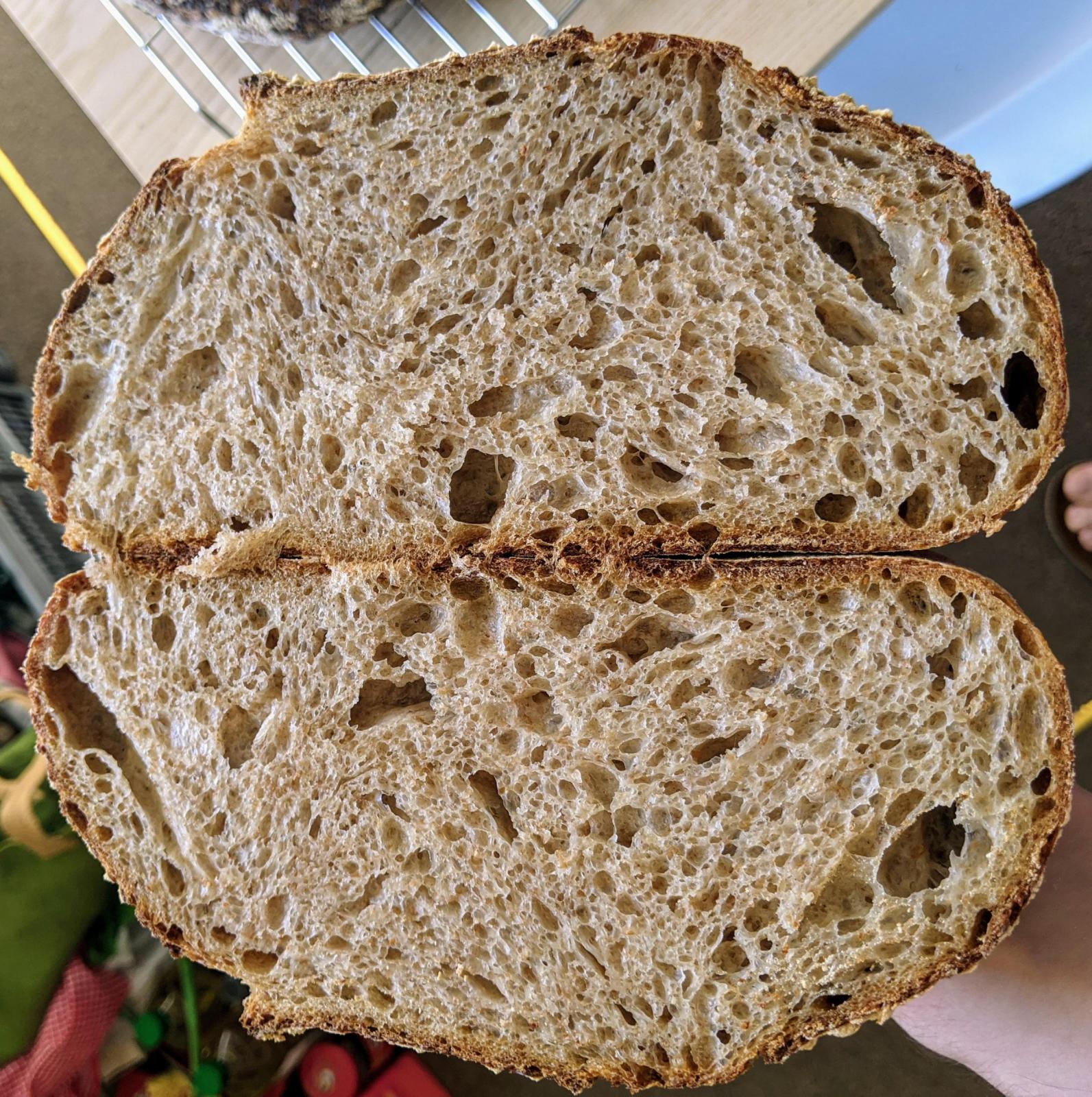 @idaveindy: I followed your first suggestions of using 773g of the bread flour and not use the "AP flour". I also moved the hyrdation back to 72% as you suggested. Thank you so much for this :)
I also tried to form and shape "tighter" loafs which definitely helped as well.
So yeah, not sure where this takes me, I was thinking about making a completely white loaf now, with only the starter having whole wheat flour, and maybe increasing hydration for a bit more challenge haha

Once again, thank you! :)