Dough "spills" out too much - Not just sourdough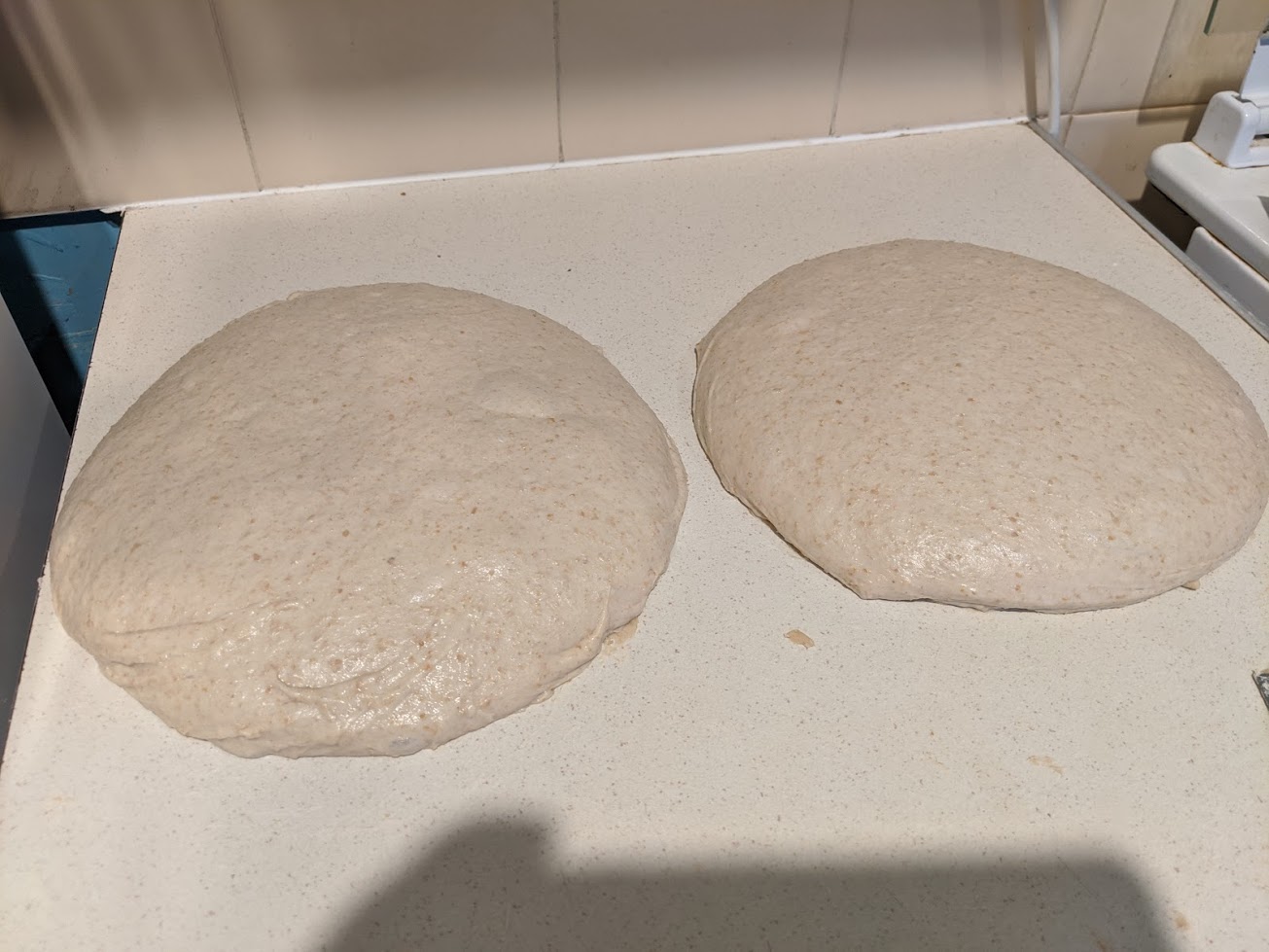 Hi All,
I'm having an issue with pretty much all my baked goods, but I'm posting here as it becomes more difficult to handle when I now got into sourdough baking.
Anytime I follow baking recipes online, for anything, any website, etc. my batter / dough / bread will be "looser" than in the video or more moist. Usually, this is not much of an issue, it still works out well.
However, I recently started getting into sourdough. Now I have a very immature starter (6 days) but thought I'd give it a go anyway, so I can see how the taste changes as my starter grows older.
I followed the basic recipe from Joshua Weissman:
https://www.youtube.com/watch?v=eod5cUxAHRM&t=240s
It worked very well, even my levain passed the float test at the 6 hour mark which I was surprised at for such an immature starter. However, when it came to shaping the loaves I encountered the aforementioned problem.
I pre-shaped the loaves like he did, and let them bench rest for 30 minutes like he does. After thirty minutes, his dough stayed "intact" in a nice boule. My dough became a fluid pancake, see attached photo.
For context, I live in the UK, so not sure if it's due to humidity (according to a weather website it was at 80% when I was shaping it)?
I did a quick calculation of his dough and it seems to be a 72% hydration bread, which is not all that much is it? Usually I read sourdoughs have 80-90%, so 72% should be quite firm and not so liquidy?
I am using Dove's Organic Flour: https://www.dovesfarm.co.uk/products/organic-flour?view=all and tap water which here in the UK is usually pretty good.
Any idea / suggestion what could be causing all this "fluidity" in my baking? It doesn't matter what recipe, even when I follow an american recipe and go by volume and not by weight, I still have a very fluid dough :/
Tips / ideas of how to have a more plyable dough rather than a wet one? :)
Thank you guys in advance!