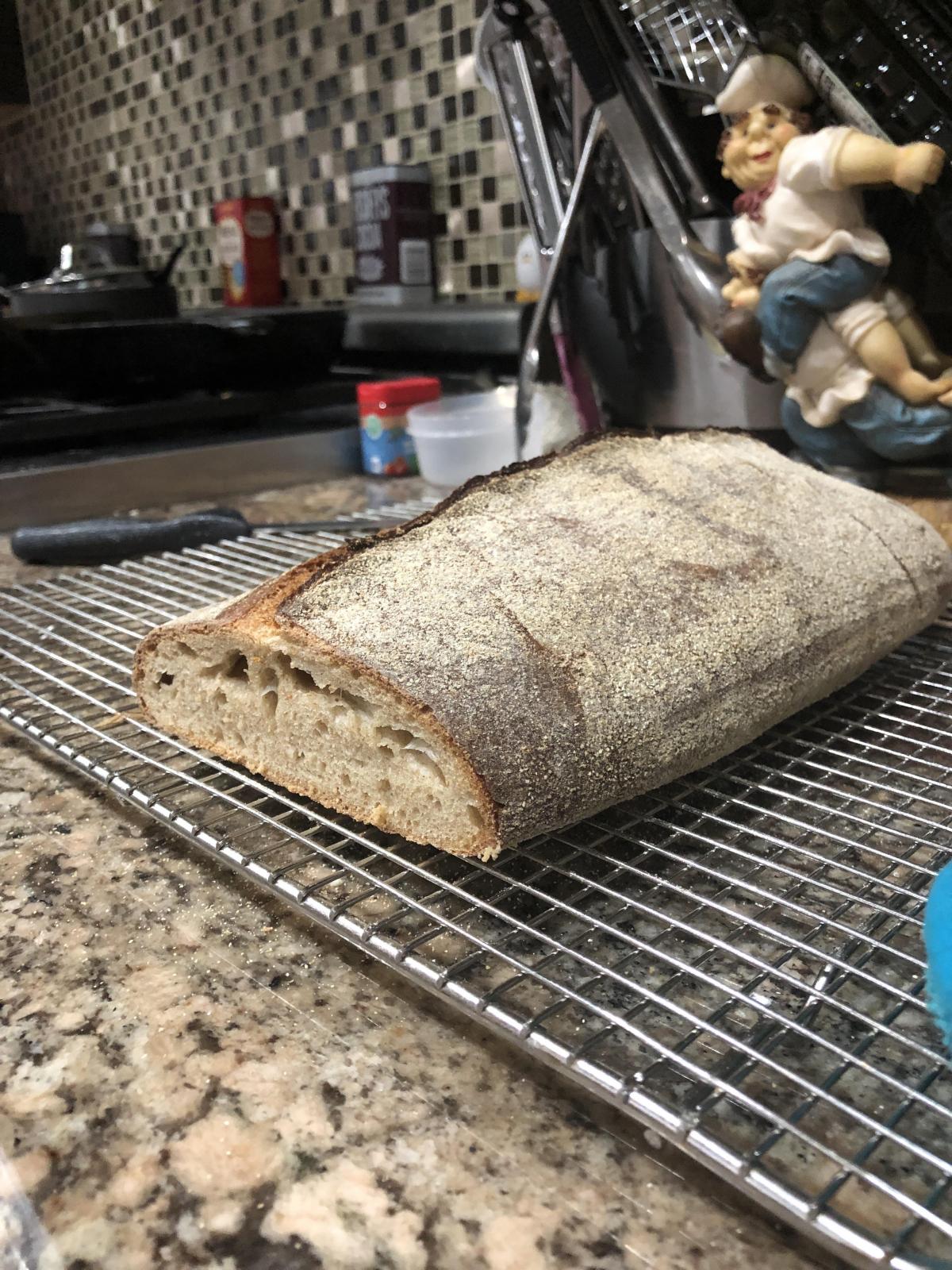 So this is something I've experienced many times before and I have no idea what's wrong!
I started out with a 45 minute autolyse of 365 g of water and 400 g AP flour and 100 g of whole wheat flour. I added 100 g of my active starter to the dough, let it rest 30 minutes and then added 13 g of salt. 


it rested about 3 hours on the counter at about 70 degrees Fahrenheit and then was placed into the refrigerator for about 18 hours at 40 degrees Fahrenheit.


when I took it out of the fridge, there was bubble action along the side (there could have been a lot more, but I didn't want to wait too much longer). I shaped the dough using a pre-shape and a final shape method for a batard loaf. It then rested on the counter for 5 hours, at which point it passed the poke test. I poked into the dough in multiple locations about 3/4 an inch deep and it slowly sprung back leaving a slight indentation. 


I placed it into an oven preheated to 500 degrees Fahrenheit onto a pizza stone with a pan underneath to put water. I baked at this temperature for 20 minutes and then removed the pan of water. I then turned down the temperature to 450 degrees and baked for another 30 minutes. 


please help me! Most of my loaves turn out like this often having very large tunnels at the top of the loaf and very dense structure at the bottom.