Did the salt make my bread not rise properly?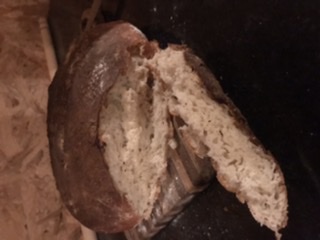 Hello,
Please see picture if it has loaded properly. 
I made a basic white bread recipe and the instructions told me to kind of keep the salt and yeast separate as I was mixing as this can make the yeast not work. I tried but think my result was a bit flat.
Even though I had a burnt crust and it was slightly flat it actually tasted amazing and is the only loaf I have ever made that wasn't a doughy brick. So I was super pleased with myself. 


I am attempting the recipe again today.
Could I put the salt in at step 3 after the dough has risen and when you knead it?
Any help appreciated.