February 18, 2020 - 4:24pm
Rye/Spelt loaf burning on top, not baked in the middle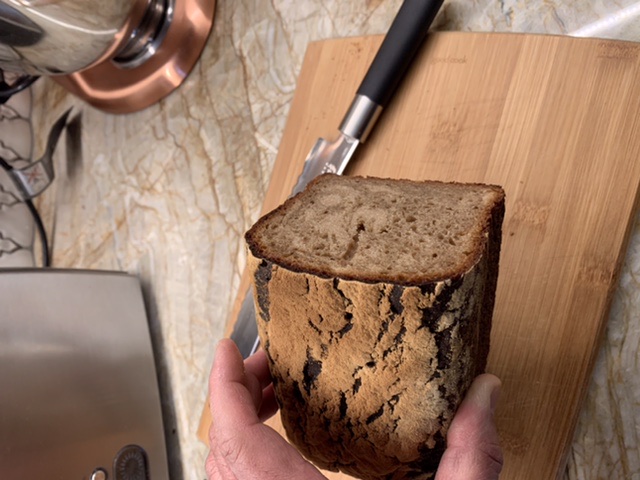 Hi new guy to both bread baking, and this forum.  Loving my new sourdough hobby and my family seems to approve too!
I have been trying a sourdough rye/spelt loaf pan bread recipe I got in a baking class at Central Milling I took a month or so ago.  The bread is delicious but, each time I bake it the top gets burned and the inside is not done yet.  Internal temp is below the target of 208 but the top is blacking.  Could I cover with foil after the first half of baking?  The recommended bake temp is 480 for 40-50 minutes.  I baked one again two days ago and dropped the temp to 460 and the same result.  
have a BluesStar range with the burner in the rear of the oven.  I wonder if that is the problem.  My other breads that I bake in a Dutch oven come out beautifully.  
Mike