October 20, 2019 - 12:27pm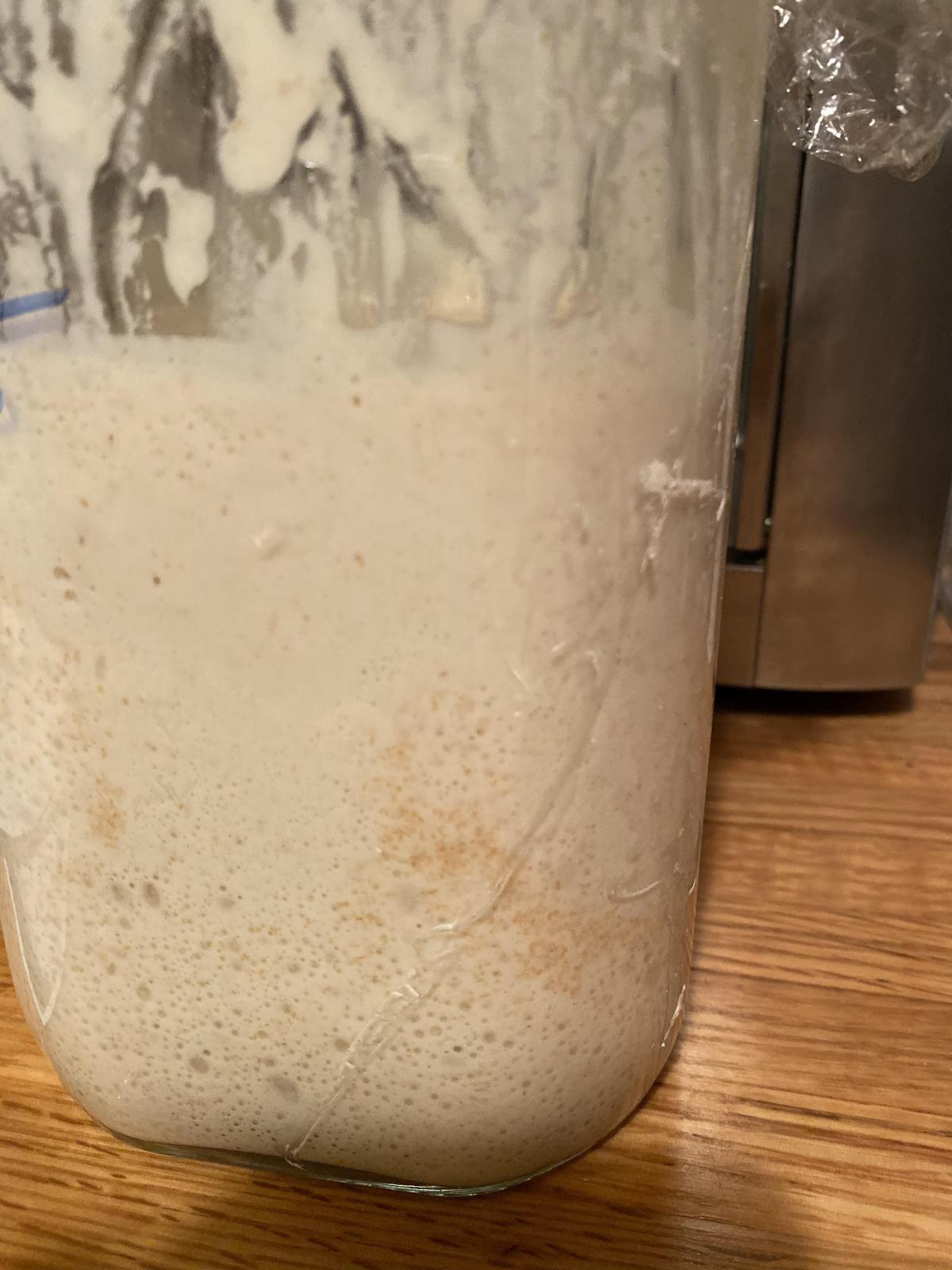 I am making a starter and don't have much experience with sourdough.   I am on Day 7. It is a beast!  Lots of bubbles, doubling in about 3 hours and smelling fine. Last night it had this orange tint on some of the starter. I am posting a picture. 


I fed it this morning and it's looking amazing in terms of bubbles and how much is rising. The orangey colors are only very faintly there anymore. 


I would appreciate some thoughts about whether or not based on the photo I should assume it is bad and to toss and start over. 


thanks in advanced.